We first rode the all new TVS Apache RTR 200 Fi and carb version at the TVS track and immediately were blown away by how far TVS has come in terms of refinement. But soon after we realised that the track might not be where the new Apache 200 Fi is at its best. TVS themselves say that they have sacrificed the top end of the machine for a mighty powerful mid-range that makes it a very involving street bike. So how does the new Apache 200 Fi behave in the real world? Quite predictably, extremely fun!
On the street, in the real world, top speed does not matter. All that matters is how fast you get off the line and how quickly you can accelerate out of a jam. And that's what the new Apache is extremely good at. The fuel injected 197.75 cc engine churns out 21 Ps of power at 7000 RPM and 18.1 Nm of torque 7000 RPM. But the specifications do not tell you is how short geared the machine is.
It's extremely peppy and almost always wants to pop a wheelie in the first 3 gears. But the highlight of this machine has to be its refinement and how easily it builds up revs.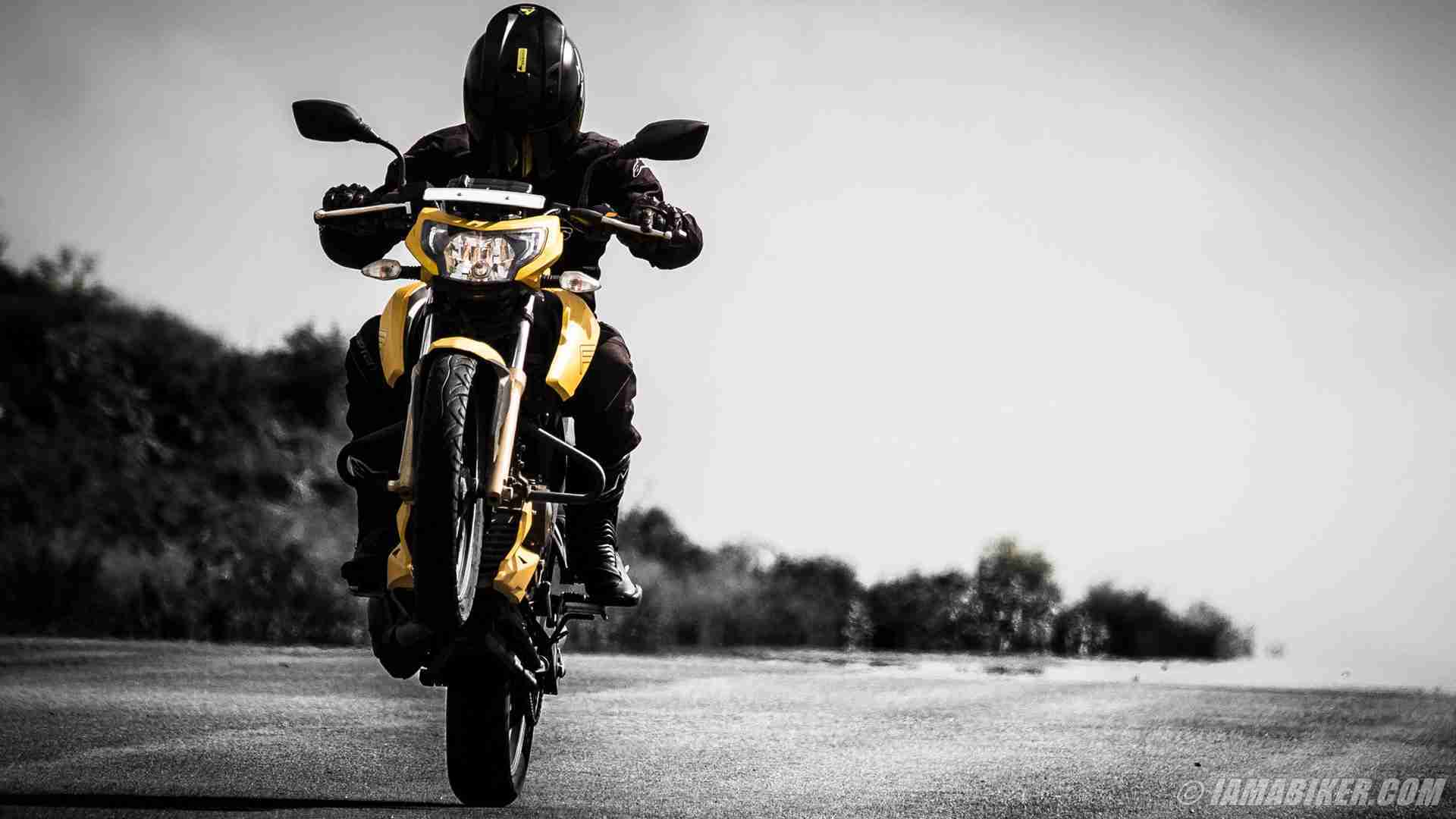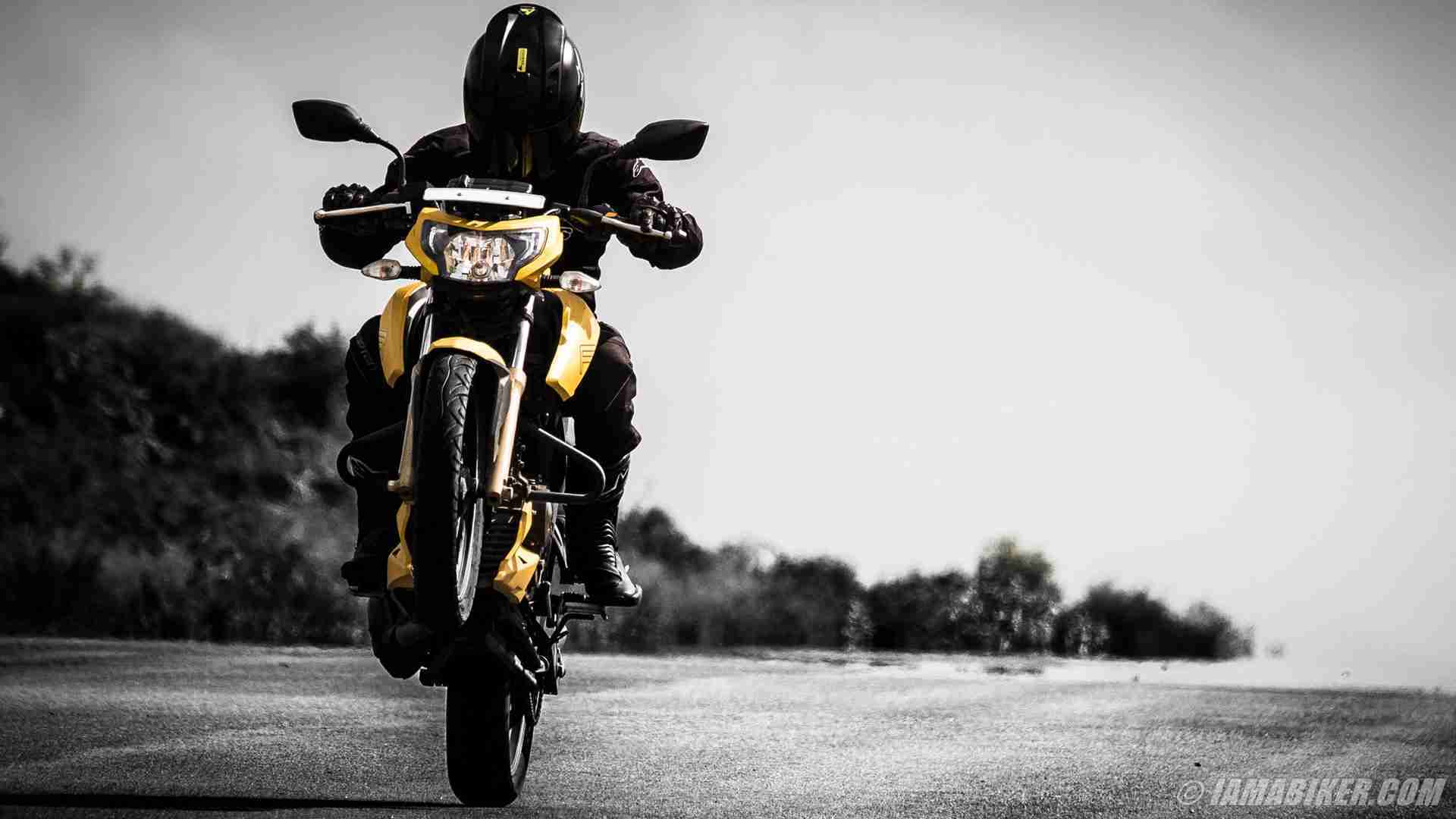 Any gear any RPM and the engine is composed and there are absolutely no vibrations. We would rate it the most refined 200cc engine out there at the moment. 0 to 100 come up in about 11 seconds and mileage after hard city riding hovered around the 35 km/l mark.
Now if the engine refinement was revelation we were equally and in fact more surprised by its road manners. In general the suspension is quite soft at the front and is complimented by a pre-load adjustable mono shock at the rear. But in some way the double cradle chassis manages to work its magic and gives you a very comfortable ride while not compromising on the handling in any way.
It's extremely agile in the city and you almost just need to think about changing directions for it to turn in. The Pirelli tyres also do its part in providing you with that extra grip and confidence while cornering and hard braking in all conditions. Even while hard braking the soft suspensions and the chassis work in tandem to keep the bike stable, it's almost a pleasure to hard brake, just to experience the stability on offer. The brakes by themselves are quite good, although we would have liked a sharper initial bite at the front.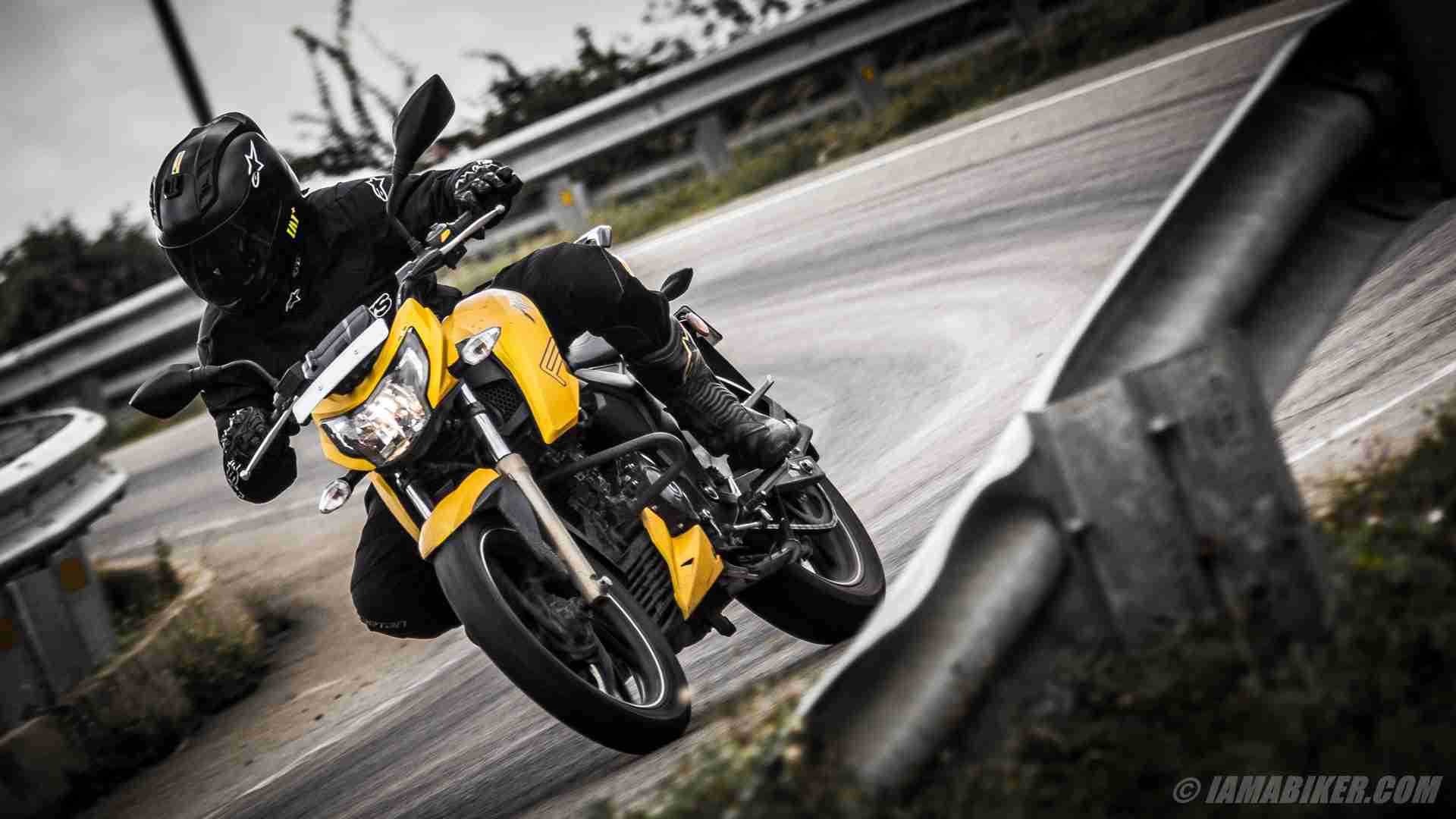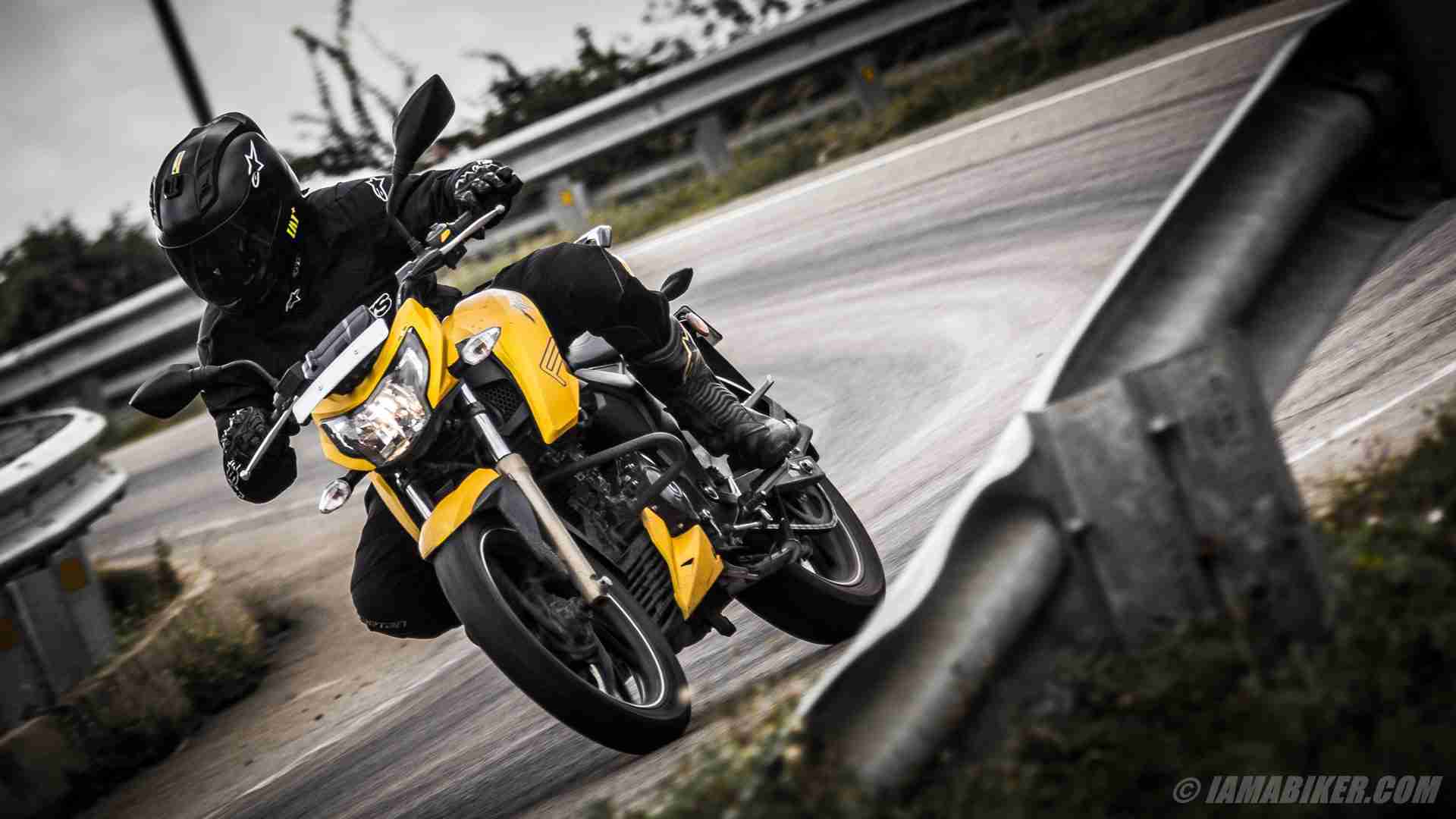 Although ABS is not available as of now, we are sure it will be available very soon in a future update.
Perhaps maybe, maybe the only area that could have been better is the overall build quality. Let's be clear here, the new TVS Apache RTR 200 Fi is already quite well built, in fact much better than the existing Apaches, but with a lot of fibre thrown around especially on the tank, we wished it had a sturdier feel.
Feature wise the model we tested had the always on headlights that remain at 50% till you actually switch it on. The stock headlights are 60/55 Watt ones and provide excellent vision.
There are cleverly mounted air intakes at the front that direct air towards the engine helping it run cooler. The speedometer is a pleasure to look at and has a lot of information and comes handy with a clock and to our surprise we found a USB charging port under seat.
But all these little perks do not come close in comparison as to how much of a pleasure riding this motorcycle is. The TVS Apache RTR 200 Fi is definitely a winner in our books.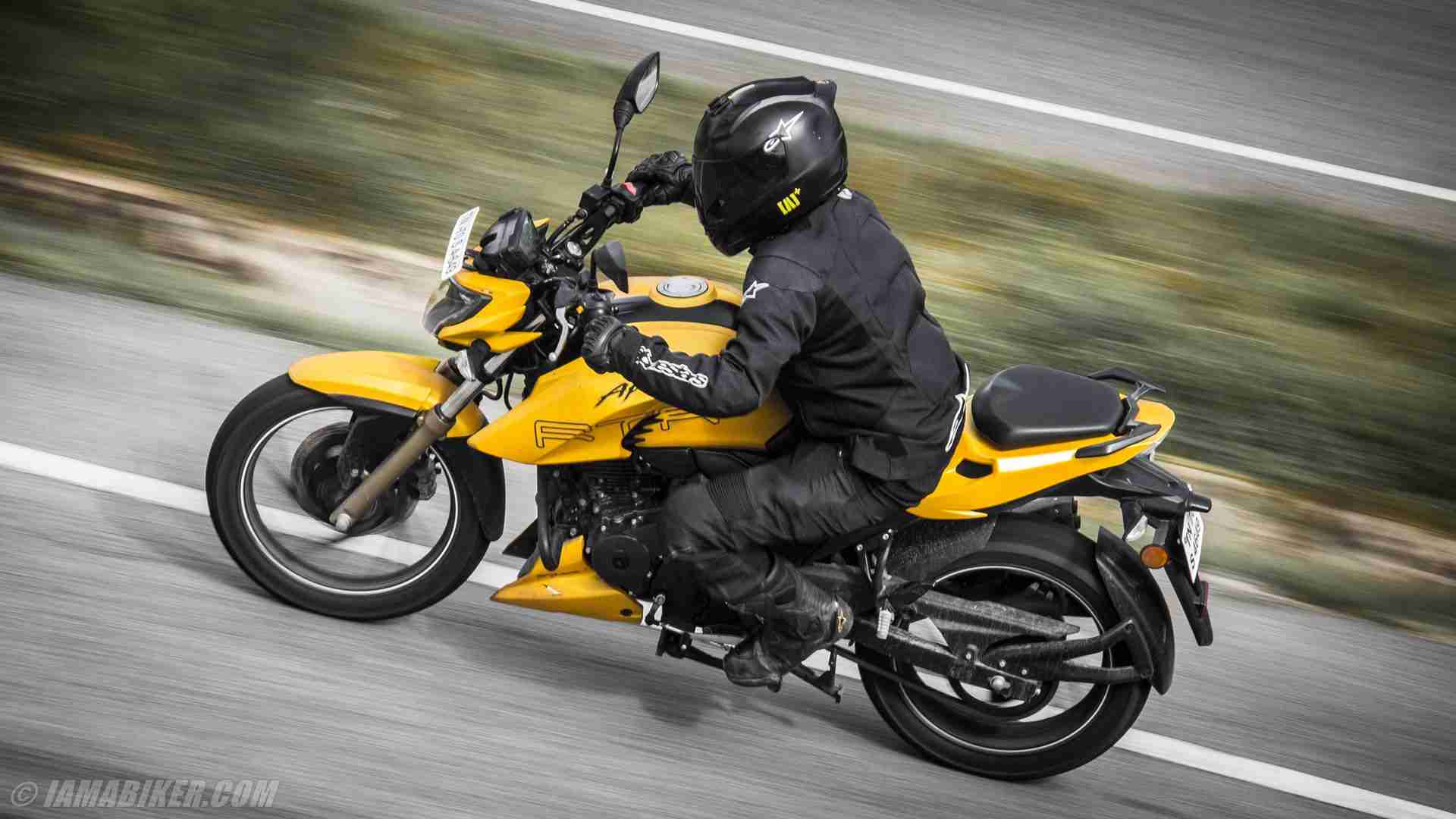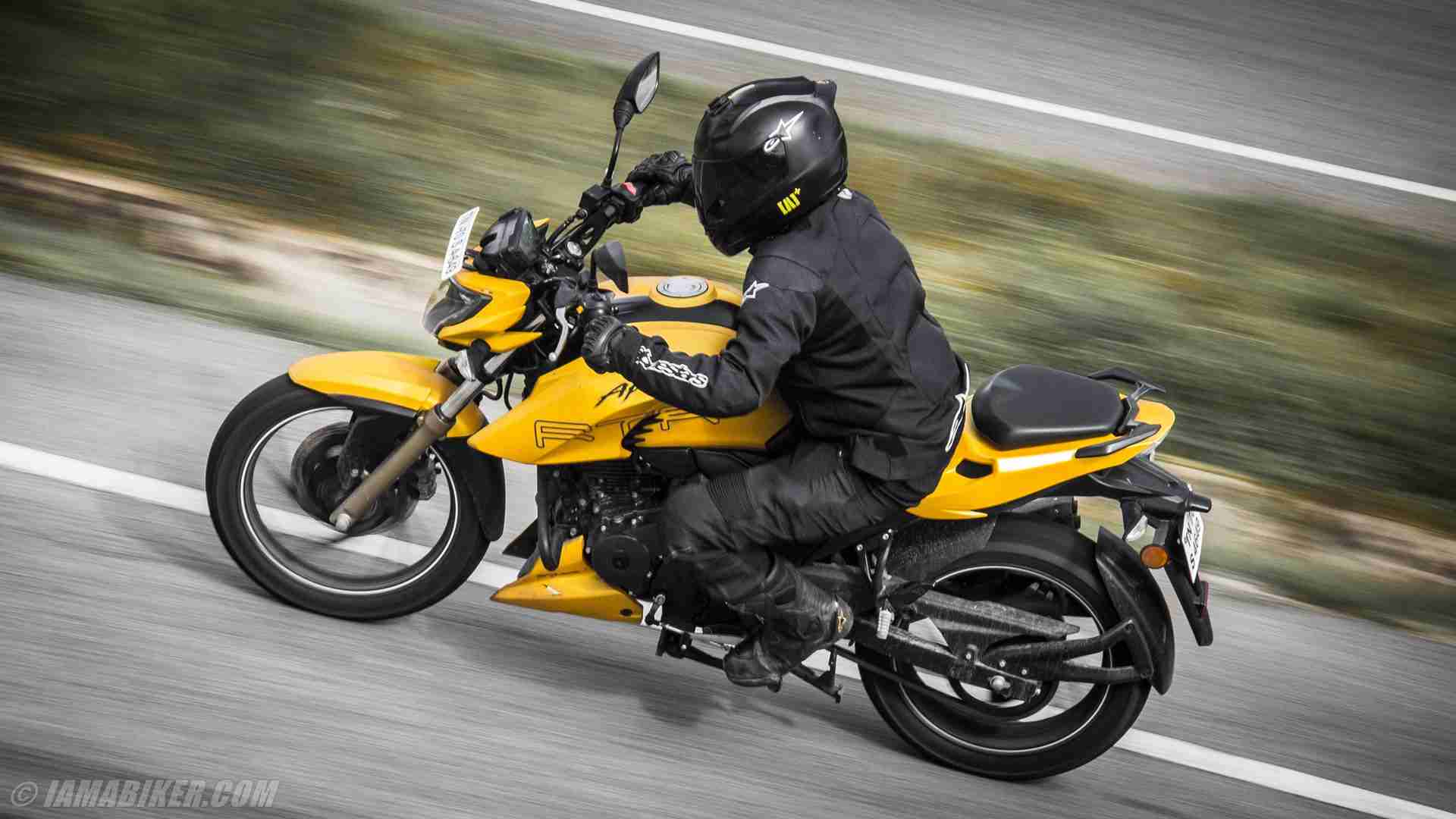 TVS Apache RTR 200 Fi specifications and key features
Ram air assisted cooling
Split cradle chassis
Double barrel exhaust
Pirelli tyres as option
KYB mono-shock
60/55W headlight
270 mm front disc
240 mm rear disc
148.5 kerb weight
Engine capacity: 197.75cc
Power: 21 PS @ 8500 RPM
Torque: 18.1 Nm @ 7000 RPM
Top speed: 130 km/h
Mileage: 35 km/l