Bajaj Auto, along with the Chicago based global advertising agency Leo Burnett recently screened a documentary about INS Vikrant, called Sons of Vikrant. The screening was done during a special event hosted in Mumbai and the Sons of Vikrant documentary has now been uploaded on YouTube for the masses to watch. Unlike what you would have expected, the documentary doesn't feature any cars or motorcycles and it stitches together multiple heart touching stories of our naval veterans.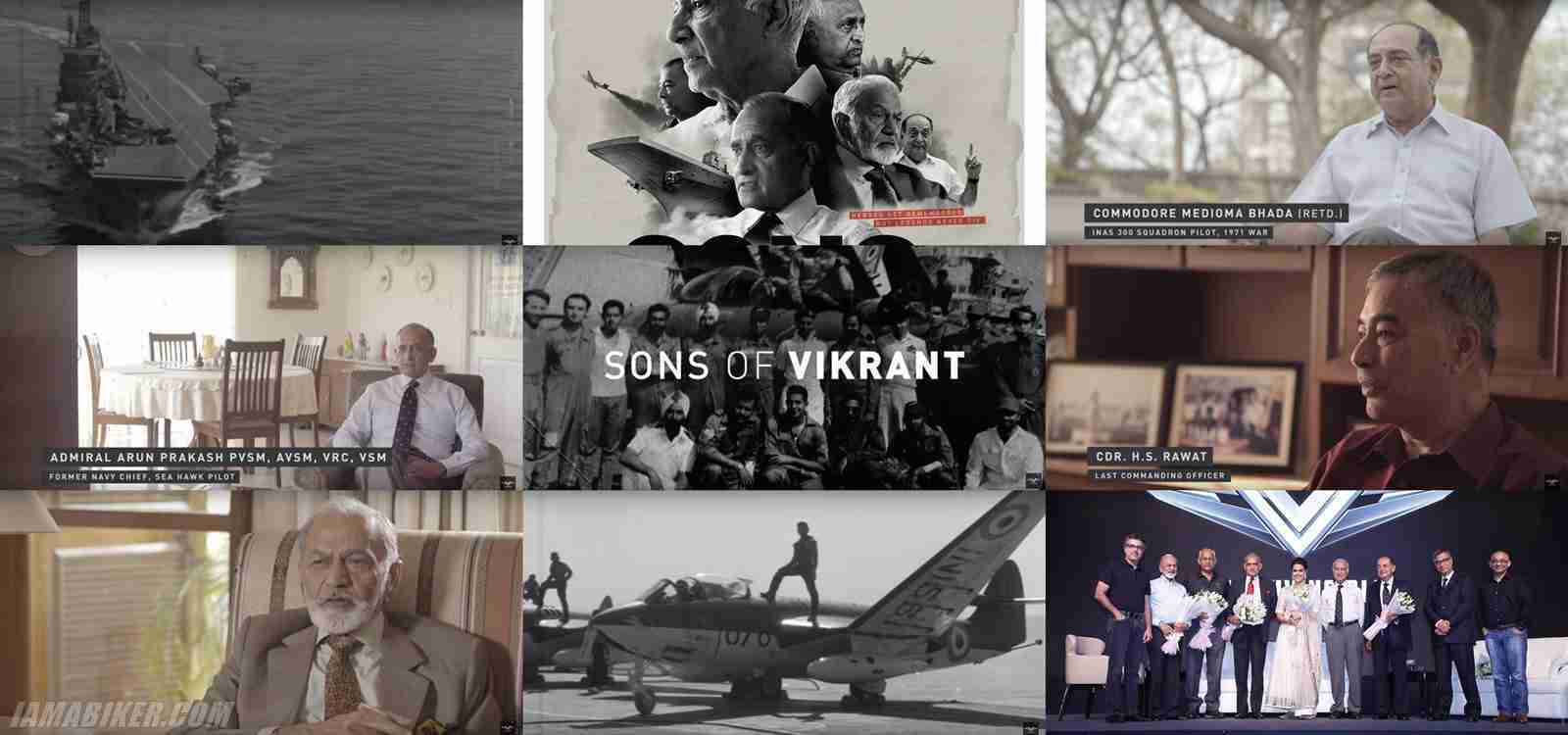 The stories that are featured in Sons of Vikrant have been shared by war veterans that served on-board the INR Vikrant which was India's first aircraft carrier. It was decommissioned in the year 1997 and was scrapped recently in 2014 and used in parts of the tank of Bajaj's latest motorcycle, the Bajaj V15.
Sons of Vikrant features Admiral Arun Prakash, Rear Admiral SK Gupta, Rear Admiral Peter Debrass, Lt. Cdr. Ashok Sinha, Commodore Medioma Bhada and Cdr. H.S. Rawat and they have shared what INS Vikrant stood for back then. Saurabh Varma, CEO, South Asia at Leo Burnett shared that the idea behind Sons of Vikrant was to tell the untold stories of INS Vikrant and the war veterans.
Bajaj V15, a budget product launched recently by the two wheeler company uses metal from the decommissioned INS Vikrant and this made it the hot topic of conversation in the media circles. Sumeet Narang, Vice President- Marketing at Bajaj Motorcycles, while speaking about the Sons of Vikrant, shared the fact that they have used the metal from INS Vikrant in their recently launched Bajaj V15 which sparked interest in the history of INS Vikrant all over. Since they were the ones who brought back the essence of INS Vikrant in form of Bajaj V15, they also decided to share the stories in form of Sons of Vikrant.
Watch the Sons of Vikrant video below:
[youtube https://www.youtube.com/watch?v=z8QHegIwH2c?rel=0&showinfo=0&autohide=1&autoplay=1&cc_load_policy=0&iv_load_policy=3&modestbranding=1]