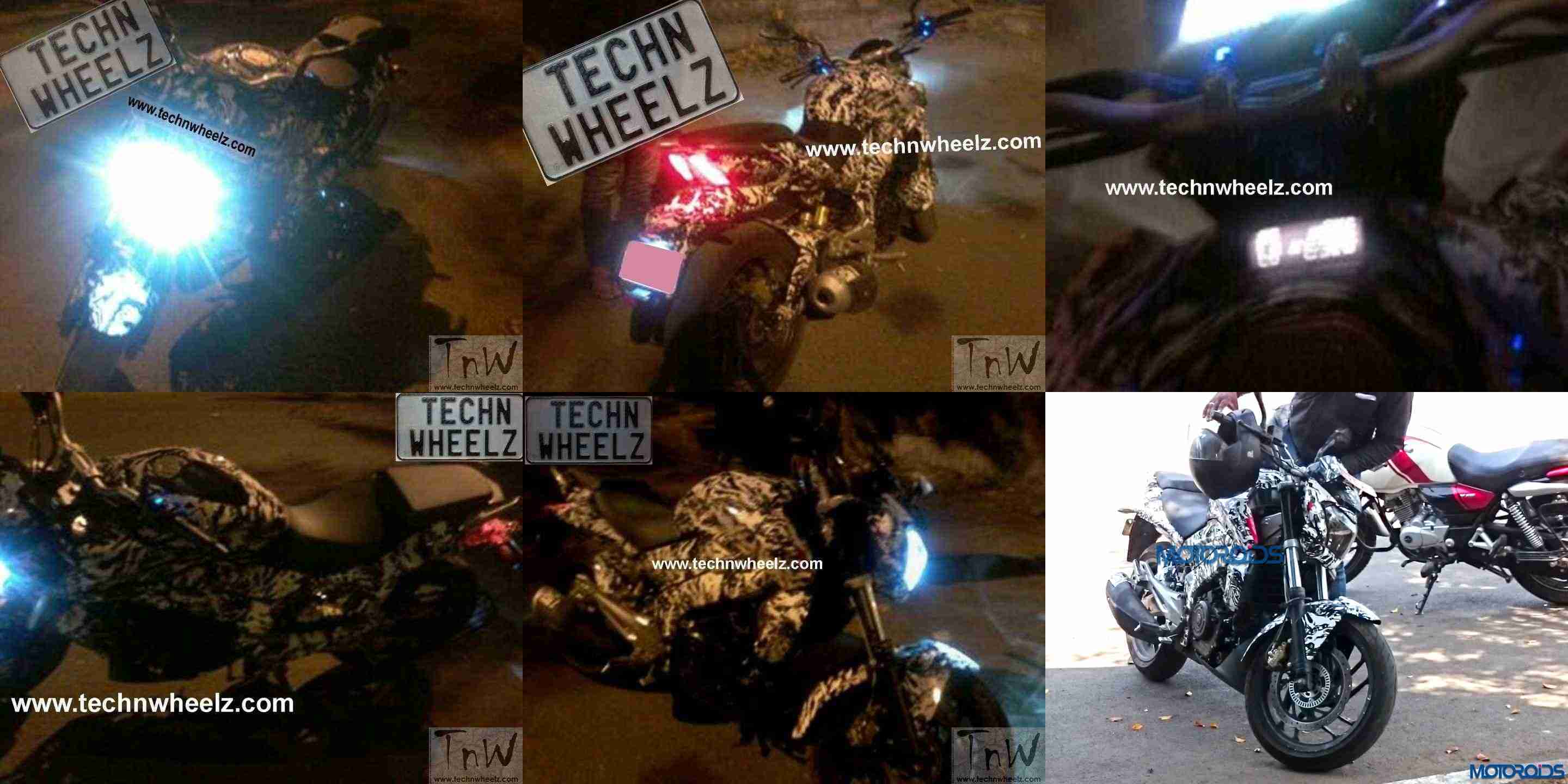 It was at the Auto Expo 2014 when we got to witness for the first time the Pulsar CS 400. Bajaj completely stirred us with its variety of products that year. Now, after two years it is the first time Bajaj has gone another step with its Pulsar CS 400 and has begun testing the bike on Indian roads. The test mule spotted although being heavily camouflaged could be identified as the Pulsar CS 400 by Bajaj's signature tail light, its new twin digital instrument cluster and of course its resemblance to the concept.
Bajaj really did try to hide the features of the test mule with all that camouflage, so we can't really say that the test mule is exactly what we witnessed in the Auto Expo 2014. But, yes, some features like the twin digital instrument cluster, alloys, new exhaust, twin tail lamps, have been carried forward to the production version. The design of the headlight seems to be the same and we are happy about that. There is a high chance we could see a LED headlight system on the Pulsar CS 400. The most anticipated USD forks have been replaced with regular telescopic ones on the production version.
In terms of engine and performance, the Pulsar CS 400 would be powered by a 373.2 cc unit which would churn out around 40-ish BHP. This engine would be based on the KTM 390 engine and will sport some changes to suit Bajaj's "value for money" character.
Price? Well, that is still a wild guess to make but analyzing Bajaj's past strategies; we think that the Pulsar CS 400 would be priced fairly competitively and below the 2 lakh on-road mark.
[youtube https://www.youtube.com/watch?v=naTi1vlrv8M?rel=0&showinfo=0&autohide=1&autoplay=1&cc_load_policy=0&iv_load_policy=3&modestbranding=1&w=1280&h=720]
It is good to see that Indian manufacturers are taking risks and launching bikes based in new and different segments. With the Pulsar series of motorcycles, Bajaj didn't just begin a new range of motorcycles but it unknowingly started a breed. And to keep the breed alive it is extremely necessary to feed latest and advanced technologies and ideas. We hope, really hope, that the Pulsar CS 400 would be bring more dramatic changes to the Indian bike market.