Indian Motorcycles has been in the Indian market for quite some time now and within that span, it has grown quickly. It has steadily expanded its network as well as its product lineup for its Indian fans. Now, it is being anticipated that the company is going to bring in a new product into the country and that would be the new Indian Chieftain Dark Horse which has just been unveiled globally.
The new motorcycle isn't new overall. It is a blend of the Chieftain Bagger and the Chief Dark Horse Custom. The company just ditched all the chrome work from the Chieftain and painted it matte black. The result is a mean looking humongous motorcycle.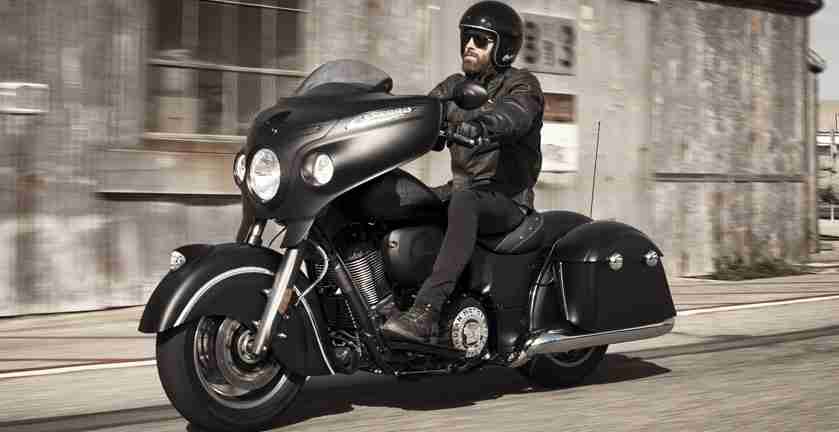 The new Indian Chieftain Dark Horse is a perfect touring motorcycle. It has got a plethora of features which are usually found in cars. To begin with, it has got a music system, Bluetooth connectivity, keyless ignition, electronically adjustable windscreen, a tyre pressure monitoring system and cruise control. Of course, ABS comes as standard on such a heavy machine. It has got so much on its list of features that you would be busy getting familiar with them than riding!
Powering the new Indian Chieftain Dark Horse is the Thunder Stroke 111 V-Twin engine that produces around 138 Nm of torque at as low as 2600 RPM. This will compensate the heavy 364 kilos weight of the motorcycle. As of now, the company hasn't disclosed how many horses the Indian Chieftain Dark Horse makes but the reports say that it would generate around 96 PS of max power. Powering all the torque and power to the rear wheel is a 6-speed transmission.
The new motorcycle is a single seater which means there is ample space for the panniers. Black is a powerful colour and we are so glad that Indian Motorcycles have used it on the new Indian Chieftain Dark Horse. There are a few touches of chrome here and there like at the grips, the floorboards, the fenders and the panniers.
In the UK, the Indian Chieftain Dark Horse has been priced at INR 19.6 lacs which makes it quite cheaper than the standard Chieftain. As far as our country is concerned, we are expecting it to be priced around INR 32 lakhs (Ex-showroom). There is no information regarding the launch date for the motorcycle but we think that Indian Motorcycles would launch it by the end of this year.
Indian Chieftain Dark Horse images