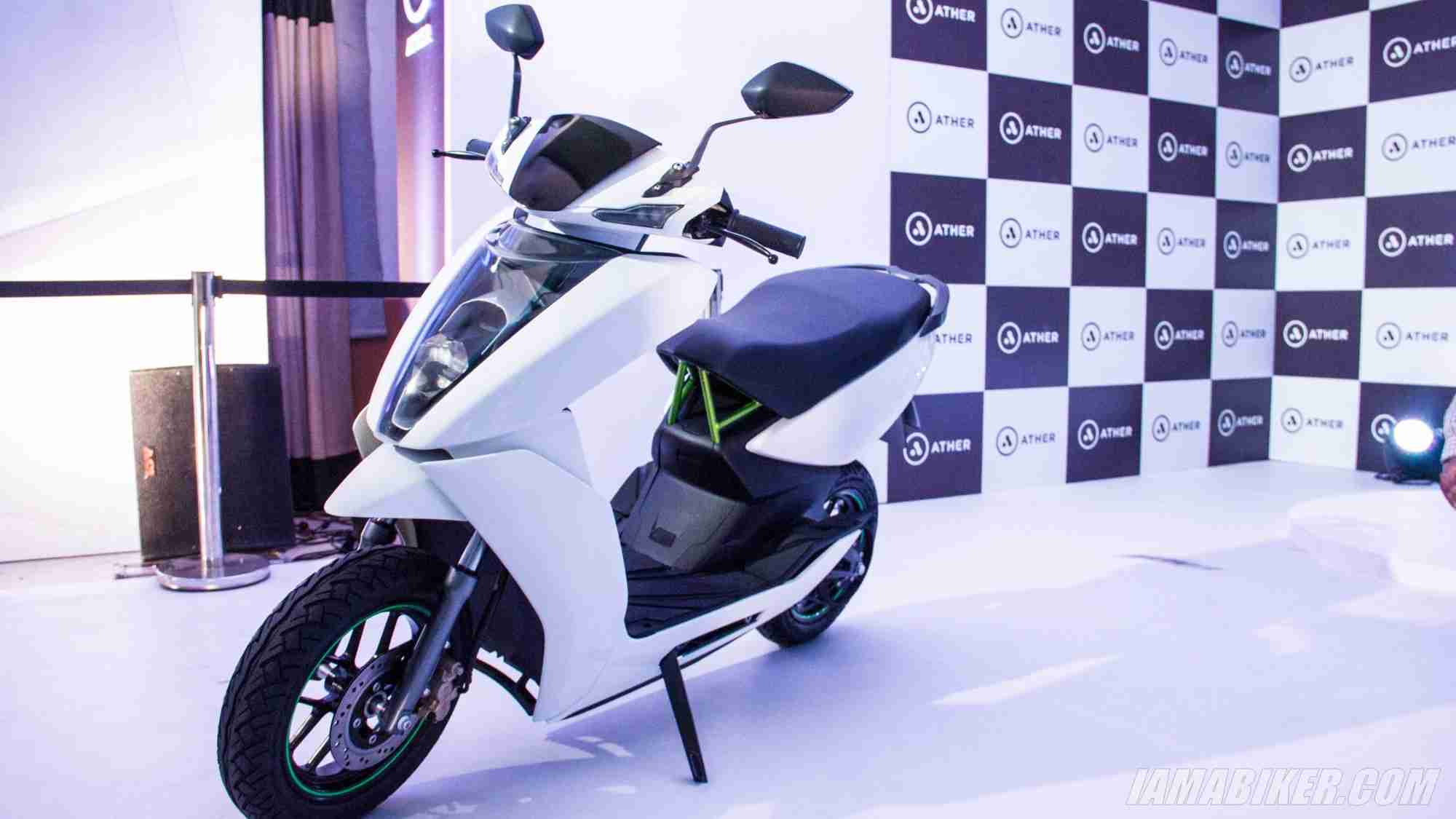 The guys at Ather Energy recently unveiled what is India's first true smart electric scooter. Called the S340, it comes to life at a time when the country is still unsure about the prospect of an electric automotive future. But co-founder Tarun Mehta is supremely confident that there could not be a better time to start preparing for one. Ather Energy which started in 2013 is funded by Tiger Global and Flipkart founders Sachin and Binny Bansal. The company is based out of Bangalore and even has set up their production facility in the city.
The Ather S340 is a touchscreen enabled scooter that has the capability to be connected 24*7. It has onboard navigation, user profiles, riding modes and can be synced with your mobile phone for easy diagnostics, personal profiles and ride data. It charges to 80% in about 60 minutes and is capable of a top speed of 72 kmph. Ather Energy has achieved quite an impressive overall weight of just 85 kgs which should make this smart electric scooter quite peppy. It is powered by a 3 kilowatt battery of 40 ampere capacity but other specifics of the motor remain a secret. It comes with LED lights and disc brakes from Bybre at both ends.
No prices have been mentioned yet but bookings will begin next month exclusively through the Ather Energy website and deliveries is expected to begin by this year end. Ather Energy also have a unique doorstep delivery and service model. But the interesting fact is that you might not need a service for as long as 50,000 kms. We definitely are looking forward to test this one out and see what it is capable of. We leave you with images from the launch.