Every bike enthusiast on this planet were on their toes when KTM released the first teaser of its 1290 Super Duke R. It is really a luscious motorcycle and now history is going to repeat itself because the 2017 KTM 1290 Super Duke R has just been spotted testing in Austria. The new naked monster was being tested near the KTM's headquarters.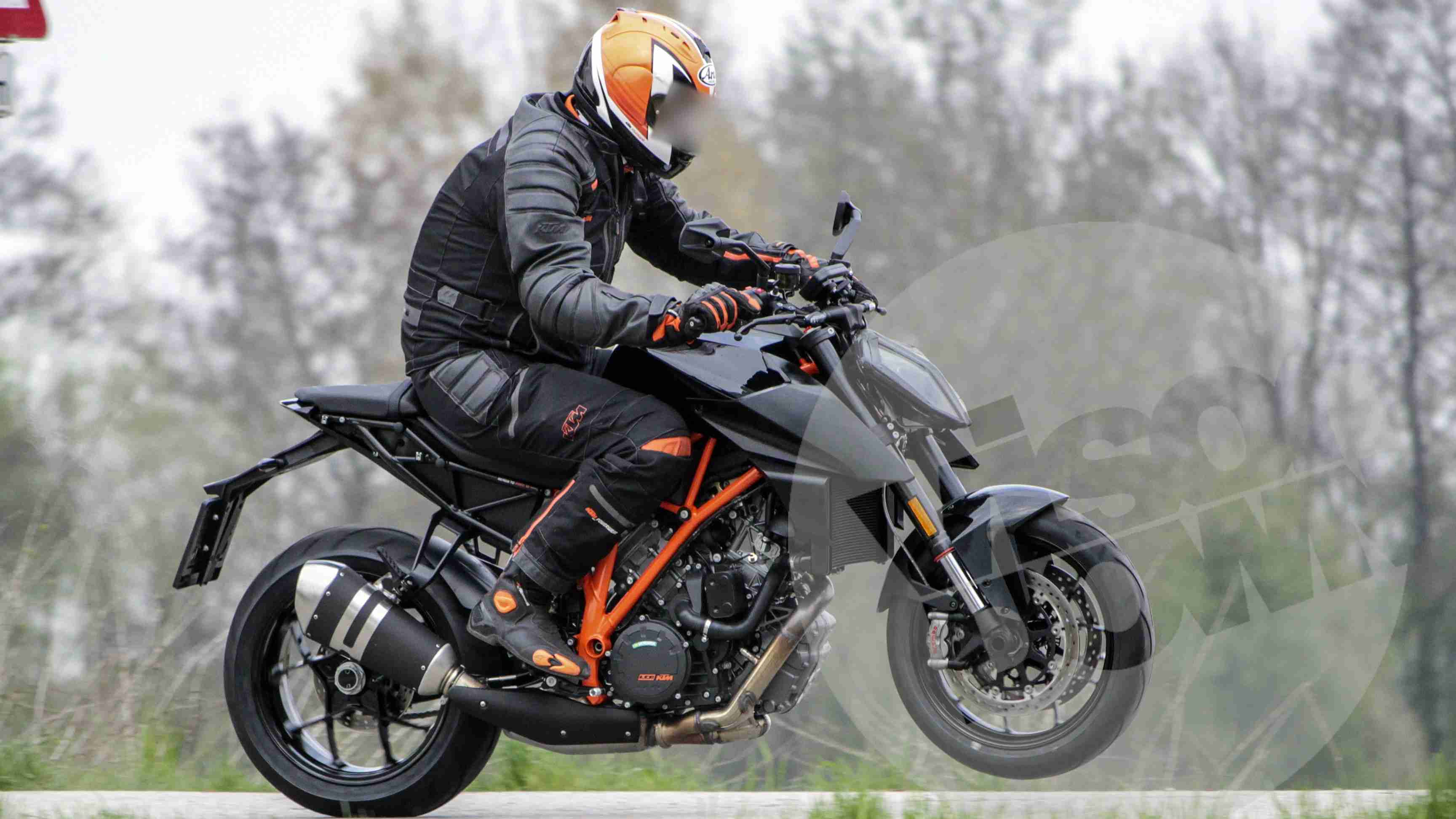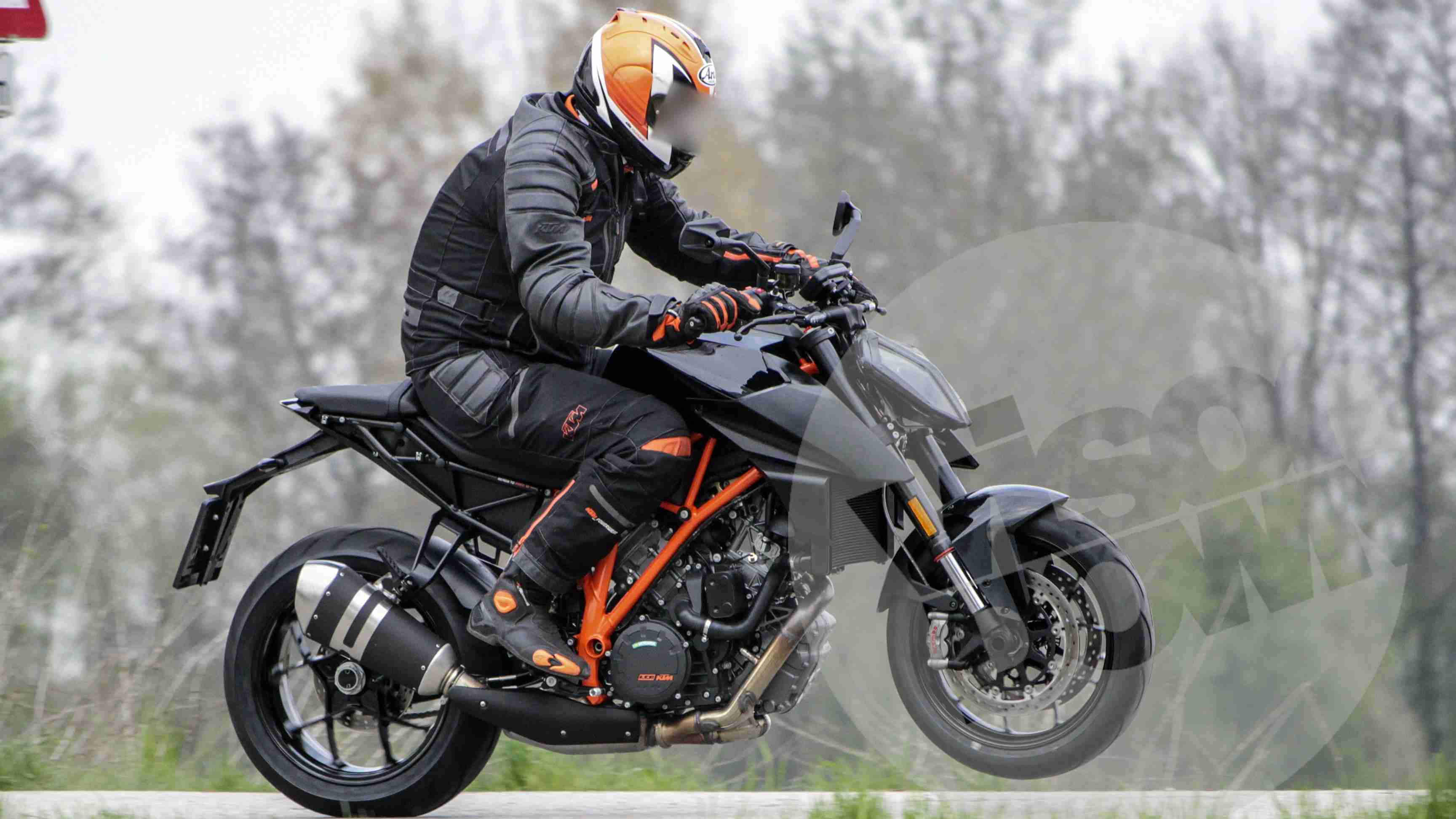 2017 KTM 1290 Super Duke R will come with a few visual tweaks to make it even more desirable than its predecessor. On the testing mule it can be seen that KTM has implemented newly designed cowls. They look edgier and sharper than before. Other than that the headlight of the motorcycle also seems to be a new unit. It would most probably be a complete LED unit. We are sure that whatever changes KTM will implement on the 2017 KTM 1290 Super Duke R, they all will make the beast look more evil and mean.
Other than the visual changes, 2017 KTM 1290 Super Duke R will also be nurtured with an improved electronics package which will include cornering ABS. The new model will also be compliant with the latest Euro 4 emission limits. 2016 KTM 1290 Super Duke GT already has this Euro 4 compliant motor. It is the same 1301cc V-Twin engine of the Super Duke R but with a redesigned cylinder head. Its peak power figure of 173 HP remains the same but now it kicks in at 9,500 RPM. It is the same thing with the torque, 144 Nm at 6,750 RPM which is 1,000 RPM lower than before.
Well, we are pretty excited about the 2017 KTM 1290 Super Duke R and we're sure that you guys are too. We really hope that KTM would bring it to India some time soon.
Image thanks to VisorDown