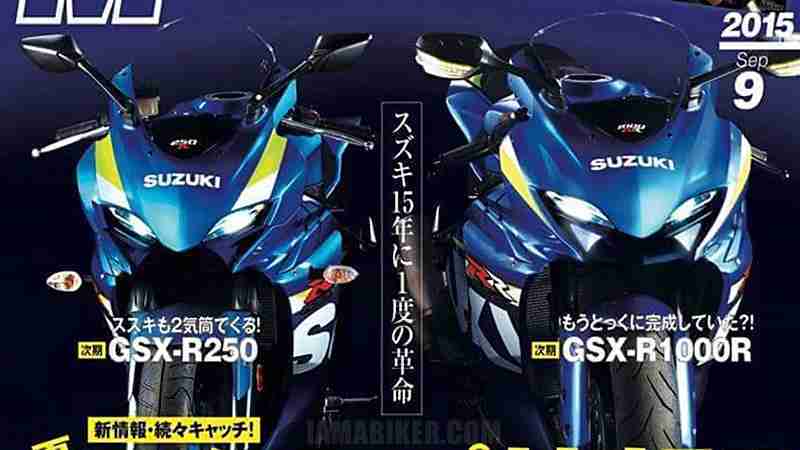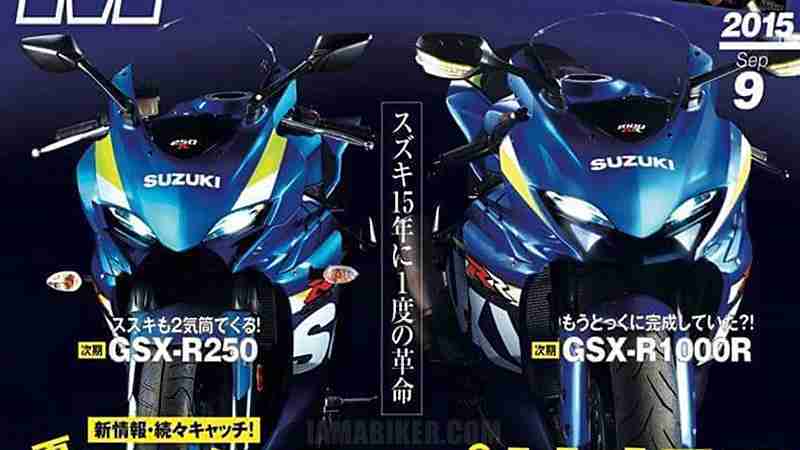 The next best thing that can happen in the quarter litre segment is a Suzuki GSX-R250 and by the looks of it, that might not be such a distant dream. Suzuki last month hinted that they have a cross platform 250cc in the works and we could see the first prototype as soon as the upcoming Auto Expo. Hot on the heels of this information comes a render of the Suzuki GSX-R250 along with a render of a new 2016 flagship race version, GSX-R1000R. Now the render was first published by Young Magazine, a Japanese magazine that has in the past been equally correct with its predictions as well as wrong. But the fact remains that regardless of whether the Suzuki GSX-R250 will look anything like the render, there sure is a new motorcycle coming and it is not that far away.
The rendered image here of the Suzuki GSX-R250 honestly looks a bit too ambitious. We can wrap our head around the almost "Panigle'ish" looks but LED headlights on a quarter litre production motorcycle seems highly unlikely. Of course it will in all probability be a liquid single cylinder to keep the pricing competitive. A twin cylinder like the Yamahas and the Kawasaki cannot be ruled out though because Suzuki already has a twin cylinder 250cc engine.
Now if you noticed, we said 'cross platform 250', what that means is that the same 250cc platform will be used to power at least one other motorcycle. The current trend is to use the same platform to introduce a naked and either a semi faired version and/or a touring friendly version. Expanding the platform in this direction enables a manufacturer to be able to appeal to a wider audience while not having to spend heavily on a dedicated platform for each genre. Knowing how Suzuki works, we expect only a Suzuki GSX-R250 and a GSX-S250. But we actually kind of hope Suzuki uses the new quarter litre platform for something like a V Strom 250 as well. It sure looks like the market is trending to that direction with KTM also having a 390 based adventure sport in the works. After the incredible failure of the Inazuma 250 in India, Suzuki really needs something radical to stand tall in the quarter litre segment. And going by the success of the Gixxer and the Gixxer SF, Suzuki seems to finally have got their game right.
Image source: Young Magazine