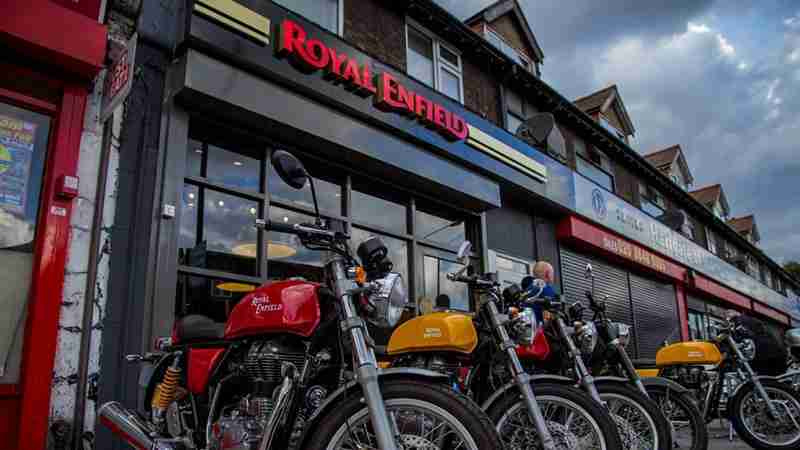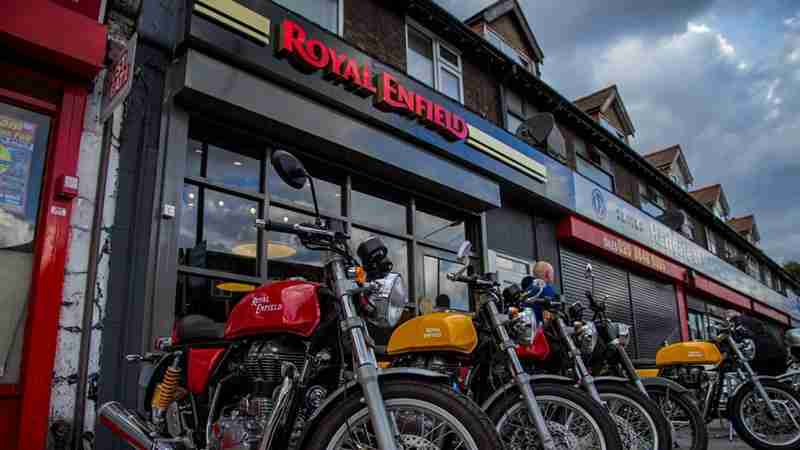 If there is one manufacturer that has totally been on the upward spiral defying market trends for the past couple years, it has been Royal Enfield. The company has seen steady and increasing trend in growth and is showing no signs of slowing down. The best part is that Royal Enfield is not just standing around and receiving all the laurels coming its way but is aggressively expanding and investing in R&D. Part of this rapid expansion plan is the second Royal Enfield UK store located at Mitcham, Surrey. The first store is located at 20-28 Upper Green East and basically both stores are part of the same dealership, Hartgate Motors. Royal Enfield will also start production of motorcycles in the UK at Leicestershire with an investment of £50 million already announced for the development.
The Royal Enfield UK store is in tune with the design philosophy that the company has adopted. The store design essentially looks like a bikers/motorcyclists garage/living room. It will also have all the Royal Enfield riding gear on display along with the complete Royal Enfield motorcycle line up. The company is currently focusing a lot of its resources on developing its presence and making UK one of its biggest global hubs. It was with this vision in mind that the company bought Harris Performance. Harris Performance is a company that specialises in motorcycle chassis designing and will immensely contribute in all new developments from the company. The company CEO, Mr. Siddhartha Lal, would also be shifting base to UK for the next one year in order to set up operations at the new facility and further decide on plans for the UK. For sure, this will not be the last time we hear of a new Royal Enfield UK store, once production kicks in, we would be able to see many more pop up.
In other RE news, the limited edition Despatch versions of the Classic 500 was sold out in a manner of 26 minutes. Only 200 of these were available in the special Despatch theme and bookings were opened on 15th July.