[youtube http://www.youtube.com/watch?v=5TGWzUWV2-c?rel=0&showinfo=0&wmode=transparent]
Pulsar RS 200 review
Overview
Make: Bajaj
Model: RS 200
Cubic Capacity: 199.5 CC
Horse Power: 24.1 HP
Top Speed: 152 kmph
Mileage: 37 kmpl
Bangalore on-road Price: Rs. 1,54,300/- (ABS)
Pros
Rev happy engine
Good build quality
Powerful headlights
Good brakes
Relaxed riding position
The Pulsar from Bajaj has always been a game changer. Known for having the knack of combining performance with pocket friendly price tags and street cred, you know you're astride something special if the tank decal reads Pulsar. Pulsars have always been the market drivers, always going ahead and introducing something new that changes the existing status quo. However, with every manufacturer vying for a piece of the performance biking segment, things have shown signs of change. In response Bajaj upped their game with the Pulsar 200 NS and now they have another challenger in the shape of Pulsar RS 200. We already did the track review for this machine and now lets dig in and find out what the hype is all about with an on road Pulsar RS 200 review.
Engine and Performance
Bajaj entered uncharted waters with their new 200 cc triple spark mill doing duty in the NS. The famed midrange punch of Pulsars of yesteryears gave way to a high revving engine with linear power delivery that builds power all the way to its red line. Peak power of 24.1 HP comes in at 9750 RPM and 18.6 Nm of torque peaks out at 8000 RPM for the Pulsar RS 200. A slight power bump of 1 HP from its naked brother. Impressive figures though they may be, they translate into a rev hungry character in the real world. For the motorcycle to be picking up the pace really quick, you have to down shift a gear or two and only then watch as the objects in the rear view mirror go small as you surf the top heavy power range this unit delivers. Not that it's much of a bother, since doing duty alongside is one of the nicest gearboxes in a Bajaj so far. Shifts are quick and positive though they might lack some feel trying to hunt neutral.
On the go, it'll happily do 80 kmph at 6000 RPM which rises to 100 kmph at 7000 RPM, in 6th gear, post which things begin to get really urgent as it screams its way to the red line. Keep that engine above 7K RPM in any gear and you're bound to leave most of the traffic in your wake. Lose the revs, however, and you'll either have to work that gearbox smartly or have patience like Dumbledore to get back up to speed. Mileage of the Pulsar RS 200 remained more or less same as that on the 200 NS, we got a combined city and highway average of 37 kmpl. The fuel injection combined with changes in gearing has made the RS 200 engine rev quite quickly, you are done with first four gears rather quickly which almost feels weird. Check out the top speed video of the Pulsar RS 200 below to see what we are talking about.
[youtube http://www.youtube.com/watch?v=mTMS6ltRQaU?rel=0&showinfo=0&wmode=transparent]
Look and Feel and Build Quality
First look at the RS200 and you're bound to be captivated by those twin headlamps, they endow this motorcycle with a character that most designers lose sleep over. We'll pause here for a while for you to go have a look at it again. You see that? That's restrained aggression! Bajaj has clearly invested time and effort into sculpting that front end, what with its subtle curves, ridges and dimension. This motorcycle grabbed attention on the street like no other, many of whom turned to steal a second glance. Hover over the motorcycle from its side, and the word that jumps to lips is sharp. The hunkered down effect lent by the front is marred only by the slightly higher than, in our opinion, expected handlebars and the slightly confused rear. The tail section is pretty sharp by itself, but that slightly bulging taillight and rear mudguard panel give it a slightly curvy finish which doesn't fit with the overall tone of the motorcycle. The LED taillight in itself, though, is an inspired piece of design, quite catchy by its very nature, though unfavorable comparisons could be drawn. The panels fit well overall and we didn't find any cause for concern here, though just how good they really are can only be ascertained upon long term ownership. The front visor could have been a bit longer in our opinion to really function and reduce wind blast. The seat for the rider is quite hard but roomy to move around. While the pillion seat is rather comfortable but a bit cramped. Our only concern was with the exposed ABS sensor wire in front, maybe a flap of some sort would go a long way to avoid accidental damage. Also currently the Pulsar RS 200 will come only in two colour options, the Red and our favourite, the Yellow.

Handling and Braking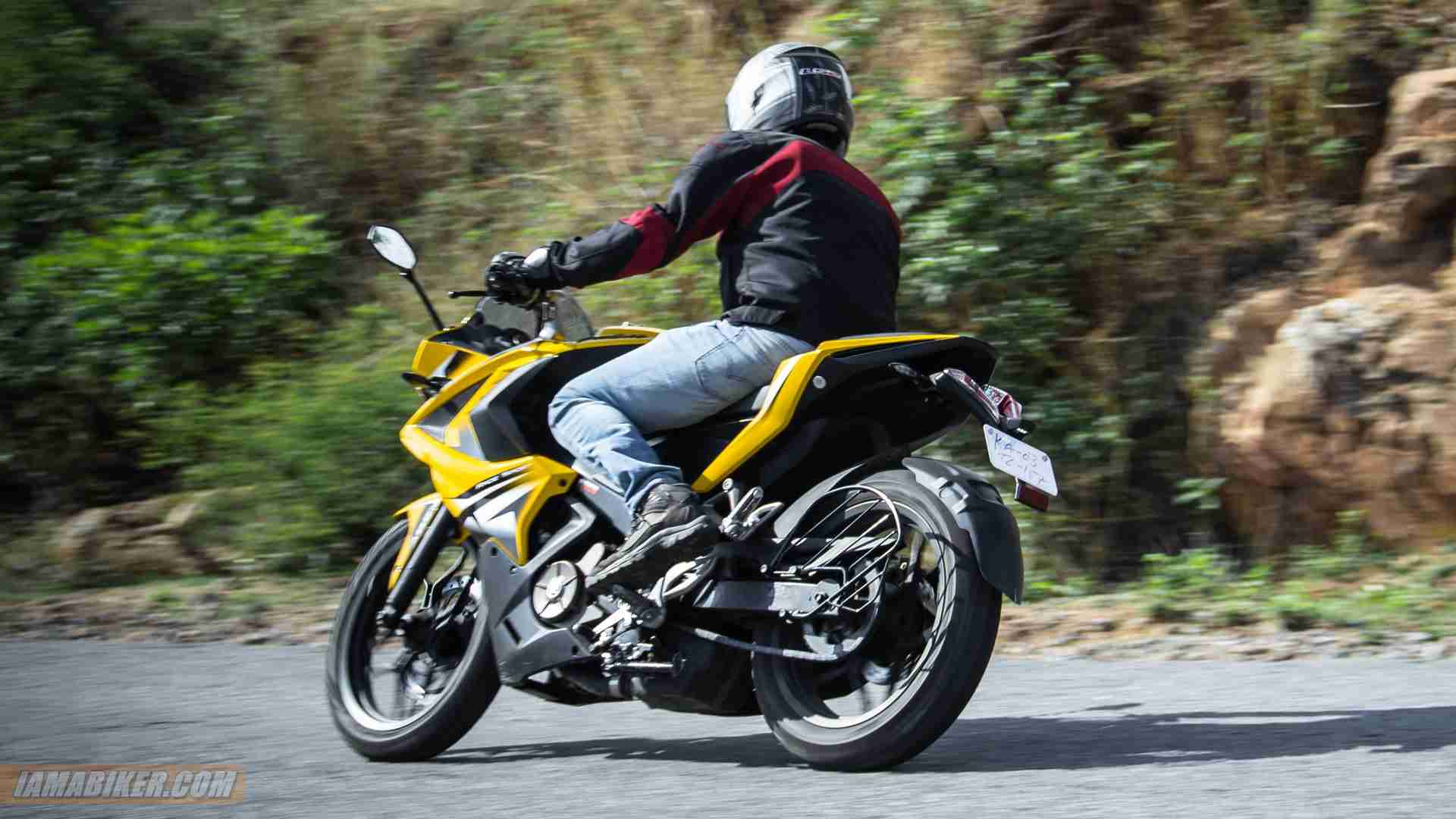 Pulsars have over the years carried a reputation of not exactly excelling in the handling department. All of which changed with the new perimeter chassis introduced with the NS, which makes its way into the RS as well, endowing the RS 200 with corner carving capability rivaled by few. Pulsar RS 200 may not really be a track focused tool but it's quite a nice balance between comfort, ergonomics and sharp, positive handling. The riding position is a testament to this. Its not committed like on the RC or the R15, you can sit upright and relaxed. The extra 12 kgs over the NS that the fairing and ABS system adds has almost no effect on the handling and flickability. The front suspensions are quite soft and soak up bumps quite well, the rear suspension is kept hard though, adjustable, but still quite hard even at its softest. The RS 200 comes shod with MRF Zappers that do their job of complimenting the chassis well. In all, corner carving on this machine is an enjoyable experience and kudos to Bajaj for delivering on that front.
The Pulsar RS 200 comes endowed with single channel ABS that lend a very assured feel to braking duties. The ABS regulates only the front wheel, however. We tried our best to force the front wheels to lock up on a variety of surface conditions and were glad to find the ABS doing its job pretty well. However we did notice that the ABS frequency was a bit on the lower side, not much of a difference in most scenarios but noticeable if you have ridden other high frequency ABS systems. Coupled that with the strong double caliper brakes up front and single at the back, there's not much to worry about getting this motorcycle to slow down. All in all, sharp braking with good feel.
Key features & VFM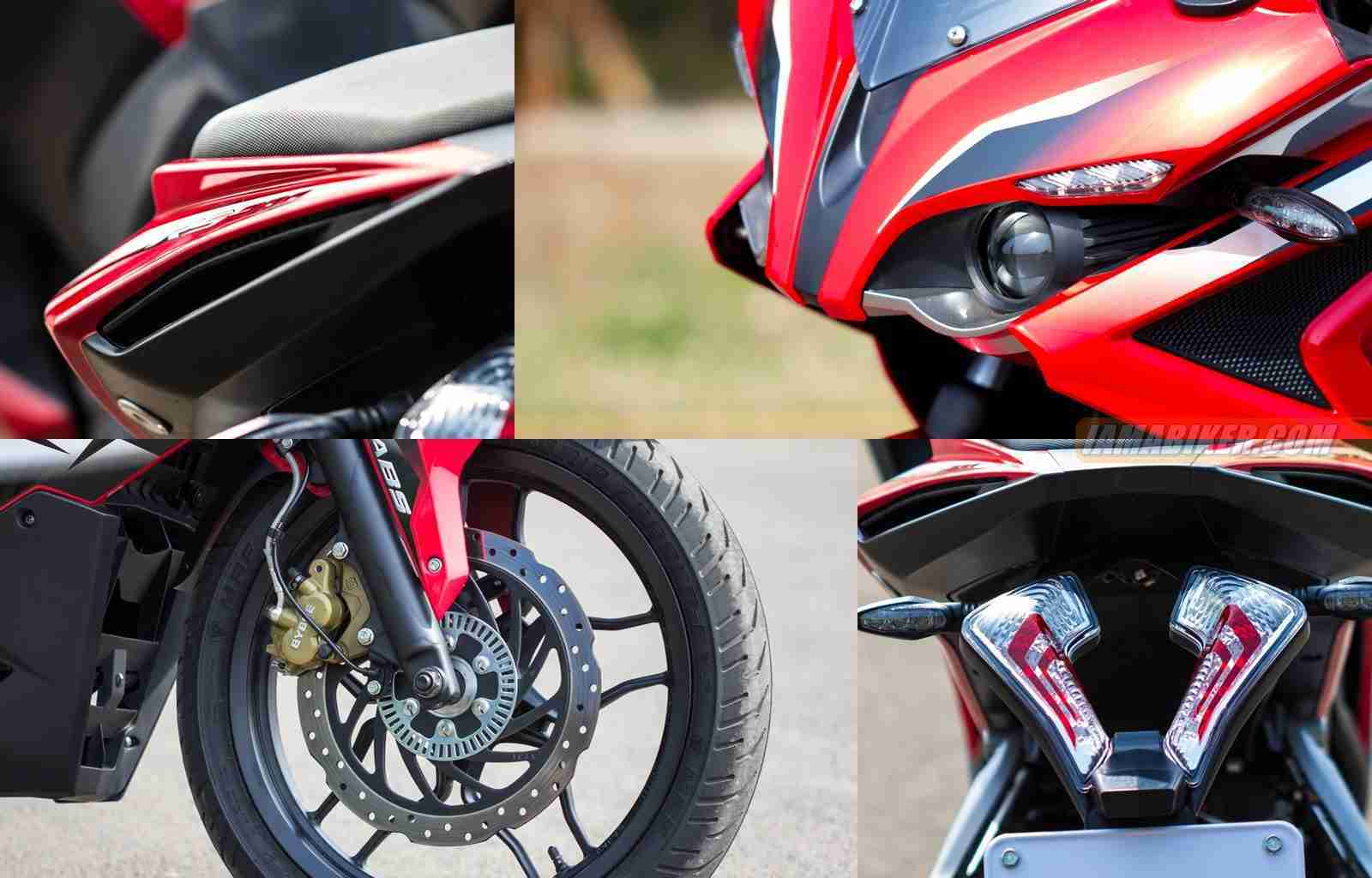 Pulsar RS 200 comes with plenty of bells and whistles, as one would expect from a Bajaj motorcycle. ABS, fuel injection, twin projector headlights, LED pilots, LED tail light, LCD speedo, LED indicators and of course the triple spark plug system. Apart from these features there are lot of unique well thought of touches that can be seen all over the motorcycle. For example the coolant level check is a nice little cut in the panel and you can see it by just looking down while on the seat. The engine oil drain bolt is easily accessible even with the full fairing making service easier. The pillion grab rails are integrated into the tail section and no longer an eyesore as with a lot of motorcycles. The most surprising of all was the ground clearance, with the full fairing we expected it to bump at some places, but never did it even once.
Priced at Rs 1,54,300/- on road Bangalore for the ABS version and Rs. 1,40,233/- for the standard version, Bajaj has once again lived up to its billing. But at this price point, the Pulsar RS 200 is not just the fastest Pulsar yet, but also the costliest. Although for the kind of performance and features the Pulsar RS 200 packs, the price is on the justified side of things. Having priced itself lower than its competition is just the icing on the cake!
Verdict

It's a Bajaj. It has a power packed 200 cc unit. The chassis it carries is beautifully balanced and engineered, plus it has looks to match the fire in the belly. Is it really that big a stretch of imagination to second guess our verdict? The best way to describe the Pulsar RS 200 in one sentence would be to say "Drop a gear and disappear", because that's exactly how it rides. Now the quick questions, can you tour on it? Yes, you can comfortably keep a cruising speed of about 100 kmph. Is it a good city bike? Most definitely, its a lot of fun in the city and all the attention is on you as well. Does it heat up? You end up feeling the heat only in very slow moving traffic, otherwise its all fine. Our test unit had a tiny quality control confirmation sticker along the inside of its fairing that read 'OK'. Exactly what we think of the Pulsar RS 200, it is indeed quite OK. In fact, it is more than okay, it is impressively good and if this is the path Bajaj is going down on, all we can say is, bring it on!
Pulsar RS 200 technical specifications
ENGINE
| | |
| --- | --- |
| Design | 4 Stroke, Single cylinder, Liquid Cooled, 4 valve, Triple spark |
| Bore * Stroke | 72 mm * 49 mm |
| Cubic Capacity | 199.5 cc |
| Torque | 18.6 Nm @ 8000 RPM |
| Power | 24.1 HP @ 9750 RPM |
| Fuel delivery | Fuel Injection |
| Starting aid | Electric |
| Transmission | 6 Speed, MT, 1-N-2-3-4-5-6 |
CHASSIS
| | |
| --- | --- |
| Frame | Perimeter |
| Front Suspension | Telescopic |
| Rear Shock absorber | Adjustable Mono Suspension |
| Brake system Front | Disc – 300 mm |
| Brake system Rear | Disc – 230 mm |
| Front tyre | 100/80 -17-Tubeless |
| Rear tyre | 130/70 -17-Tubeless |
| Fuel tank capacity | 13 L |
| Headlight | 12V 65W/55W |
| Battery | 12V 8 Ah |
| Wheelbase | 1,355 mm |
| Seat height | – na – |
| Ground clearance | 157 mm |
| Kerb Weight | 165 kg |
| Colour options | 2 – Yellow/ Red |
Test Riders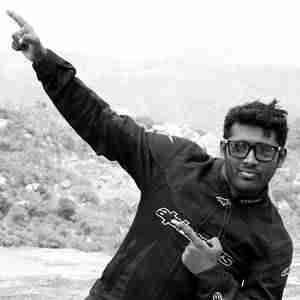 Sudeep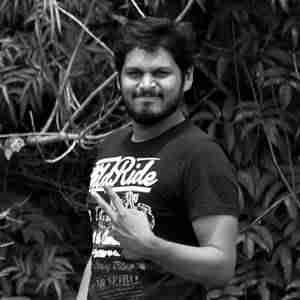 Avin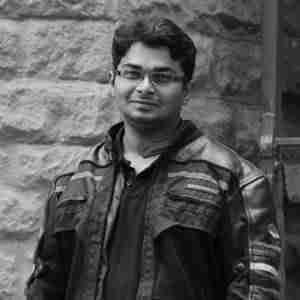 Nijish
Sourav