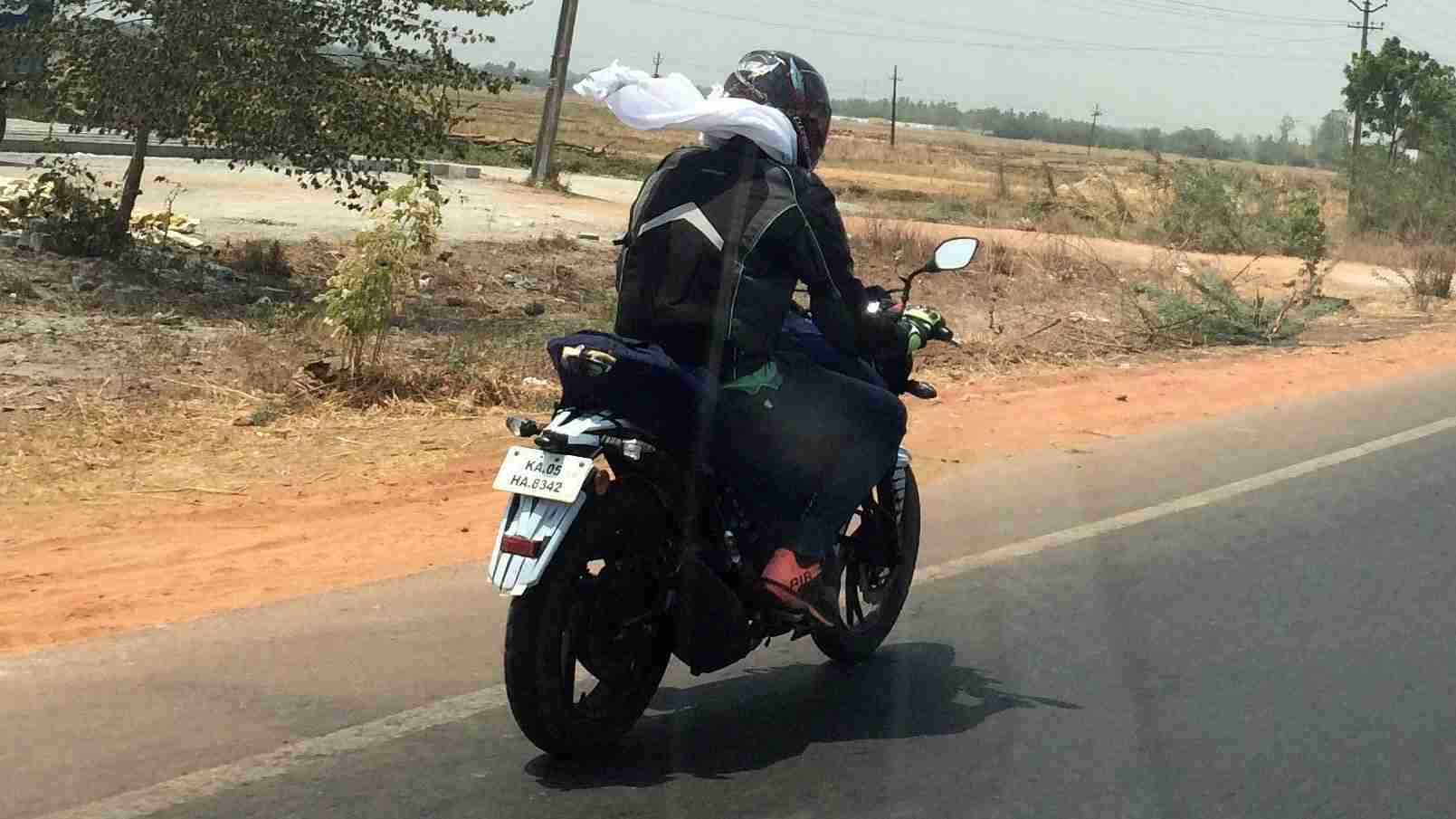 TVS has been silent long enough after the partnership with BMW. But we have a good idea of what to expect from the company. TVS will be launching a flagship model based on the Draken. This will also be accompanied by new generations of the Apache series that will draw design inspiration from the flagship. We will also see the revival of the TVS Victor series that once propelled TVS to great heights in that segment. Now the bike spotted here is most likely not the flagship Draken, that is more likely to be the bike we spotted earlier. Although we must say that according to a recent interview with the BMW CEO, the bike featured in the link above could solely be a BMW. TVS could have its own design based on the same engine. Either ways the bike we have here is most likely the new TVS Apache. The new TVS Apache is expected to have its range starting from 200cc and have a 180 and 160cc as well.
We are expecting a 200cc engine that produces a healthy 23 -24 HP on the bike we have here. Lets go through the details that the photograph tells us.
Alloys seem to be the same from the Draken concept shown at the Auto Expo last year.
Front forks are the regular telescopic ones.
Petal disc brakes at both ends.
Mono-shock suspension for the rear.
Large tank elongated to the front – similar design to the Draken.
Looks to be split seats due to large height difference in pillion and rider seat.
Mirrors from current generation RTR.
Slightly rear set footpegs.
Handlebars look similar to the current RTR series – narrow clip ons.
Interesting indeed. With TVS all set to introduce the new TVS Apache series, all eyes will be on the company with expectations rising with every spotting of these test mules. Also here is another piece of news to add to the mix. Back in 2009 TVS had displayed a concept called the TVS Apache Velocity. Look closely and you can almost see where the Draken and the bike in the current photograph has evolved from.

New TVS Apache photograph thanks to lDk2 on Team-BHP.