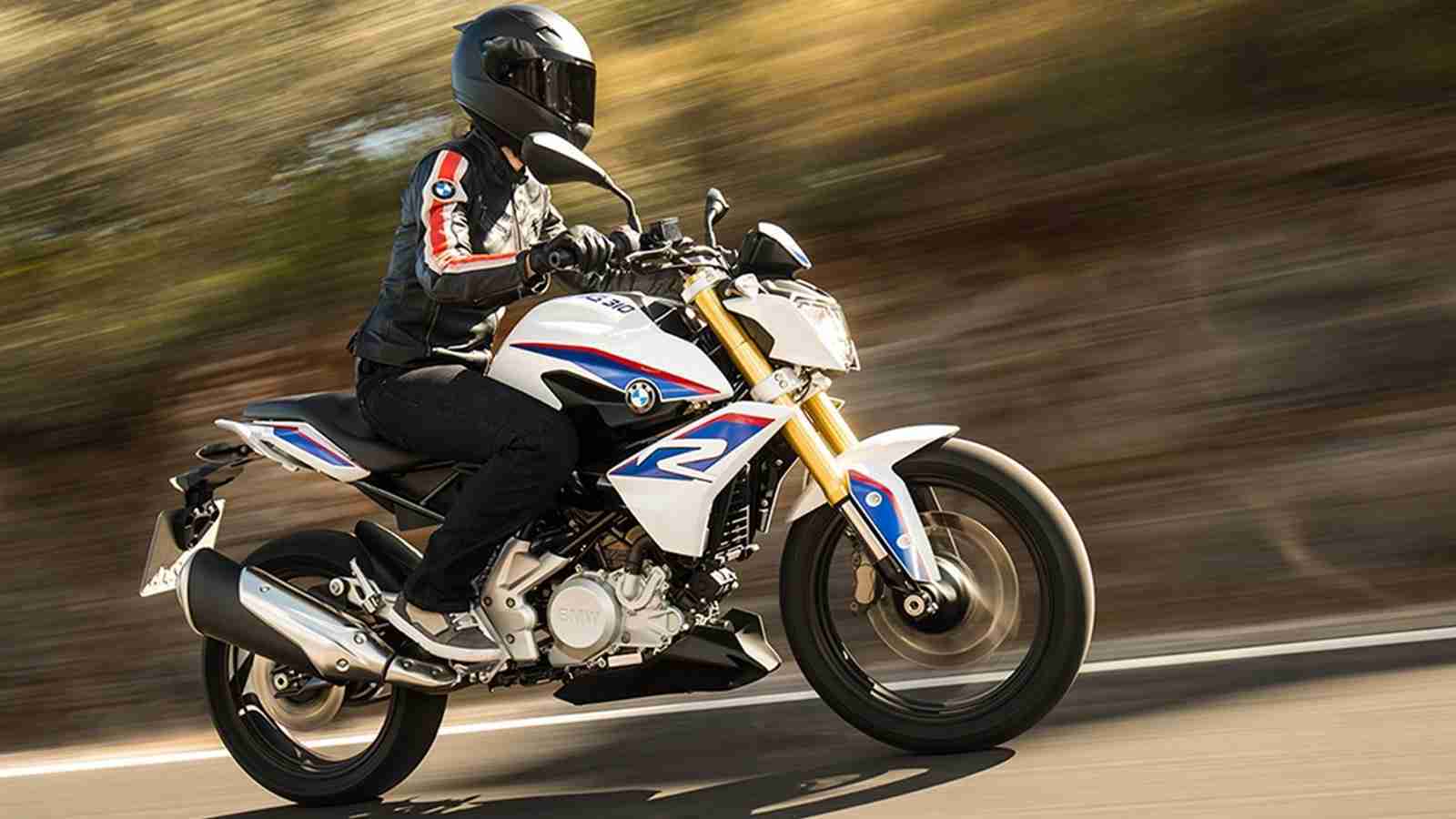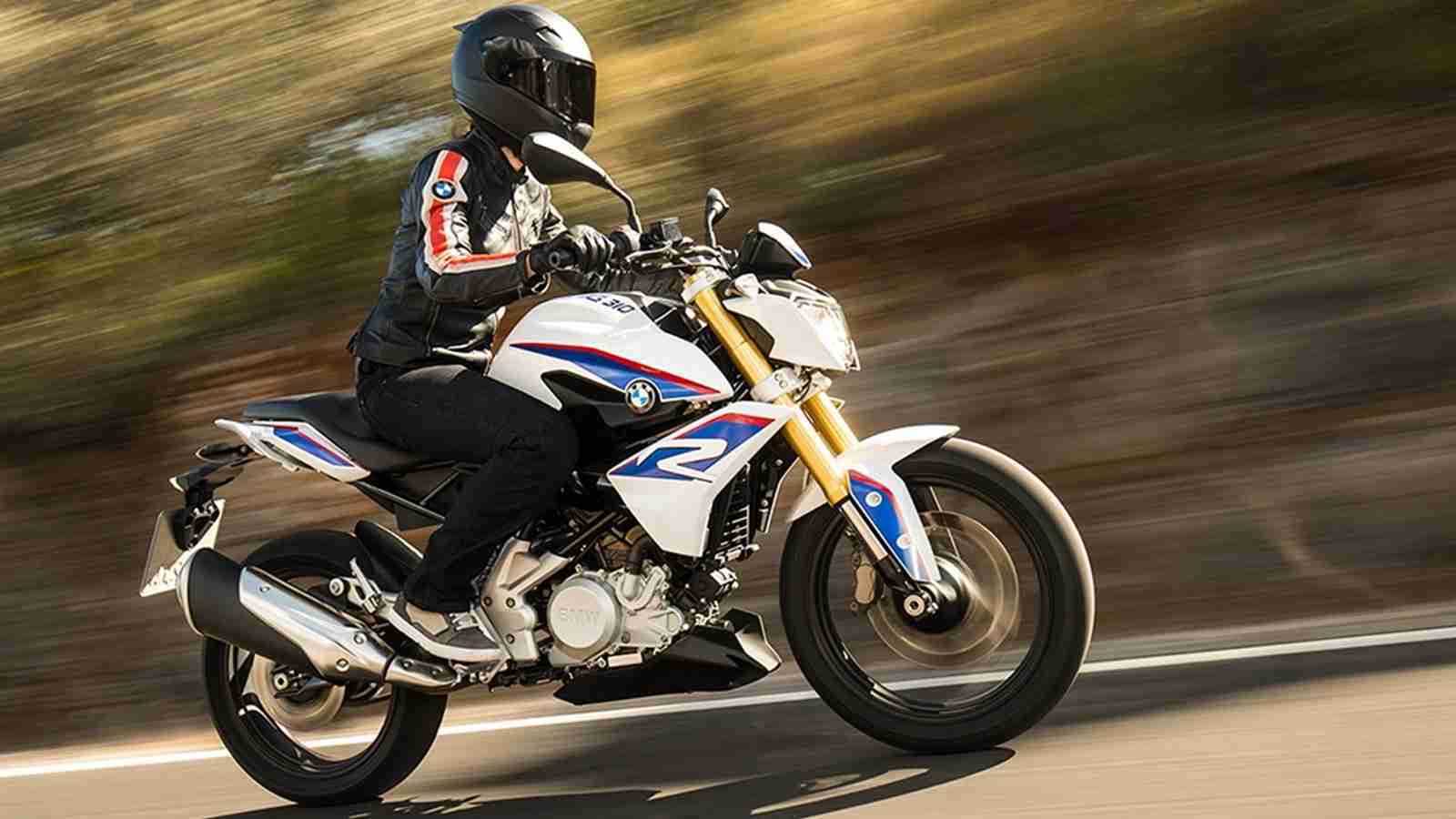 We saw the stunt bike from BMW earlier and now we finally have our first look at the 2016 BMW G310R. This BMW bike made at the TVS factory has its own cordoned off air locked area with special equipment and trained technicians that work on assembling it. BMW are keen to ensure that the BMW G310R is made with the same precision and quality at the TVS facility as it is at their own factory. We will get into more details of the TVS side of things a little later in this article, but first lets take a detailed look at this new BMW.
The 2016 BMW G310R according to BMW is a no compromise motorcycle. They have ensured to give it not just a big bike look but also technology to back it up. The 180 degree twisted and slanted backward cylinder is to ensure better efficiency and smoother flow of the fuel and air mixture. This also has resulted in a better and lower centre of gravity and has allowed for a longer swingarm. The engine also features a Diamond Like Carbon (DLC) on the rocker arm which is a feature seen on the S1000RR. The engine itself has a Nikasil coating and is a 313cc single cylinder with fuel injection. It produces 34 HP at 9500 RPM and a torque of 28 Nm at 7500 RPM. Not very inspiring numbers, but still should be plenty fun on a motorcycle that weighs just 158.5 kgs. The bore and stroke numbers of 80 mm by 62.1 mm clearly show that it is a very relaxed engine and that should have a positive effect on its life and smoothness. One particular reason for the relaxed setup is for the motorcycle to work with all sorts of fuel quality available globally, hinting that the BMW G310R will make it to multiple markets shortly.
Coming to the chassis, the 2016 BMW G310R gets a tubular steel chassis. Swingarm is made of cast aluminium and the motorcycle has a particularly low seat height of 785 mm. At the front the BMW G310R has inverted 41 mm forks that add massive appeal to the motorcycle. The rear suspension duty is done by a monoshock that has 131 mm of travel. The overall riding position is that of a street naked, high and wide handle bars that allow for easy maneuvering and relaxed riding. An interesting point to note is that the 2016 BMW G310R gets two channel ABS as standard. The ABS system is a derivative of the innovative ABS technologies that BMW have been showcasing over the last year. The front has a 4 piston calliper on a 300 mm disc while the rear has a 240 mm disc with a 2 piston calliper.
This same platform, the one that the 2016 BMW G310R is made of, will be used to develop more models. Expected types are a full on touring version and a sport touring version with a half fairing.
[youtube http://www.youtube.com/watch?v=lqmNMu0F2s4?rel=0&showinfo=0&autohide=1&autoplay=1&cc_load_policy=0&iv_load_policy=3&modestbranding=1&w=1280&h=720]
Now coming to the TVS side of things. Is this the motorcycle that we will be getting? Well, yes and no. We will be seeing pretty much the same engine and possibly the same chassis but expect the TVS version of this to look different. It might be further toned down and could lose the ABS and inverted forks to keep the costs down. With the unveiling of the 2016 BMW G310R we can be sure that it would not be long now before we hear from TVS on what its offering for India is. Lets hope just the badge changes and we get pretty much the same motorcycle here.