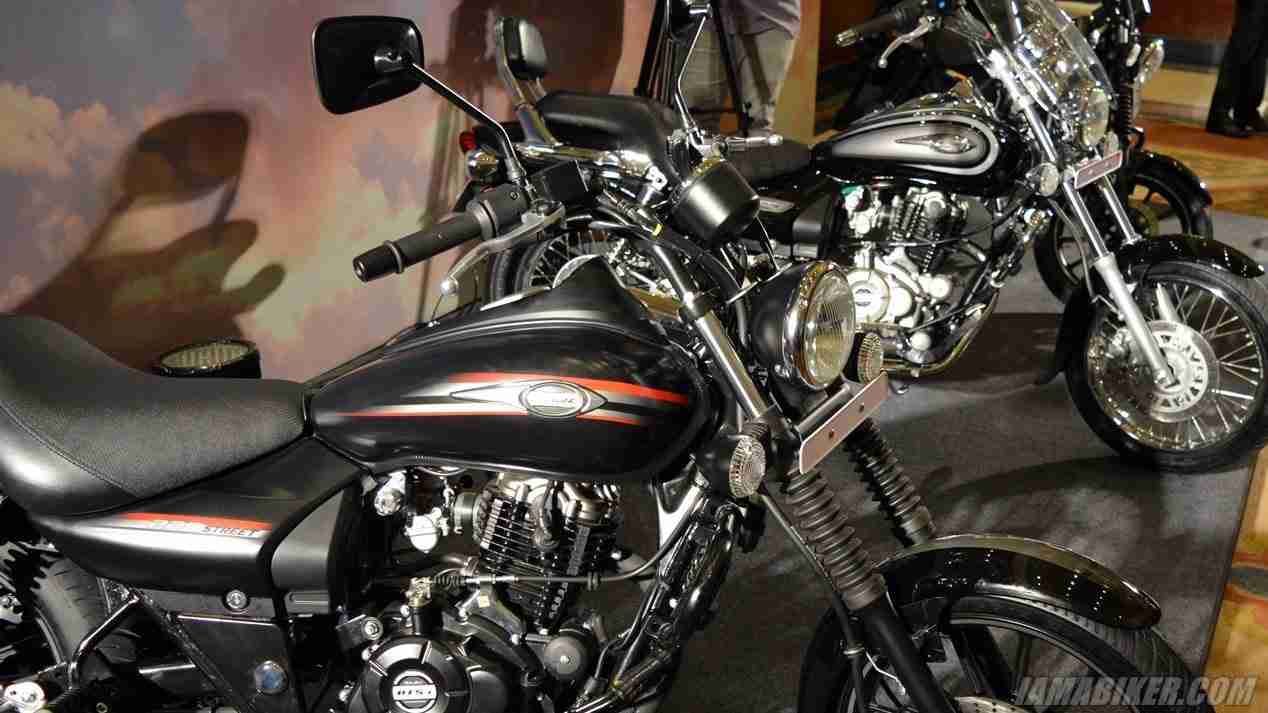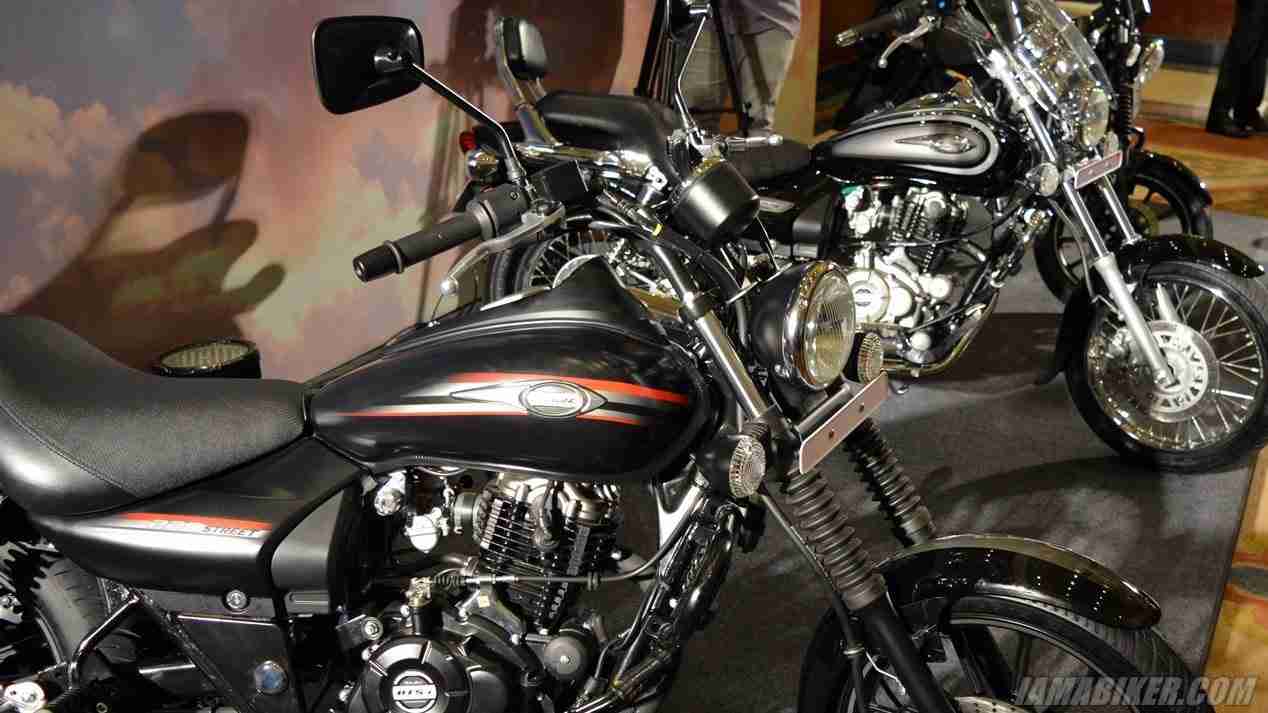 About time we say. The new Bajaj Avenger range has just been launched and while a lot of things remain the same, we still have a new generation of Avengers that will be available immediately. The new Bajaj Avenger range has two new versions namely Street and Cruise. While the Avenger Cruise will get the 220 cc engine that has been doing duty for a good many years now, the Avenger Street will be available in two versions. One with same 220 cc engine and a totally new Avenger 150 Street, with a 150 cc engine. The new Bajaj Avenger prices were announced at INR 84,000/- for the 220 Cruise and Street and INR 75,000/- for the 150 Street. All prices are ex-showroom Delhi.
[youtube http://www.youtube.com/watch?v=lsJ-xuUT_2U?rel=0&showinfo=0&autohide=1&autoplay=1&cc_load_policy=0&iv_load_policy=3&modestbranding=1]
The 220 cc engine on the new Bajaj Avenger Cruise and Street produces 19 Ps of power and 17.5 Nm of torque. While the 150 cc engine on the Avenger 150 Street produces 14.5 Ps of power and 12.5 Nm of torque. Now coming to the most important question. What is the difference between the Avenger Cruise and the Avenger Street? Well, in a simple sentence, one is all black and the other is all chrome. But let's not stop there.
The new Bajaj Avenger 220 Cruise is all about chrome. It focuses on keeping in touch with the classic feel and style of cruising and that's where all the chrome comes in. It is also pillion friendly with a padded back rest. Bajaj also offers an additional windshield as an optional extra to keep the wind blasts at bay.
The new Bajaj Avenger 220 / 150 Street is all about style more in tune with the current generation. With an all black theme and alloy wheels, the Avenger Street range will surely appeal to a lot of the youth. The Street versions also get a different handlebar with focus on easier in city maneuverability.
Our take?
Well, we really expected the new Avengers to get a bigger engine. But the rev happy new engine line that Bajaj has, would never really suit a cruiser. That would probably never happen. And Bajaj developing an all new bigger engine just for the Avenger is an even more remote possibility. So all we are left with is what we have now. The new Bajaj Avenger 220 Cruise looks the part and for some reason visually is much bigger than the Street version. However we suspect it will be the Street versions that will sell more. The Avengers are now here and while we wait for Bajaj to give us the bikes for a detailed review, why don't you guys tell us what you think about the new Bajaj Avenger range.
New Bajaj Avenger images