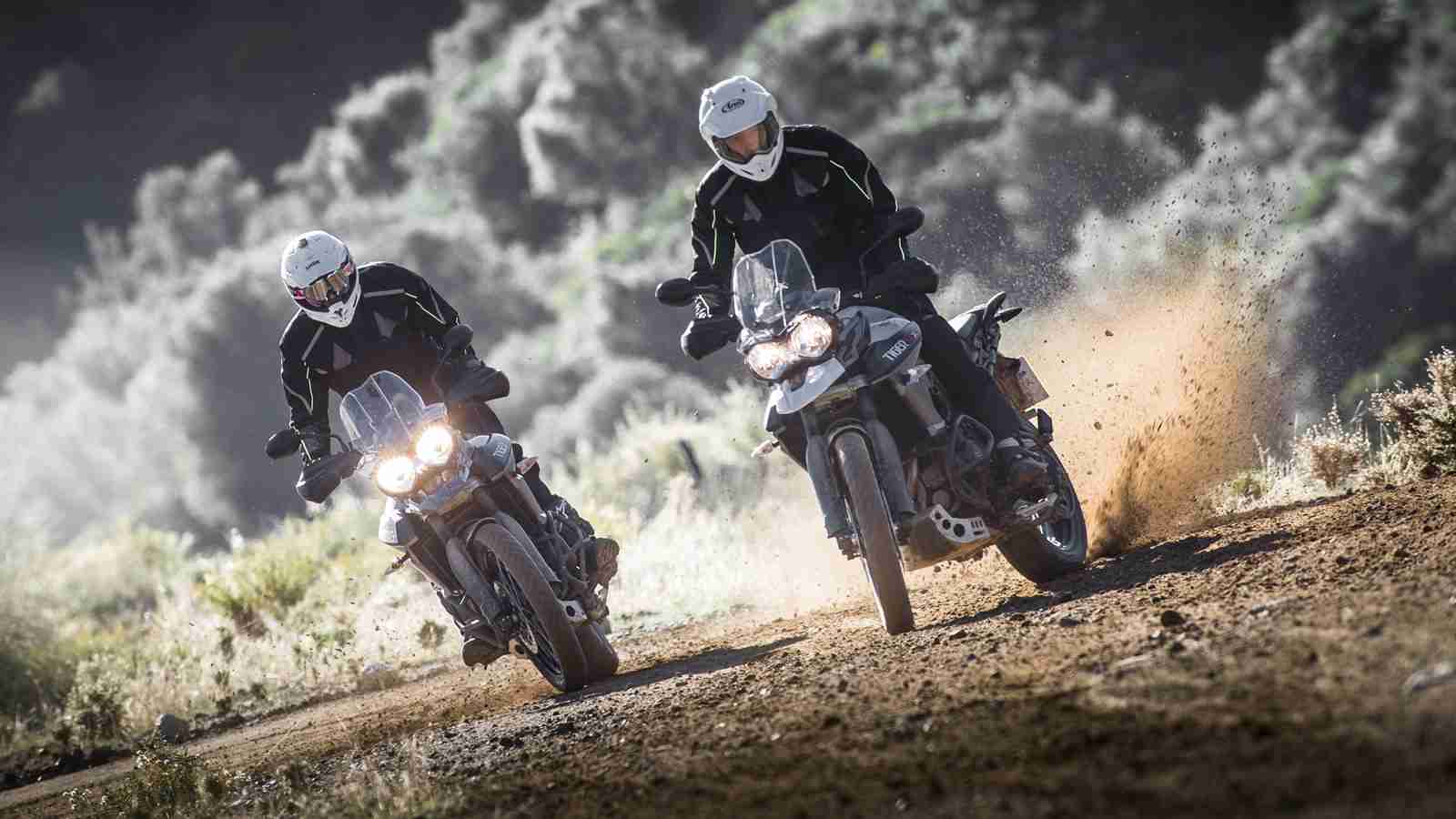 Triumph Motorcycles India are all set to update their motorcycle portfolio for India on March 12th. In just a couple of days from now Triumph Motorcycles will be launching the 2015 Triumph Tiger 800 XCx and the 2015 Triumph Tiger 800 XRx in India along with the updated 2015 Tiger 800 XC. We earlier only had the Triumph Tiger XC available here along with the bigger Tiger Explorer XC. The launch comes hot on the heels of unveiling and displaying both the 'x' versions of the motorcycles at the recently concluded India Bike Week. The simplest way to differentiate the XC/XCx and the XRx is that the XRx versions come with the cast wheels while the XR and the XRx comes with spoke wheels.
So what is new for 2015 on these Tigers from Triumph? The engine remains the same and produces 94 HP at 9250 RPM and 79 Nm of torque at 7850 RPM, but the entire Tiger 800 range gets a ride by wire throttle system which has enabled Triumph to fine tune the power delivery and increase the efficiency by as much as a claimed 17%. The XCx and the XRx versions get a lot of additions. The XCx being more offroad oriented gets engine protection bars and an aluminium sump guard as uniques while the XRx version gets better rider + pillion seats and adjustable windscreen as uniques. Both the 'x' versions comes standard with a centre stand, hand guard, advanced trip counter, cruise control, auto cancel indicators and an additional 12V power socket. The 'x' versions also get 3 riding modes of which one is user programmable, 4 throttle maps and of course ABS and Traction control that work together with the above modes.
Now it is not yet sure whether the 2015 Tiger 800 XR version will be launched as well, but it sure looks like it will be as the the XRx version is definitely on the cards. On the pricing of these Triumphs, lets not speculate and just wait the couple days that we have to and get the exact numbers. More updates on launch day, the 12th.