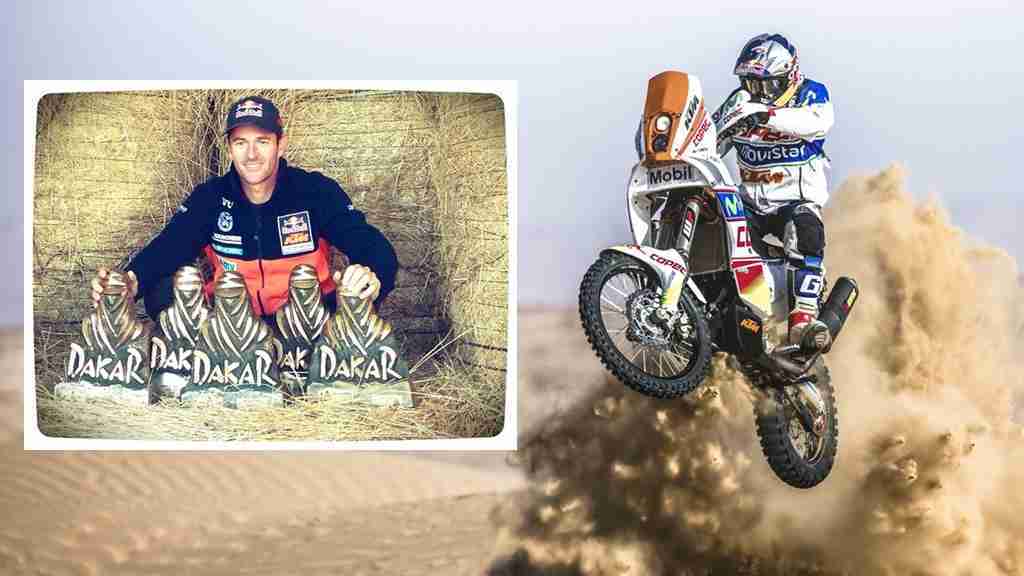 It is a strange and shocking news. With the hype and energy for the 2016 Dakar Rally already starting to build up, it comes as an absolute blow to hear that Marc Coma, the five time Dakar Rally champion would not be in the race from next year. Announcing on his Facebook page, the Dakar legend who has participated in 12 iterations of the race, goes on to say that he will no longer be a racing participant at the rally, instead from now on will use his vast experience to do justice in keeping the sport alive and safe. He will be working with the equally legendary Etienne Lavigne as the new Sporting Director of the Dakar Rally.
Speaking about his new responsibility, Marc Coma said that he saw this as an opportunity to give back to the sport all that it has given him. He goes on to say that, such a position is a dream of a different sort from that of winning the Dakar. A dream that enables him to be with sport and contribute to the sport in ways he could have never before. He has already started his work and is currently doing a recce of the entire 2016 Dakar route. His aim is to keep the rally as adventurous as possible while striking a balance between safety and spectator pleasure.
For sure, the man will be missed, but 12 years is a long time in the world of the Dakar. As age catches up, body and mind start to run at different speeds and like they say it's better to quit while you are ahead. We wish the Dakar legend all the best and look forward to see him in his new role setting the platform for future rallies.