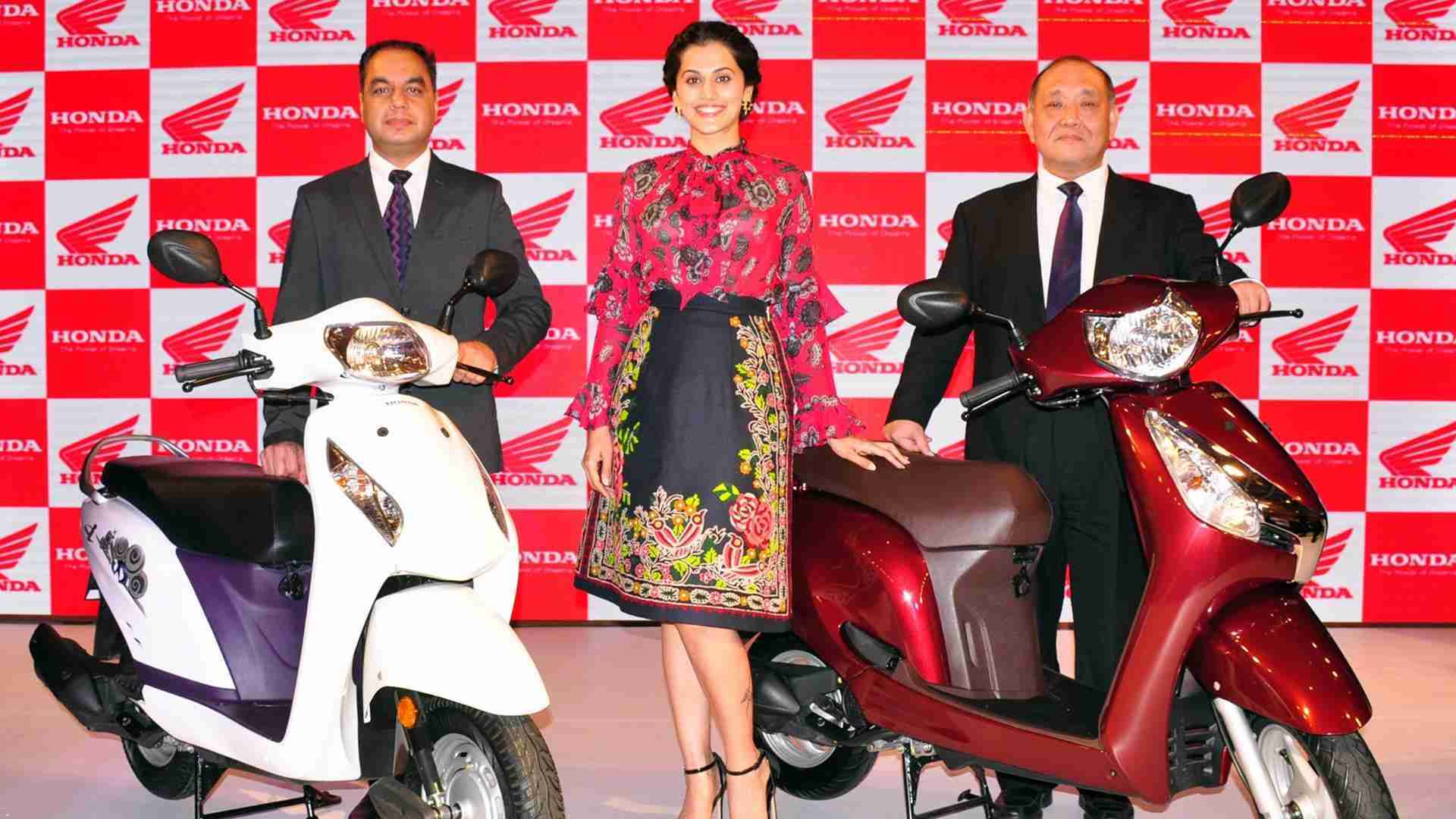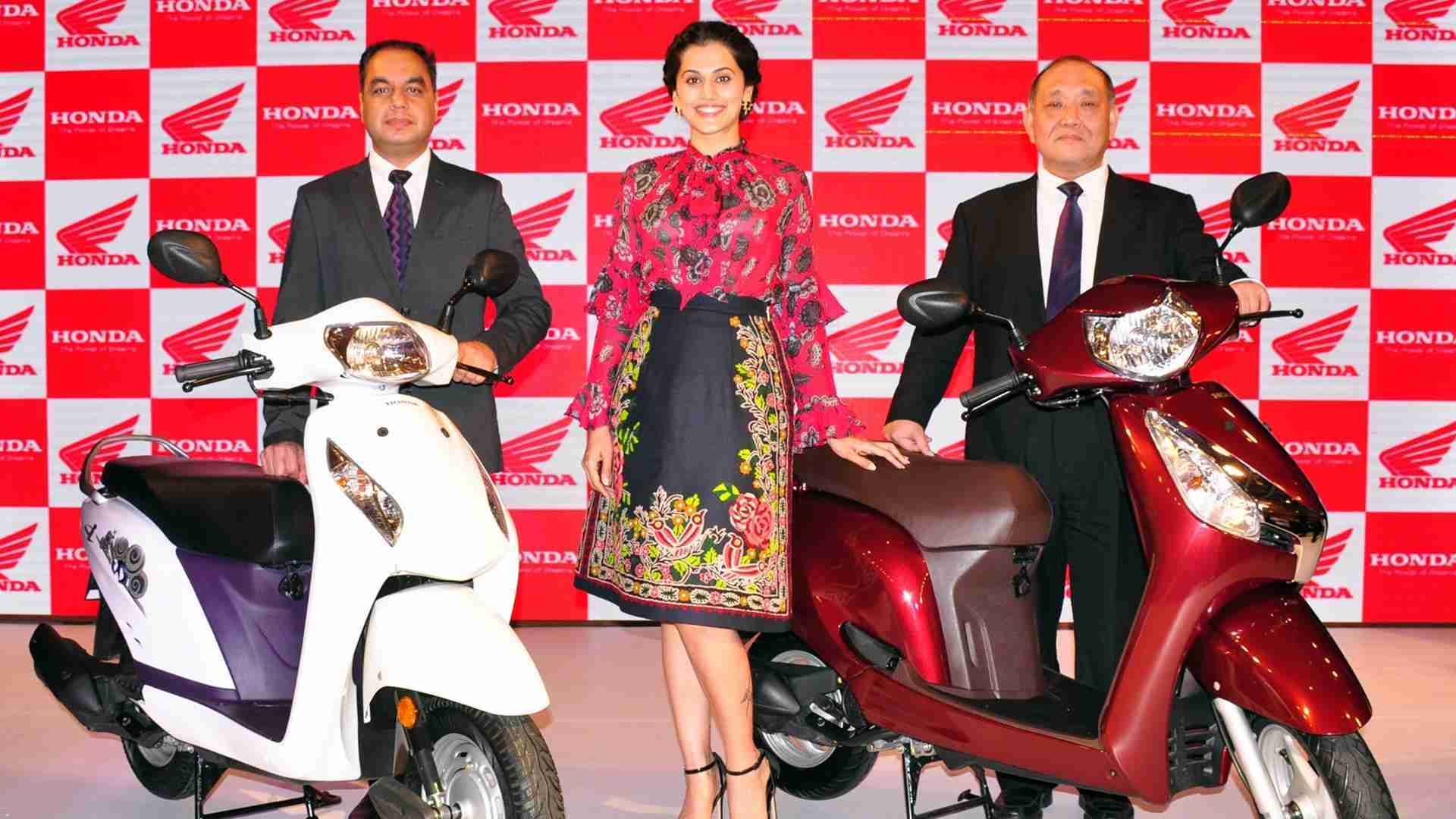 Honda scooters are immensely popular in India and to continue this market domination, Honda has announced 2015 versions of the Activa i and the Aviator. The 2015 versions are basically updates in colour options and mechanically they remain the same. With the launch of the updated Aviator and Activa i, Honda has now completed 8 launches this year. Honda also used the launch event to announce their new brand ambassador for the Activa i scooter range. Actress Taapsee Pannu who is a popular face across India will now be associated with the brand. Speaking on the launch occasion of the Honda scooters, Mr. Keita Muramatsu – President & CEO HMSI said that currently India is the second largest market for Honda. One in every four Honda two wheelers sold across the globe is from India. Currently Honda is targeting India to be its biggest market in the next few years. He also took the opportunity to say that their new factory in Gujarat will be the worlds biggest scooter only factory and the same will be active by 2016.
Also present at the Honda scooters launch event was Mr. Yadvinder Singh Guleria, Senior VP – Sales & Marketing, HMSI. He was keen to point out that a great chunk of the Honda scooters are bought by the women folk and that adds up to about 75,000 new female customers every month.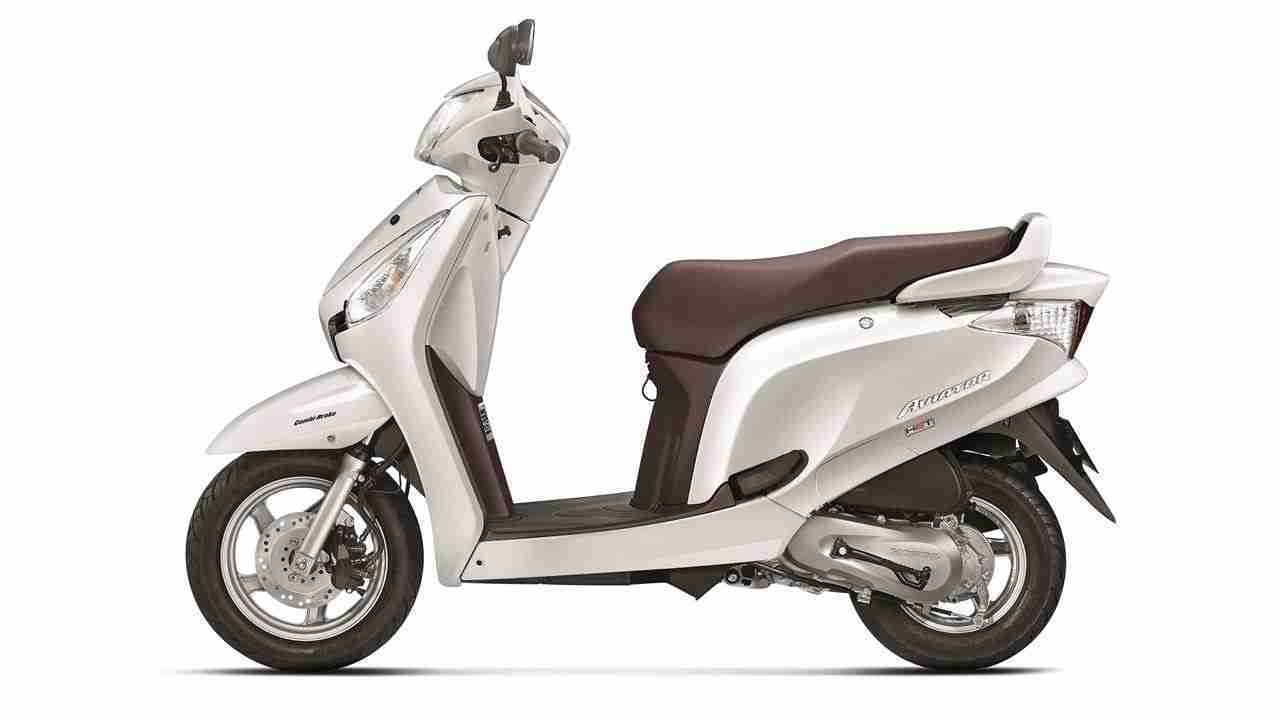 The 2015 version of the Honda Aviator comes in four colour options, namely Rebel Red Metallic, Pearl Sunbeam White, Pearl Ingenious Black and the new Silver Strand Metallic. Highlights of the Aviator scooter are the alloy wheels, strong muscular look and the optional disc brake. The new 2015 Honda Aviator has been priced at Rs.50,863/- for the standard version and Rs.56,209/- for the deluxe version. Both prices ex-showroom Delhi.
The 2015 version of the Honda Activa i also comes in two variants. The standard version gets four colour options namely Black, Pearl Amazing White, Autumn Beige Metallic and the Alpha Red Metallic. The standard version with the basic colour options targets both male and female riders. The deluxe version comes in two colour options which have floral design graphics, colour options are Pearl Amazing White and Orchid Purple Metallic. Highlights of the Activa i remains its compact shape and that it weighs less. Prices are Rs.46,213/- for the standard version and Rs.46,703/- for the deluxe version. Both prices ex-showroom Delhi.