Honda CB Unicorn 160 CBS review
Overview
Make: Honda
Model: CB Unicorn 160
Cubic Capacity: 162.71 CC
Horse Power: 14.5 HP
Top Speed: 116 kmph
Mileage: 45 kmpl
Bangalore on-road Price: Rs. 93,294/- (CBS model)
Pros
Good initial torque – easy to ride in city
Good build quality
Looks good – especially tail light
Good brakes
Honda is leaving no stone unturned in its hunt to be the number one player in the Indian two wheeler market. The good old work horse, the Unicorn, has been doing duty for many a year now and with the 150 cc segment really going the sporty way in the recent years, it definitely was time that Honda gave the Unicorn a refresher. Out came the CB Unicorn 160 CBS a much needed update to the Unicorn. The engine capacity has been bumped up a little, there is a distinct change in style and features and the CB unicorn 160 CBS is essentially a new bike. But interestingly Honda did not choose to go the way Yamaha and Suzuki did with the FZ V2.0 and the Gixxer. Instead of making a totally youth centric motorcycle, Honda have placed the CB Unicorn 160 CBS as an 'best of both worlds' option. A motorcycle that is serious as well as fun. Lets not come to the verdict right here and instead dwell into the details of this new CB Unicorn 160 CBS from Honda.
Engine and Performance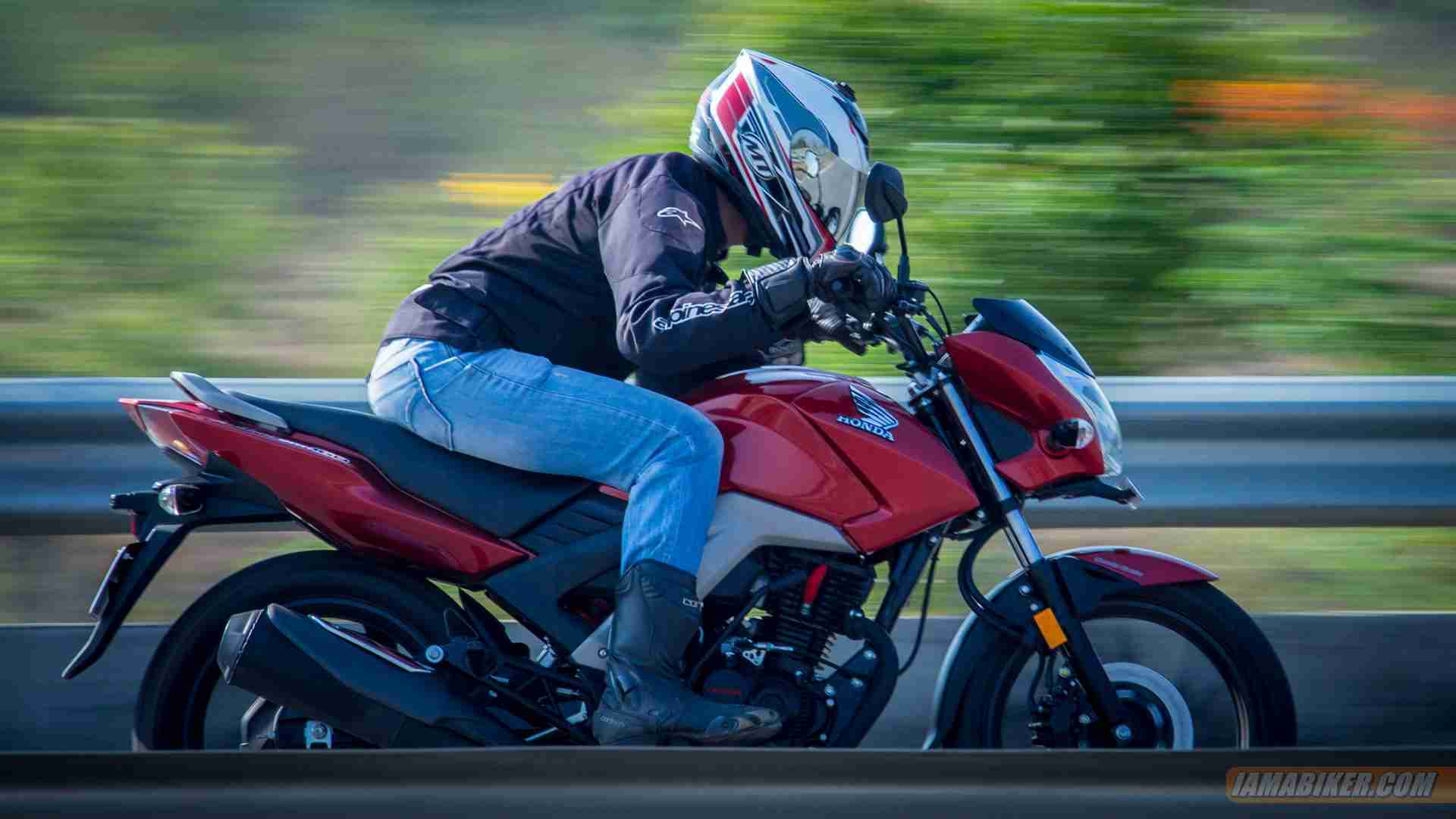 There is something really beautiful about this reworked engine on the new CB Unicorn 160 CBS. Being a city bike Honda has ensured the new CB Unicorn 160 CBS is quick off the line. The 14.6 Nm of bottom end torque coming in at 6,000 RPM just makes it your new best friend in slow moving traffic. Even with a pillion the CB Unicorn 160 CBS is easy and quick off the line while maintaining its refined and smooth feel. The peppy engine is definitely the highlight of this bike, jumpy and fun. But all that fun low end has come at the sacrifice of top end grunt. The CB Unicorn 160 CBS despatches 0 – 60 kmph in just about 6 seconds, but from then on it kinda slows down. 100 kmph almost takes 20 seconds and the top speed we saw on the speedo after three trials was 116 kmph. This bike is not meant for top speeds but for super comfortable city riding and that's exactly where it excels. Even after prolonged slow moving bumper to bumper traffic the engine was still happy to keep going. Honda says that it has made the piston and bore smoother for lower frictional losses, which basically is the HET (Honda Eco technology) that we hear so much about. What this essentially means is better fuel efficiency. The Honda CB unicorn 160 CBS returned an in city mileage of 47 kmpl and thats pretty good for an engine of this capacity.
[youtube http://www.youtube.com/watch?v=2NJp-wp59Bo?rel=0&showinfo=0&wmode=transparent]
Look and Feel and Build Quality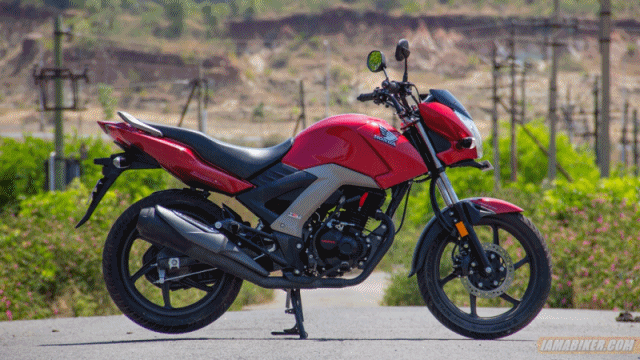 Looks wise the Honda CB Unicorn 160 CBS is not exactly exciting, but at the same time it has a premium and serious mood, a no nonsense look. No unwanted curves and lines, no complicated design thoughts just a streamlined approach from front to back, quite sleek. Mind you the CB Unicorn 160 CBS is not a small bike like its competition. It has a very good presence and quality feel. The 'H' shaped LED tail light is quite the attention grabber. The chubby exhaust and the entire bottom half of the bike get the all black treatment and looks good. We must mention how well Honda have integrated the saree guard onto the Honda CB Unicorn 160 CBS, it gels very well with the bike and does not look like an after thought. The build quality is typical Honda, excellent fit and finish everywhere. All panels are lined up properly, no lazy engineering and everything is top notch. The CB Unicorn 160 comes in three colours options, Pearl Igneous Black, Imperial Red Metallic and Geny Gray Metallic.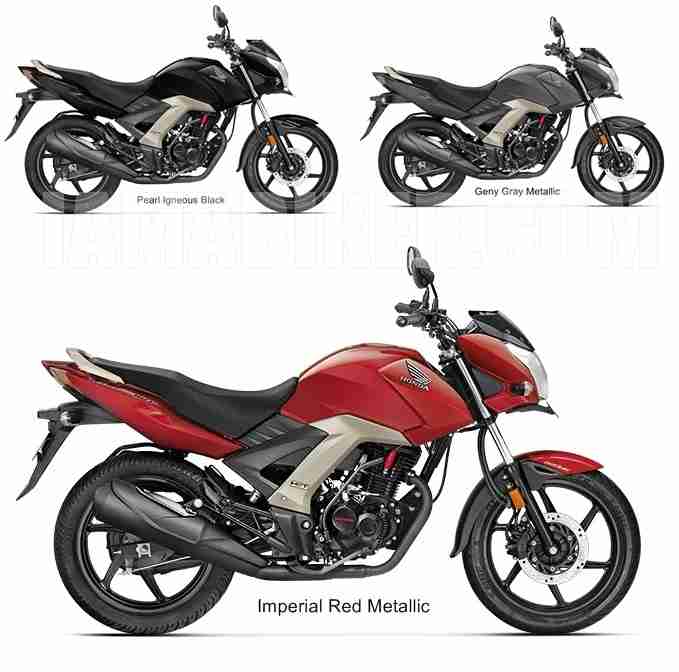 Handling and Braking
The Honda CB Unicorn 160 CBS weighs 135 kgs and is a light bike, quite surprising as it looks big. It is quite nimble and has a very short turning radius, very helpful in city riding. It is stable and planted while riding and you feel confident and in control at all times. The relaxed handlebar position also help in easy maneuvering. Suspensions are quite good, typically these days most bikes come with a firm rear suspension to enhance handling. Honda have managed to find that sweet spot, the rear mono shock soaks up bumps quite well and makes it quite a comfortable ride. Coming to the brakes, we tested out the CBS version. CBS stands for Combined Braking System. Basically what that does is, when you apply the rear brake, the CBS system applies a bit of the front brake as well to ensure proper braking. Now is it really needed? Because a whole lot of the braking is done by the front and actually if the system was in the opposite direction as in, a bit of the rear is applied when you apply the front makes a bit more sense on a bike (Honda's big bikes with CBS work in this fashion). On a scooter, yes, it made sense. But at the same time CBS or not the brakes on the Honda CB Unicorn 160 are good. The 240 mm front disc really gets the job done and combine that with the rear drums and things come to a halt pretty quick. But we really hoped to see a rear disc.
Key features & VFM
There are a lot of things that we need to mention about the Honda CB Unicorn 160 CBS. First of course is the CBS, we already told you what that is. Then comes well integrated saree guard, just shows attention to detail. The next highlight is the all digital speedometer, it even shows the time, but what we really like about it is that fact that even in bright sunny daylight we could read it clearly. The seat is quite big and comfortable for both rider and pillion. The only complaint we have with the Honda CB Unicorn 160 CBS is that Honda seem to have compromised on the switch gear. It stands out as the only eye sore on the bike and a city bike not having an engine kill switch is just weird. On the value for money side of things, the standard version without the CBS comes much cheaper than other bikes in this segment and the CBS version comes in at almost the same price as competition. Very intuitive pricing by Honda indeed.
Final Verdict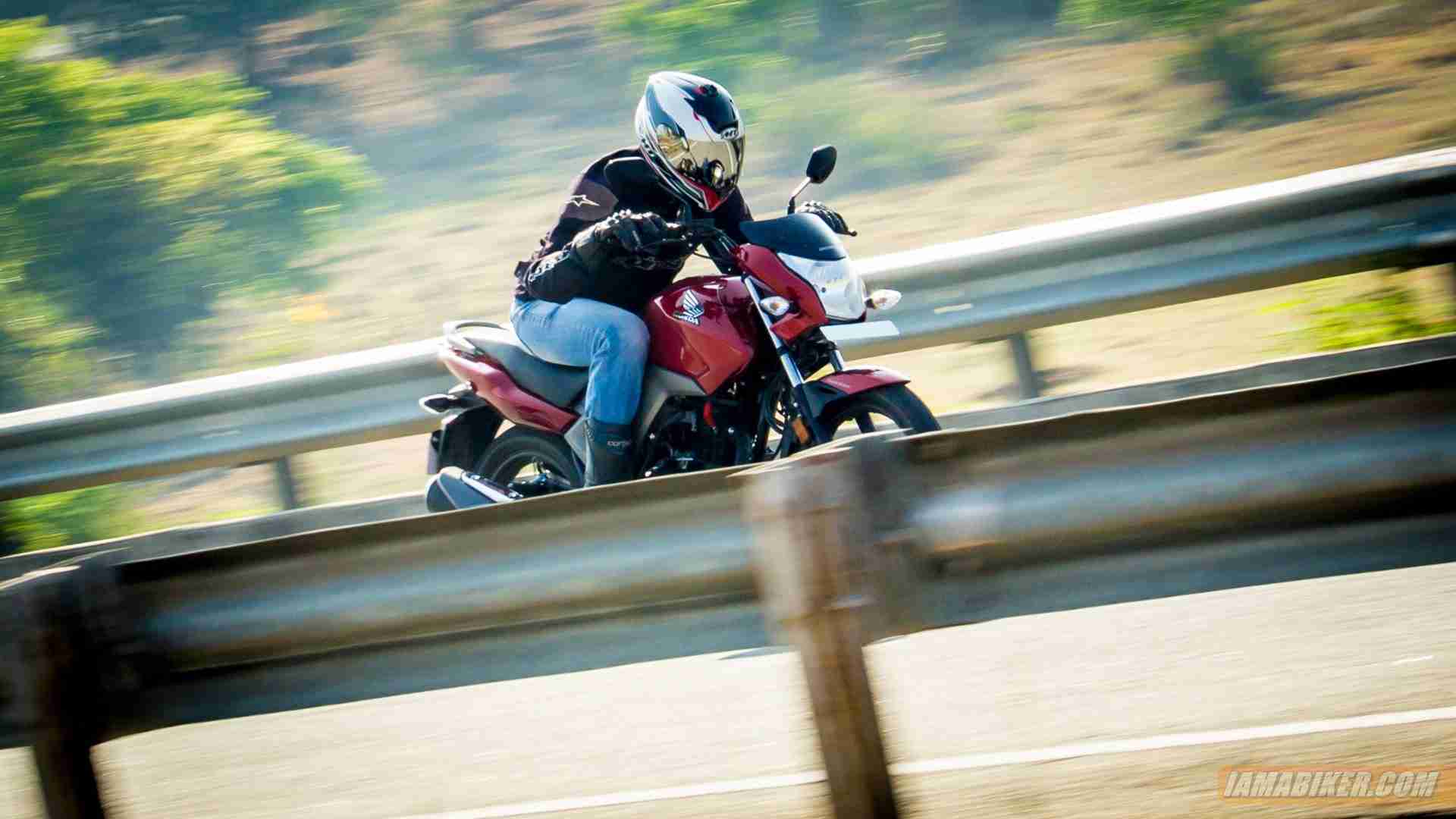 As you can see, Honda has made quite a beautiful machine out of the CB Unicorn 160 CBS. It has been priced right and has a more premium than sporty feel to it. It is a serious work horse and for sure will do reliable daily duty for many years to come. We really were quite surprised by the jumpy and fun low end, a very good city bike indeed. The engine kill switch would have just made it perfect.
Specifications Sheet
ENGINE
| | |
| --- | --- |
| Design | 4 Stroke, Single cylinder, Air Cooled |
| Bore * Stroke | 57.3 mm x 63 mm |
| Cubic Capacity | 162.71 cc |
| Torque | 14.61 Nm @ 6000 RPM |
| Power | 14.5 HP @ 8000 RPM |
| Fuel delivery | Carb |
| Starting aid | Electric and Kick |
| Transmission | 5 Speed, MT |
CHASSIS
| | |
| --- | --- |
| Frame | Diamond |
| Front Suspension | Telescopic |
| Rear Shock absorber | Adjustable Mono Suspension |
| Brake system Front | 2 piston calliper with 240 mm disc |
| Brake system Rear | 130 mm Drum |
| Front tyre | 80/100 -17-Tubeless |
| Rear tyre | 110/80 -17-Tubeless |
| Fuel tank capacity | 12 L |
| Headlight | 12V 35W/35W |
| Battery | 12V 4 Ah |
| Wheelbase | 1,324 mm |
| Seat height | – na – |
| Ground clearance | 150 mm |
| Kerb Weight | 135 kg |
| Colour options | 3 – Pearl Igneous Black/ Imperial Red Metallic/ Geny Gray Metallic |
Honda CB Unicorn 160 CBS detailed part by part images
Test Riders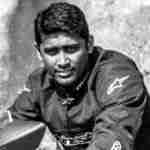 Sudeep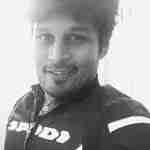 Avin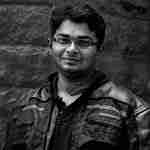 Nijish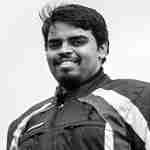 Pavan