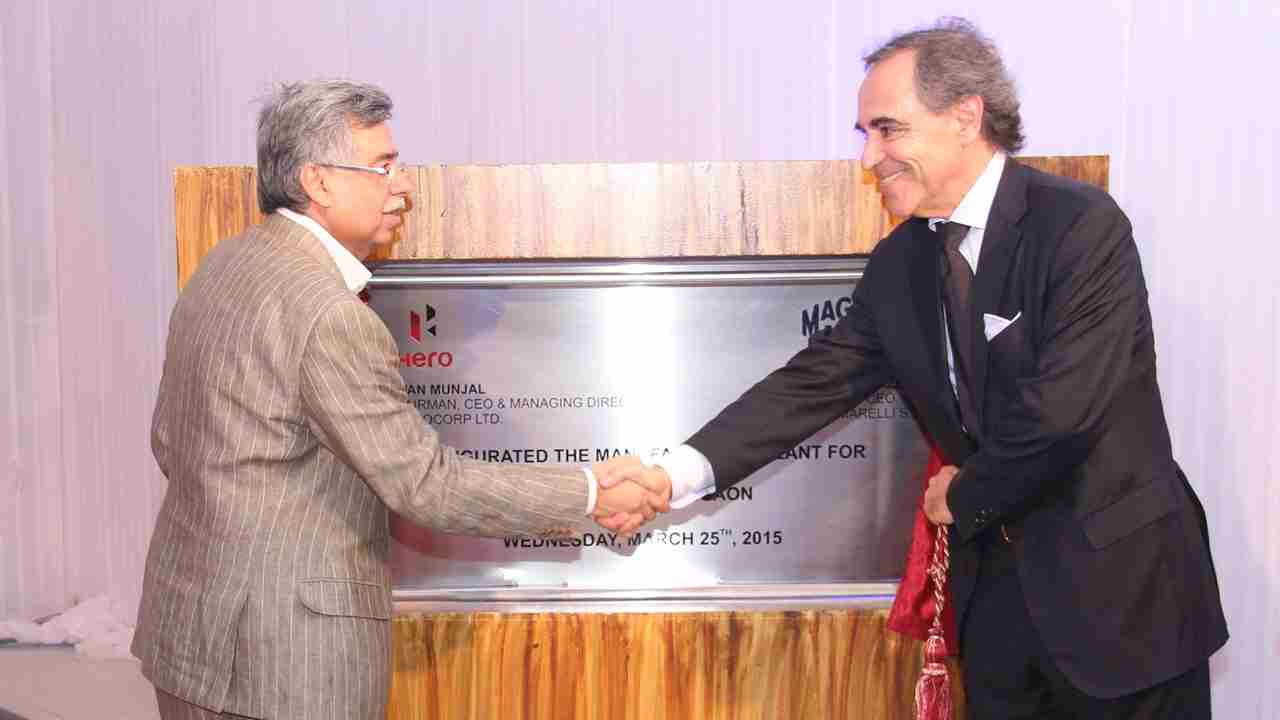 The news of Hero Motocorp and Magneti Marelli joining hands rocked the motoring world back in December 2013. Just about a year later both companies today inaugurated their first Production and Development Centre located at Manesar, Haryana. This development centre will double up as both an advanced R&D centre as well as a manufacturing hub for the co-developed products. The primary agenda on the development centre is to develop world class fuelling systems that will do duty on Hero motorcycles and scooters. This will make Hero Motorcorp the only Indian manufacturer to have its own fuel injection system product line. With 60% stake, Hero Motocorp is the primary stakeholder in this joint venture with Magneti Marelli holding the remaining 40%. This joint venture will be Hero Motocorp's second big step to being self sufficient after its split from Honda. The first being that of buying into Eric Buell Racing who are actively participating in developing engines for future Hero motorcycles and scooters.
The inauguration ceremony saw Mr. Pawan Munjal, Managing Director & CEO, Hero MotoCorp Ltd. along with Mr. Eugenio Razelli, CEO, Magneti Marelli doing the honours. They were joined by top research heads of both companies and other highly placed company officials. Adding to the fuel delivery systems, the new development centre will also design, develop and manufacture Immobilisers, traction and slip control systems, multimap engine power management systems, flexi fuel and multi fuel management devices and many more that could be deemed necessary.
For those of you who do not know about Magneti Marelli, it is a well established company that has operations in 19 countries and provides several manufacturers around the world with Electronic Systems, Lighting, Motor Control, Suspension Systems and Shock Absorbers, Exhaust Systems, Aftermarket Parts & Services, Plastic Components and Modules, and Motorsport support. In fact they are the company that provide the ECU's for the MotoGP machines.