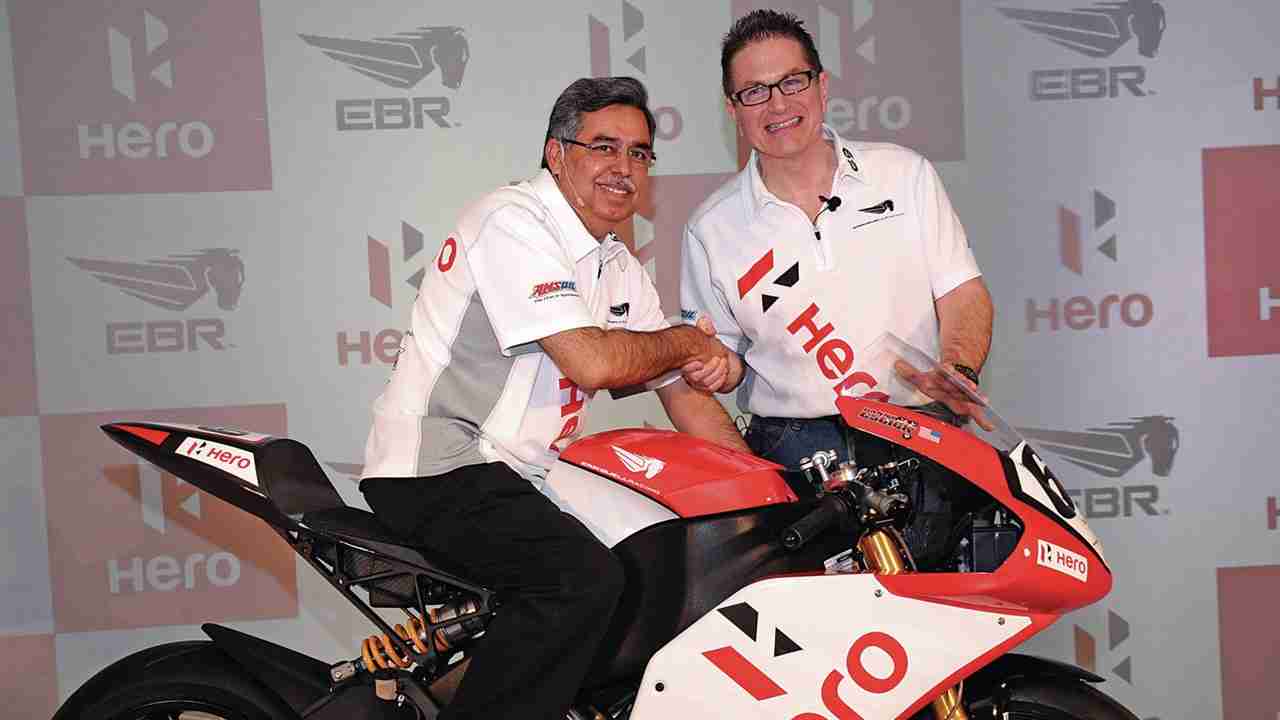 It's never a good day when a motorcycle manufacturer has to shut down. We all thought EBR had figured out how to make it work. With the introduction of the road models last year they surely looked to be on the right path forward. When we first reported the news on the EBR sale, there was not an official word from the company but now, the man himself, Mr Erik Buell has issued a statement on the EBR Facebook Fan page which at this point is as official as it will get. The company website has been shut down and the WSBK team has pulled out from the championship. There are still a lot of things that statement has not clarified but for now looks like this is all that we will get until things are sorted out at the EBR camp. With the company now up for receivership, which by itself is a complicated process, there is a good chance to see the company end up in good hands and back in action. The receivership process enables an entity to take the company as a whole along with its debt and everything else and revive it. If there are no interested parties who wants the full company, then it could go under the hammer with individual assets and brand names and other attached items of value going up for sale individually or in groups. Top on the list of companies that could take up EBR as a whole is our very own Hero Motocorp that already owns 49.2% of EBR. With the close work that both the companies already do, it would make a lot of sense for Hero Motocorp to do this. The process is a long one and could take upwards of a year to settle. We will keep you posted on the same. The official statement from Erik Buell below.
Erik Buell's official statement on EBR
"Thank you for the supportive posts, texts, and emails since the announcement that EBR has ceased operations. This is a difficult time, and your comments mean a great deal to me personally and also to the EBR team that has done such amazing work over the past few, intense years. No doubt, it was an incredible ride, feeling like the longest qualifying lap ever. And, then, just when we knew we were about to set an all-time record, we tossed it in the last corner. Keeping with racing analogies, now we need to get back on the track and look ahead remembering all the things we were doing right around so many turns.
Unfortunately, in the end, we tried to do too much with too little funding, but it doesn't diminish the accomplishments. We introduced the world class American super bikes of 1190RS, 1190RX and 1190SX, while at the same time doing revolutionary work for Hero on the HX250R, Leap, SimplEcity, iON, RnT and many others, plus concepts never publicly seen. It was great EBR innovation and design, and introduced new technology to Hero and its suppliers to provide a real kick start for them. But in the end all of this simply overwhelmed us, and for that we are sorry and saddened.
I want you to know that looking ahead my focus is 100% on helping the receiver best maximize the value from EBR to benefit all, and I will make every possible effort to get the new organization to where it can support the dealers and customers first, and then help find investment to get back to full throttle. Thank you for your support, it means a great deal. Please stay tuned – I cannot predict the future, but always believe the best is yet to come."