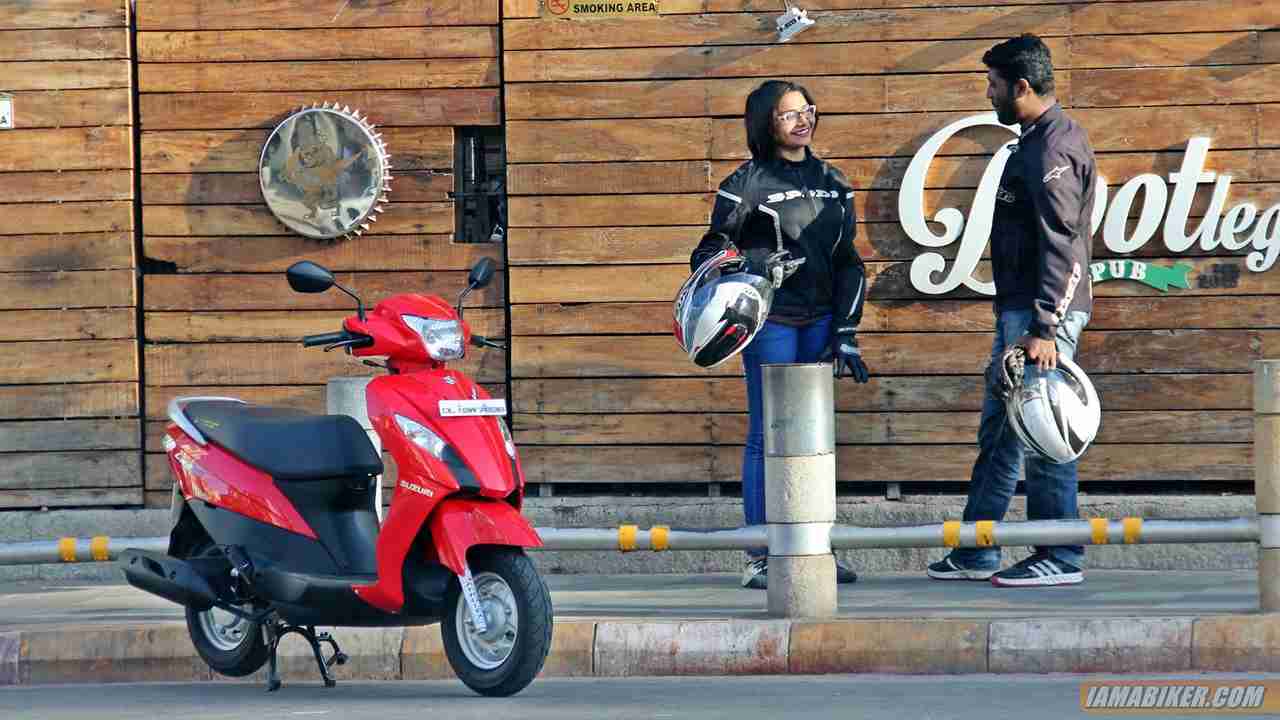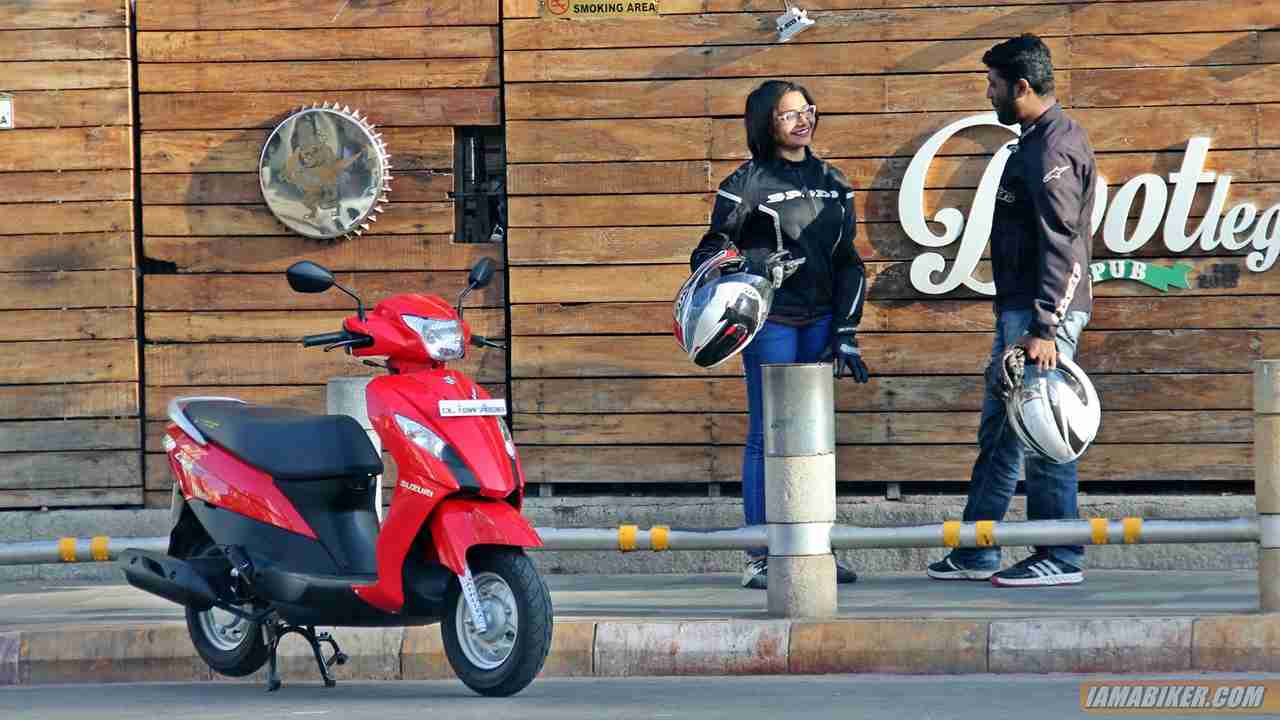 We recently did an article on the current best scooter in India and while that answered a lot of your questions, it raised some more. The most predominant and common question that kept coming back to us was, what was the best scooter for women in India. Now, in order to make this article as comprehensive as possible we went out and asked what exactly women wanted from a scooter. Unsurprisingly, 9 out of 10 women wanted their scooters to be light and easy to handle and this was followed by emphasis on looks. Apart from that, the usual questions on maintenance, mileage, features and colour options followed. Now if you have read our main article on the current best scooter in India, then you will know by now, that in the scooter segment apart from the premium range of the Vespa, almost all have the same regular maintenance cost. Build quality of all except that of the Mahindra are good and reliable. So the quest to determine the best scooter for women leaves us with one main question to answer, which are the lightest scooters. So first lets list out the top 10 lightest scooters in India and then break down the details. We have kept the cut off weight at below 105 kgs.
TVS Scooty Zest 110 – 98.5 kg
TVS Scooty Streak – 96 kg
TVS Scooty Pep+ – 95 kg
Suzuki Let's – 98 kg
Hero Pleasure – 101 kg
Yamaha Alpha – 104 kg
Yamaha Ray – 104 kg
Yamaha Ray Z – 104 kg
Yamaha Fascino – 103 kg
Honda Activa i – 103 kgs
Now that we know the lightest scooters, let's pick our favourites. The most stylish scooters on the list here are the Yamaha Fascino and the TVS Scooty Zest. Both these are quite fresh in their design and best for those looking for a scooter that compliments their sense of style. The easiest and the lightest scooters are the Scooty Streak and Pep+, nothing comes close to these in terms of weight. Almost too easy to handle and probably the only drawback seems to be that it is almost too tiny and really is not a two person machine. And for those who just want a no nonsense scooter that looks decent, handles easy, is light and will be a proper work horse, then all you need to look at are the Yamaha Ray / Ray Z, Activa i, Hero Pleasure and the Suzuki Let's. All five of these are very similar in their ease of usage. The Suzuki Let's has an advantage in terms of weight. The Yamaha Ray and Ray Z has an advantage in terms of ride quality and the Activa i and Hero Pleasure has the proven track record. Build quality wise all are pretty much at the same good level. Put all these five scooters side by side and if you have to choose one, just pick what appeals to you, because you cannot go wrong with any of them.
So in short if style is an important factor on your list then – Yamaha Fascino or TVS Zest.
For an ultra light scooter mainly for single use – TVS Scooty Streak or Pep+
And work horses that are a blend of all – Yamaha Ray / Ray Z / Suzuki Let's / Activa i / Hero Pleasure.
And of course we will keep this post updated and add new launches to it as and when it happens.
Last updated on 03/07/2015.
---
For latest news in your mail box click HERE to subscribe to our daily newsletter!
or
Click HERE to Download our APP for all the action right on your mobile device!