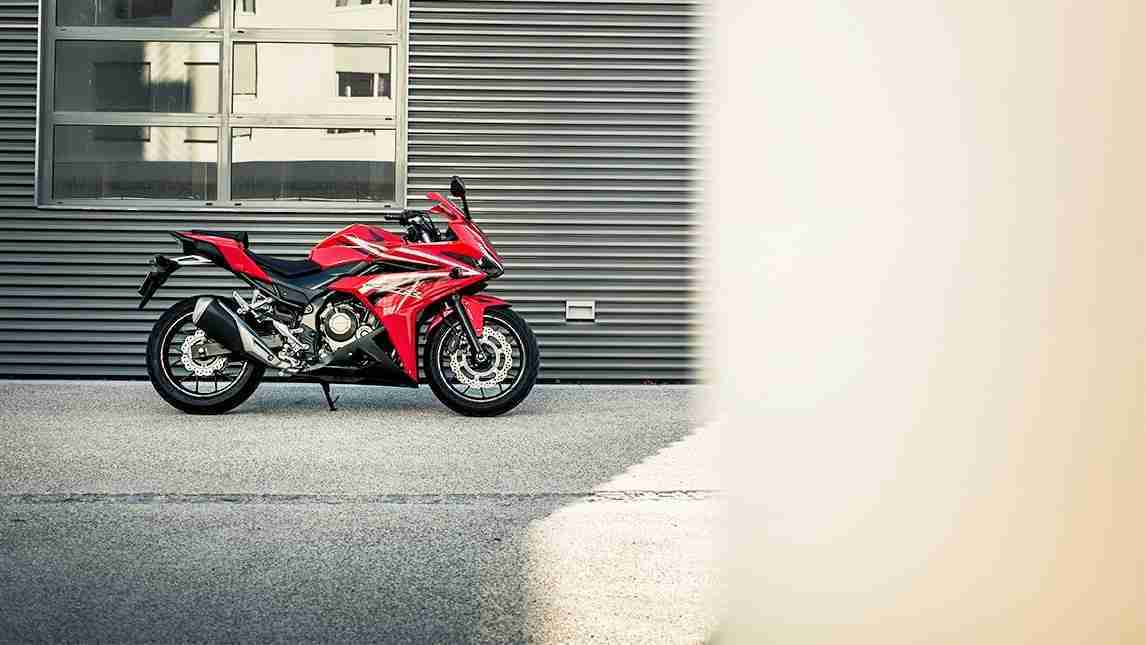 The teaser photo came in last week and the Japanese company today has unveiled the 2016 Honda CBR500R. The Honda CBR500R was primarily made to target the A2 European license category. Placed at the pivotal 47 HP mark, the CBR500R is accessible to a lot of riders looking for an easy to ride, yet fun motorcycle. The CBR500R with its siblings the CB500F and the CB500X surely grabbed the attention of the world and especially ours in India. Specifications and usability wise all the three motorcycles seemed absolutely perfect for us here. But sadly these motorcycles never came and from the looks of it, Honda does not have any plans for it aswell. Anyways, for the model year 2016, Honda has tried to make the CBR500R a more sporty machine.
The 2016 Honda CBR500R gets a slight design makeover and the bike now has sharper lines. The headlights are now LED and the front forks are now pre-load adjustable. The fuel tank which now has a larger capacity also gets a filler cap which is now hinged to the tank. Brake levers are adjustable and Honda has also announced multiple new colour options as well. Another key change is to the exhaust system. It is now shorter for better weight distribution and centralization, and Honda has made sure it sounds much more sporty. Apart from these, the motorcycle technically remains the same specifications wise. While the earlier CBR500R looked all serious and not exactly "wow". The 2016 Honda CBR500R actually looks much better and if we are to trust Honda, it will sound much better too. Somewhere in that slightly boxy front design, remnants of the old CBR1000RR remain. It almost can pass off as a supersport and we especially love it in the red avatar.
If you remember, Honda did present the CBR500R at the last 2014 Auto Expo, and we all thought it would be launched atleast in 2015. The year is almost coming to an end and Honda is still updating colours on the old CBR250R. We feel that the CBR500R and its siblings would have been a better launch than the CBR650F. It really would have opened up a lot of options at a very interesting price point.