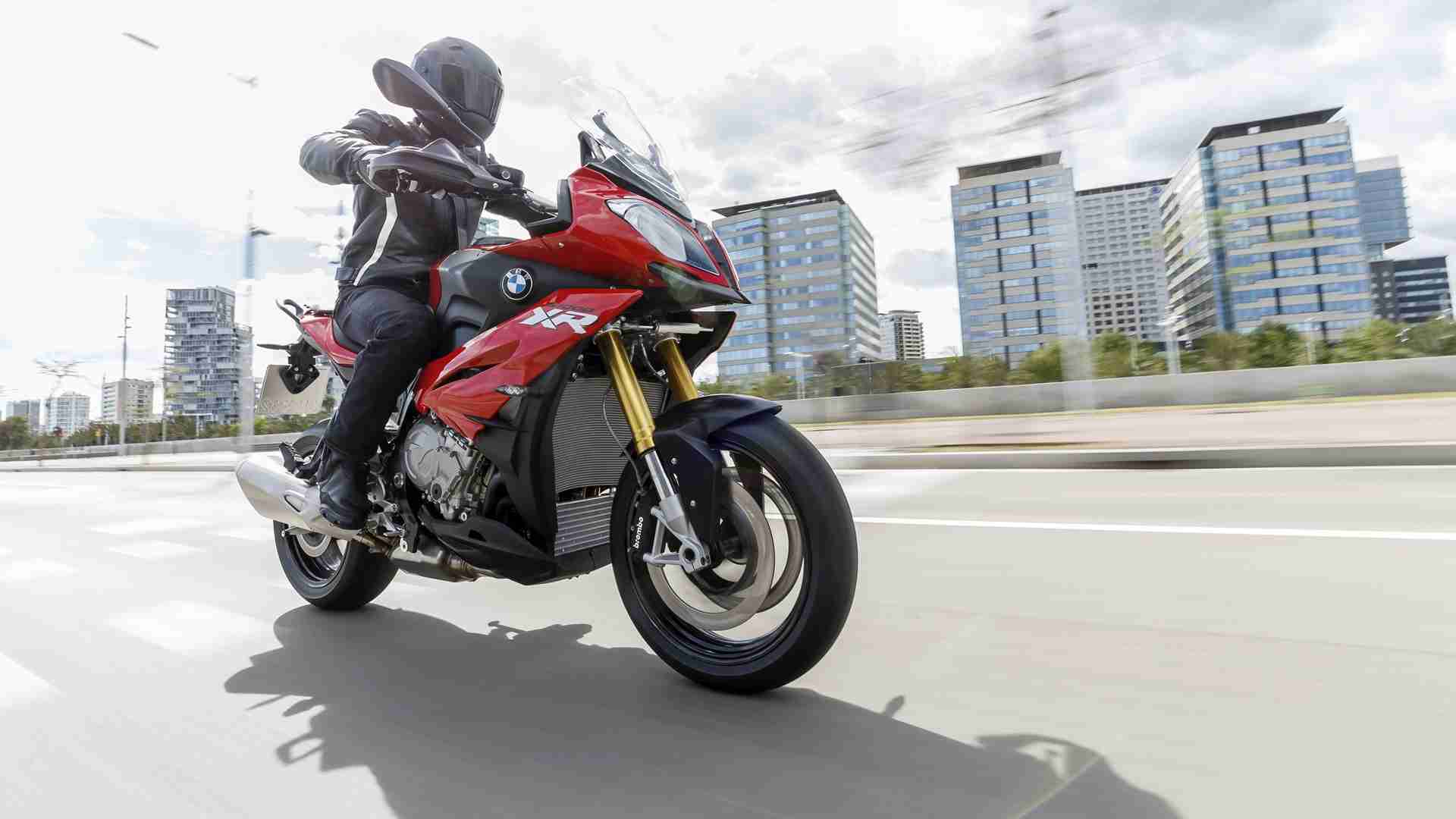 It was not long ago that BMW Motorrad unveiled the new 2015 BMW S1000XR. With looks that remind you of a certain Ducati, is the BMW S1000XR really something that you want in your garage? Let's dissect. The 2015 BMW S1000XR is the fourth bike made from the very potent platform that boasts of the S1000RR, the S1000R and the HP4. With the core characteristics of this platform retained, which is that of being sporty and being extremely good at that; BMW have gone on to give the S1000XR touring capabilities and very high levels of comfort. Daily usability was one of the key aspects that BMW Motorrad focused on while developing the 2015 BMW S1000XR.
The four cylinder in-line four is slightly de-tuned and now produces 160 HP at 11,000 RPM and 112 Nm of torque at 9,250 RPM. Still plenty for an Adventure Sport machine. Even with the power numbers quite high, BMW ensures that the bottom end will have enough and more grunt to potter around town comfortably. At the same time it will be ideal for the long winding country roads even with a pillion and fully loaded panniers and other luggage. To further enable a confident ride the 2015 BMW S1000XR comes standard with two riding modes and Automatic Stability Control. The riding modes are Rain mode and Road mode, to optimize power delivery. Apart from this the S1000XR can be equipped with Dynamic + Dynamic Pro or just Dynamic Traction Control. ABS is of course standard, you can also the get ABS Pro option that controls wheel locking even when you apply the brakes leaned over.
All the power and complicated electronics is complemented by an aluminium-alloy perimeter frame that can handle the powerful engine. This can further be fine tuned on the go with the addition of Dynamic Electronic Suspension Adjustment. All in all a very potent machine on paper and with the heart on an S1000RR it surely will not disappoint. Too bad that the BMW Motorcycles are extremely overpriced in India. While all manufacturers are going the CKD way, BMW Motorrad still has no plans of making these motorcycles available at decent prices and continue to import them as CBU's.