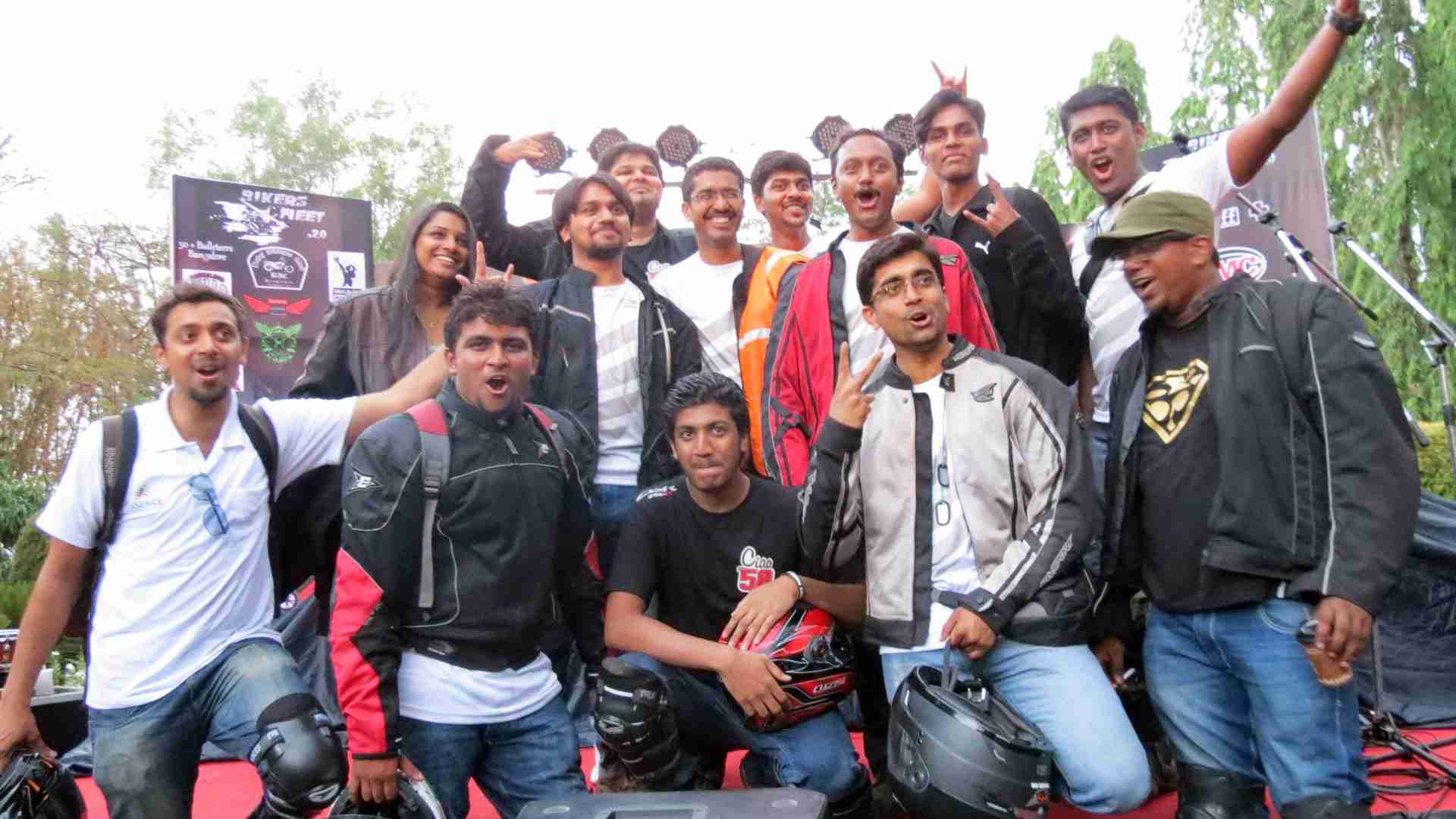 It's been two years since the inception of YRC (Yamaha Riders Club-India) and they have made it a point to host a get together for biking clubs for their anniversary. Last time saw an attendance of 400 bikers along with a many others and it was a huge success and more on the lines of an enthusiasts get together, and by enthusiasts we mean all the people who love machines. This year in order to make the event bigger and better the guys at YRC teamed up with the blokes at Bangalore Wheels and X-Torque and hosted the event at Rasta Cafe on Mysore Road.
Events this year included a rock show by Dark Light, a stunt show by Zero Gravity and Team Young Bloodz all of which kept the 1500 odd bikers from 39 groups at their feet and asking for more. There also was a felicitation ceremony for bikers who have made their permanent mark on the community either by battling all odds or doing what they do best so very well that they are an inspiration to the rest of us. These bikers included Bindu Reddy – Founder at Hop On Gurls, Phanikar HP – a hard core tourer, Mr. Murthaza Junaid – Founder at Art of Motorcycles, Joel Joseph – a very popular tuner and Navneet Bhardwaj – a biker who has not let his personal misfortune of an hearing impairment interfere with his biking. Other attractions at the event included a dyno set up by Race Dynamics, Product displays, MotoGP screening and a barbecue.
This is not the first time that YRC has done something like this and we applaud them for pulling off the grand event with great coordination and purely for the spirit of biking. Hope to see you guys grow bigger and better and cant wait to see what you guys do next year!