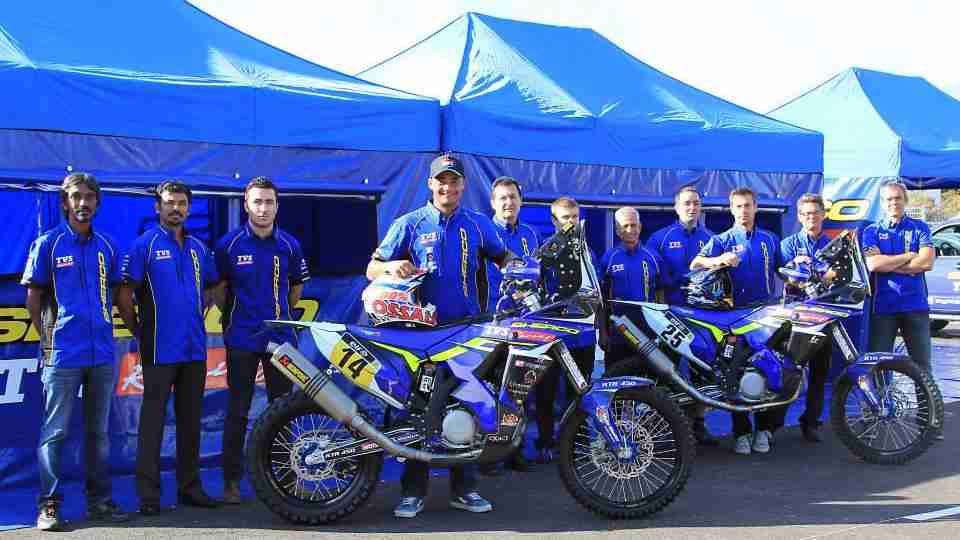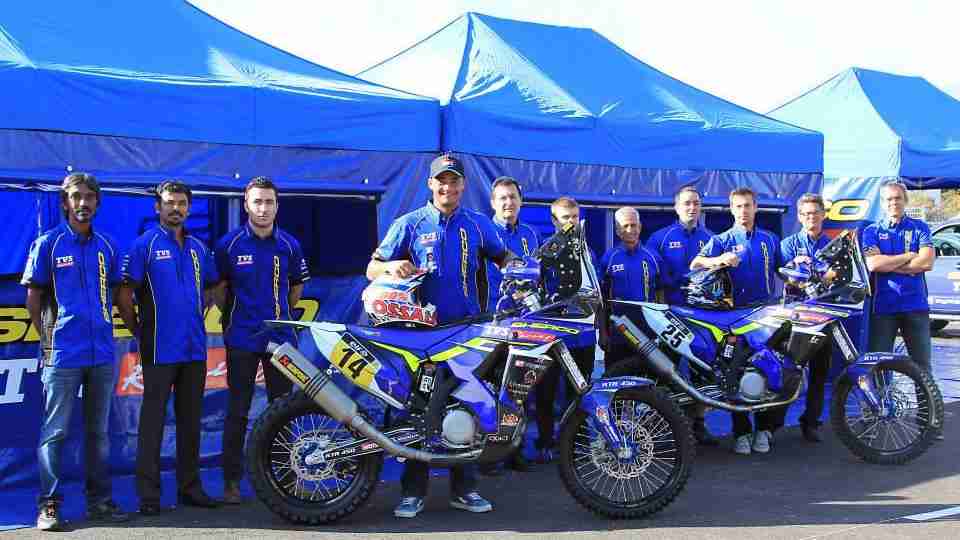 Wow, now this is news! The Dakar Rally is one of the biggest off-road challenge if not the biggest ever to exist. It is absolutely spectacular to see an Indian company among the names that will be participating. It almost looks like an natural extension for TVS, who are already very proactive in the Indian off-road racing scene. TVS partners with Sherco Motorcycles, a France based company that build their own specialized off-road motorcycles. The team for the 2015 Dakar will be called the Sherco TVS Rally Factory team.
Sherco Motorcycles have a lot of experience when it comes to bikes of this genre. They already have several models in the trial, enduro and supermoto segment. TVS would also be hoping to get a lot of 'technological know how' to further expand their expertise in this segment and hopefully launch such motorcycles in India. Riders for the Sherco TVS Rally Factory team are Alain Dulcos and Fabien Planet. The motorcycles will be called RTR 450 and will me made together by Sherco and TVS specifically for the Dakar Rally. TVS will have a full time team working with the Sherco team. The 2015 Dakar Rally will begin on 3rd January 2015 and has a scheduled ending date of 17th January.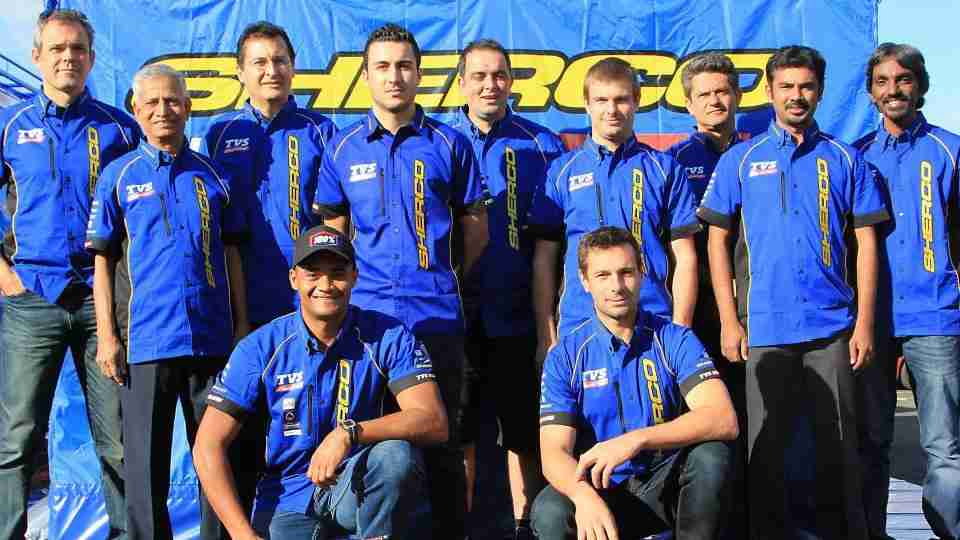 The Indian motorcycling scene is surely heating up. First it was Mahindra at the Moto3, then it was Hero at the AMA Championship and now TVS at the Dakar Rally. But better yet is there is an Indian rider at the Dakar this year, CS Santosh.