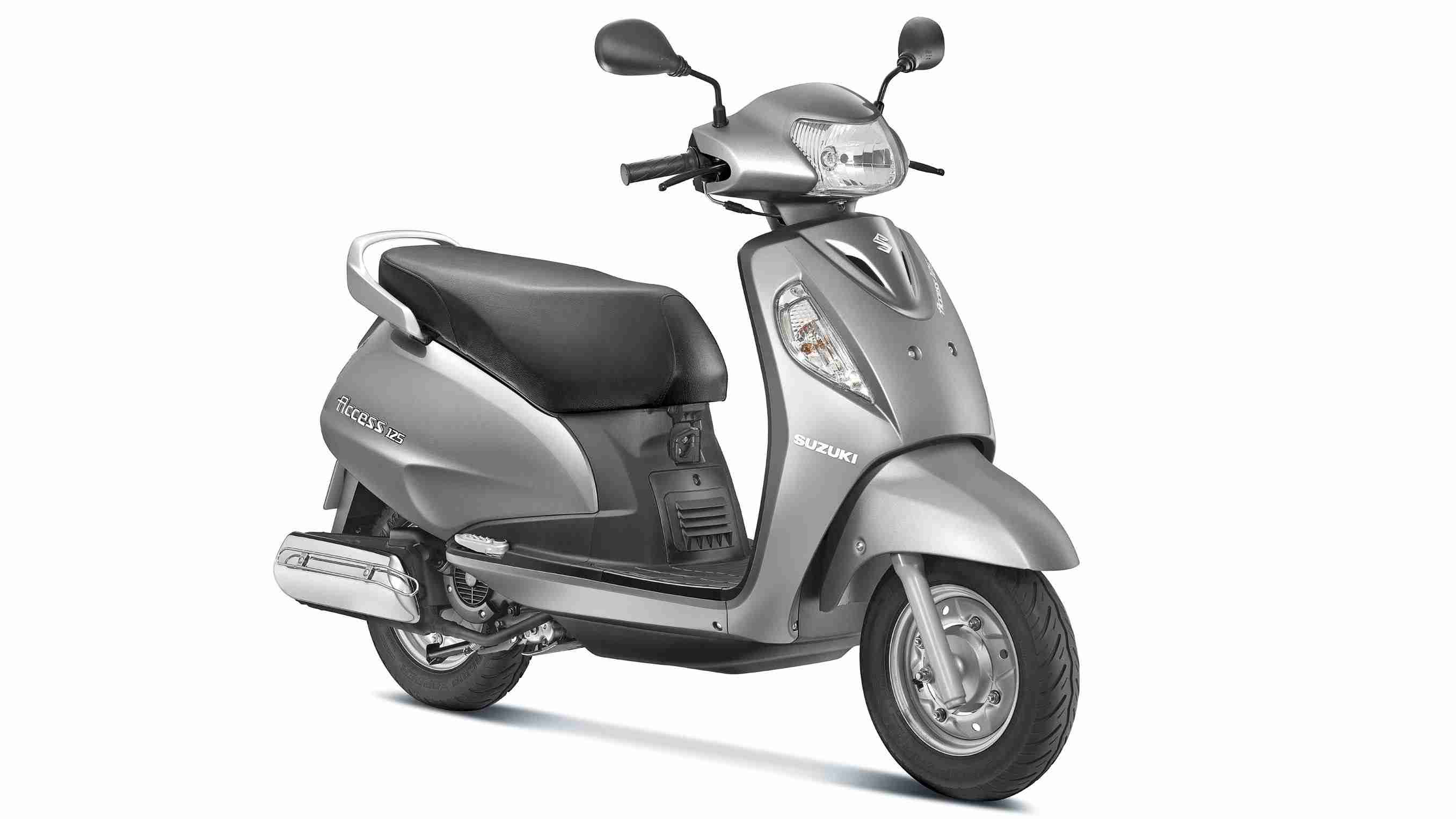 Suzuki Motorcycle India Private Limited presented the next generation of Access 125 scooters last week. Equipped with several new features, the Access 125 has undergone a generational jump and thus is more evolved to cater to Indian users. In addition to being feature laden, the design team has ensured that the glamour quotient of this model goes up significantly. Interestingly, the features on the ACCESS have been provided to look at the rider's ACCESS, i.e. Attractiveness, Comfort, Convenience, Environment, Security and Style!
Styled with a smart new Steel Fender, the new Access 125 is as sturdy as it is attractive. The provision of Tubeless Tyres on the scooter means the tyres are easily repairable and you don't have to worry about getting your hands dirty! The new Access 125 frees the rider from the hassle of recurring battery checks, as it comes with a Maintenance Free Battery. The Telescopic Front Fork Suspension for the Access 125 means the rider is always confident of its stability while braking and bad road conditions, a very important feature. Even the pillion riders have been treated very fairly by providing the new Access 125 with a stylish aluminum grab bar!
On the attractiveness front, the new scooter sports a cool new 3D "Access" emblem and 'S' logo, giving it a trendy and edgy look. The Access 125 will be available in a dazzling new color – Metallic Matte Fibroin Grey.
The Access Special Edition has also been equipped with all the latest features of the Access 125. The Access Special Edition also sports an inner leg shield and speedometer cover which is color coordinated with the seat color which gives the scooter a youthful and stylish look (only for Pearl Mirage White).
Mr. Atul Gupta, Executive Vice President, Suzuki Motorcycle India Private Limited
"Suzuki Access is a long-time favourite among scooter riders. In fact, it is one of the most successful models in the 125cc scooter segment, loved and supported by over a million Access users. The purpose of launching this next generation Access was to increase our presence in the segment and also offer more to our customers. We want to enrich their riding experience and want them to feel a sense of pride while owning an Access. The new features of the Access 125 and Access Special edition are a manifestation of Suzuki's philosophy of focusing on customer satisfaction and creating customer delight."
The Access 125 is a sporty scooter powered by a 125cc air cooled, 4-stroke engine, the Suzuki Access is equipped with automatic transmission for convenience, and it is also equipped with Xtra Torque Performance (XTP) for more power and faster pick up. Its attractive and aerodynamic styling, with clean lines ensures everlasting beauty.