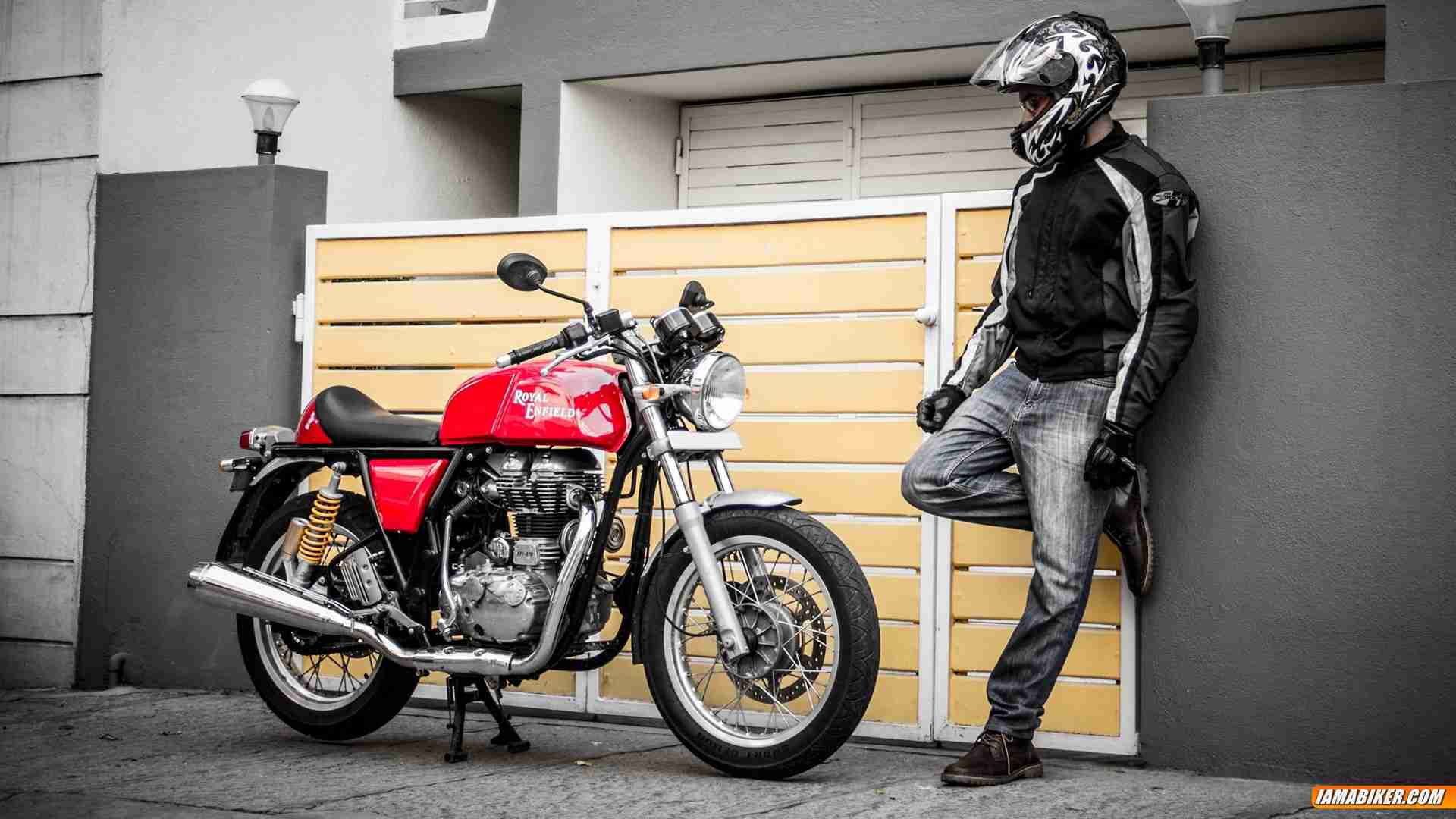 From concept to production form, a lot of things have changed and many more tweaked. With the Royal Enfield Continental GT, the folks at RE have made a statement, a strong one too, one that says that they are now willing to explore and embrace different design, technology and even out source key areas of development to stay competent in this crowding two wheeler market. Product differentiation is one thing, but with the Royal Enfield Continental GT you get more than that, you get a piece of history, a small slice of an era that had almost been abandoned and left to the proper grease junkies who have kept it alive behind the scenes with astounding passion. So does this production cafe racer live up to all the hype? Read on.
Engine and Performance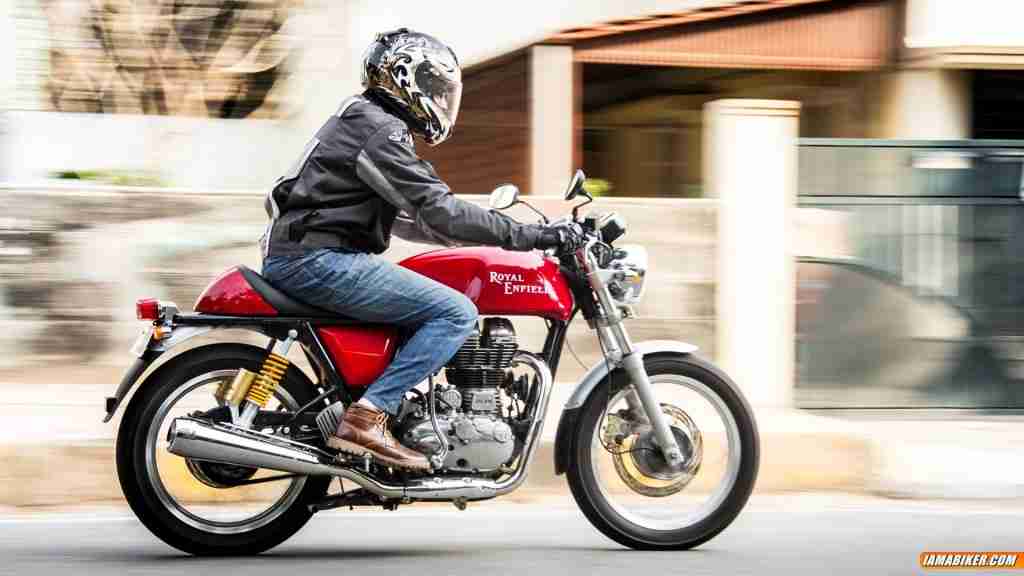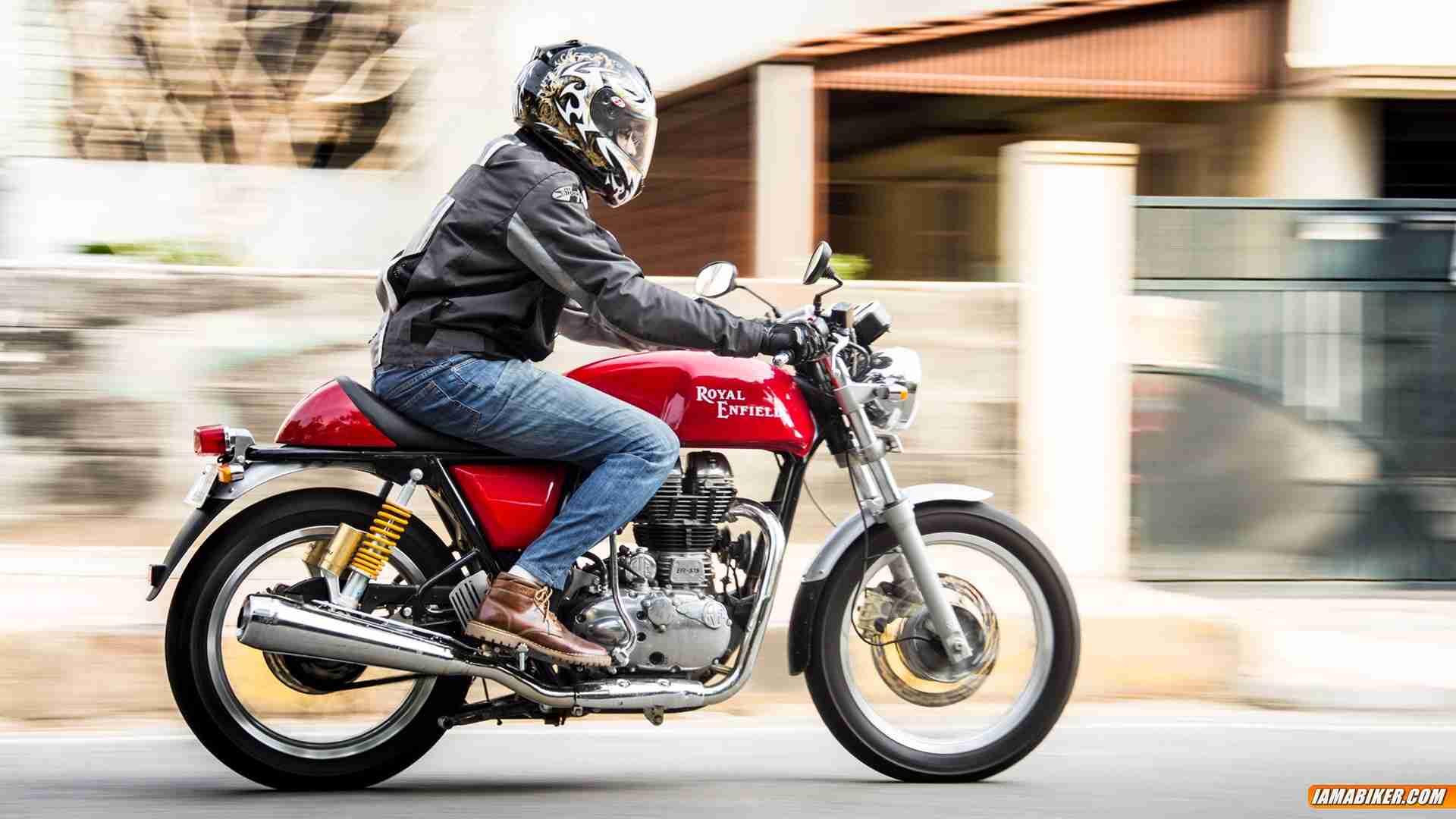 There are many ways to go about gauging the engine and performance of a motorcycle. Typically in this case its better we stick to a comparison of the Continental GT with the other Royal Enfields. Because nothing else will be fair and this way we really can see how different the Continental GT is from the other RE's. The engine on the Continental GT is a 535 cc UCE one, basically the existing 500 cc one bored out for a extra 35 cc. Power and torque figures are 29 PS @ 5100 RPM and 44 Nm @ 4000 RPM. This extra capacity coupled with a lighter crank, changes to the intake and of course different engine maps makes this quickest revving Royal Enfield yet. Gear shifts are smooth and in fact almost too smooth, sometimes you do miss the confirmation clunk. The throttle response is quite linear and although the typical cruiser behavior of chugging along in any gear remains (riding the torque as its rightfully called), the second and third cog are your best friends when it comes to pulling away and leaving traffic behind. This means you reach the 60 kmph mark in 4.3 seconds and the 100 kmph mark in 12.3 seconds. Keep it pinned and the Royal Enfield Continental GT will take you to a top speed of 134 kmph. It definitely is not comfortable at that speed with all hell braking loose in terms of vibrations, but it will reach there for sure, all the time. Stress free cruising was at about the 80-85 kmph and the engine feels and sounds most comfortable at this range. Mileage of the Continental GT stood at an average of 29 kmpl with mixed city and highway riding.
Look and Feel and Build Quality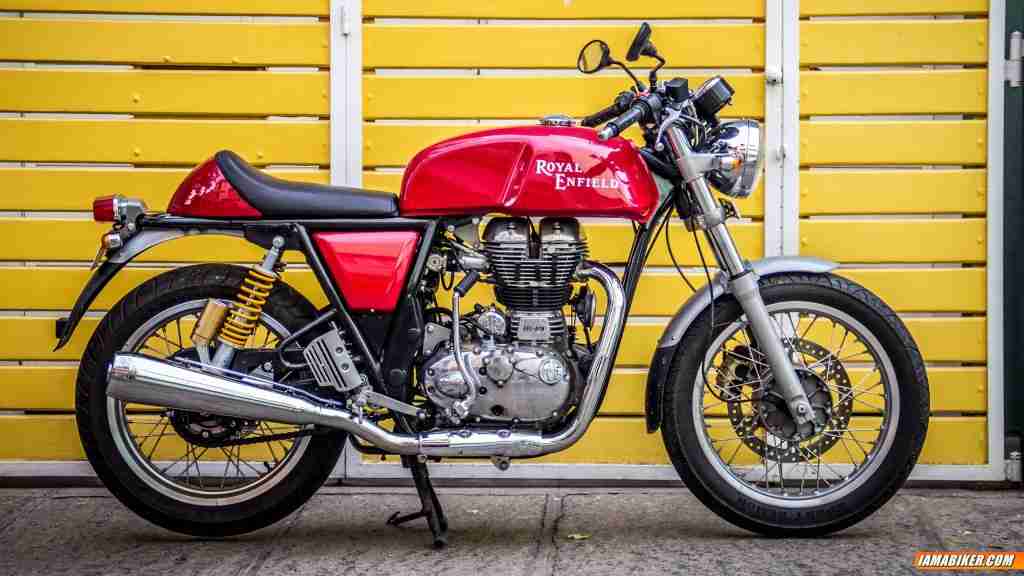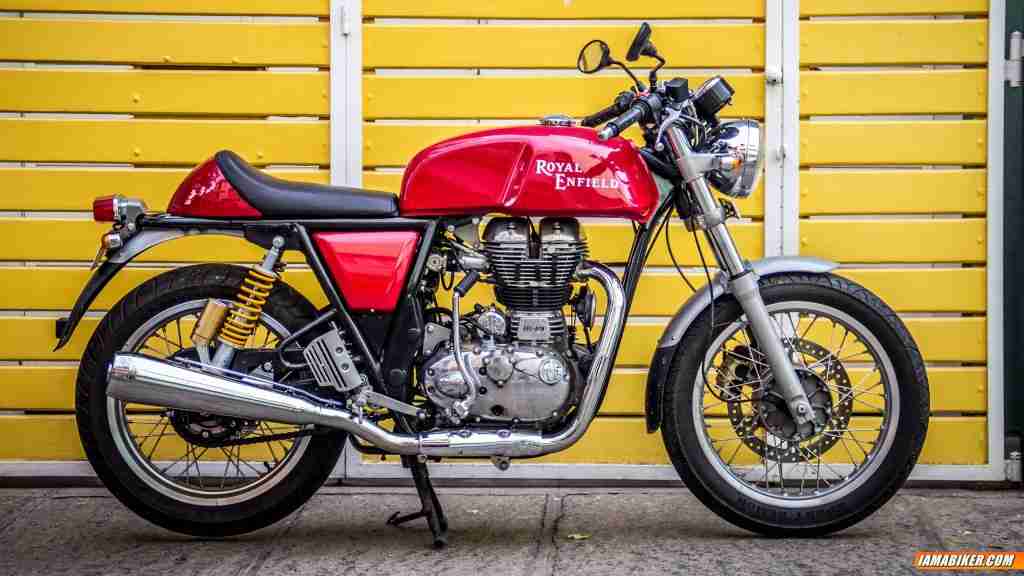 There is absolutely no debate when it comes to the looks of the Royal Enfield Continental GT, it looks hot. It totally steals the show when on road, truly a crowd puller. The old school racer looks combined with both the colour options of red and yellow surely make it look special. Once you get used to all the attention you get while riding the Continental GT and finally settle down to some serious riding, its then that you understand what this motorcycle is really for. Its all about the feel and is definitely not for all, once you are in the groove and have couple of kilometers under the belt, there is this sync that develops with the bike, there are niggles and the trade mark vibrations, but all those play second fiddle to the experience and the style at which you are rolling along. Build quality is probably where things could have been better though. There are compromises and then there are some premium stuff that make up, but over all the closer you look the more unhappy you are with how things gel. A little bit more finesse in fit would have gone a long way in making this a full package. There is also a lot of extra effort that has gone into branding, you can see 'RE' at a lot of places on the motorcycle, all adding to the overall appeal of the bike. Check out the Continental GT wallpapers and detailed photographs for a better look at the motorcycle.
Handling and Braking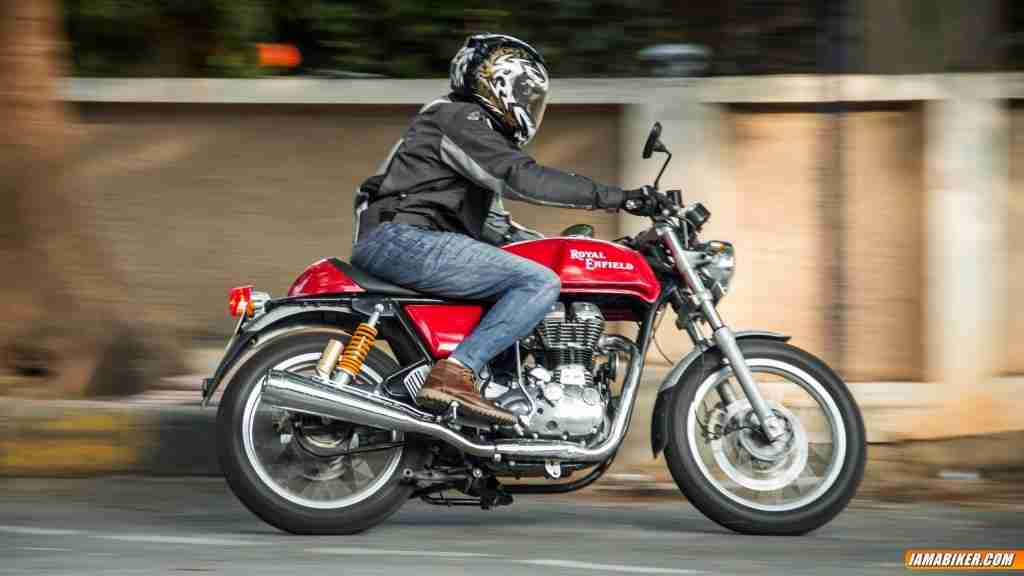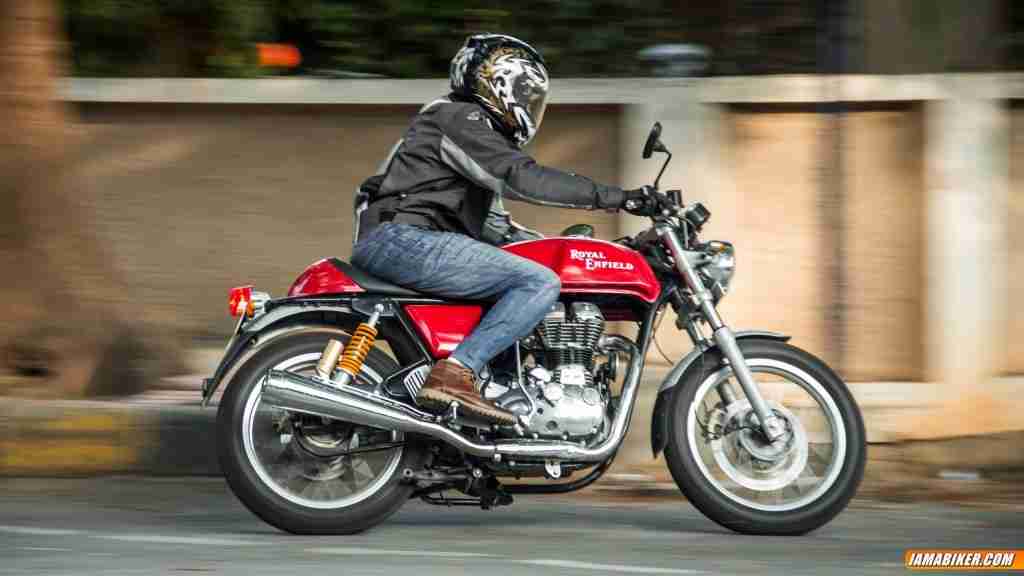 The Royal Enfield Continental GT has an all new twin tube cradle for the chassis and this single changed element from the RE stables has made the Continental GT something that can be associated with corner carving. The new chassis definitely is playing its part in removing the handling jinx the Royals Enfields have. Add to the mixture the Paioli suspensions and the Pirelli Sport Demon tyres and you have a pretty strong package for spirited riding. Its pretty sure footed and the slightly leaned forward riding position helps when you want to scrape some pegs. The suspensions are pretty good, the rear one is adjustable and the front is stiff enough to save you from massive nose dives while braking. The important thing about handling the Continental GT is that there is necessarily a learning curve involved, it is not your regular hop on and go bike. Take it for a quick spin and in all probability you will come back with your palms hurting and feeling of having a rather uncomfortable ride. Ride it for a day and things change. As with all the Royal Enfields, there is a particular way it needs to be ridden. A particular way to sit, a particular way to throttle and once you get a hang of that, its pretty nimble. Coming to the braking department on the Continental GT, the Brembo's do a very good job at the front and are very sharp. Would have been better if it was a bit more progressive but that's more a personal choice. The rear disc lacks that feel, go at it and you know it is doing its job but in those tight spots you need that feel to avoid the skid. It probably would be impossible to satisfy us when it come to the braking department, nevertheless the brakes on the Continental GT are pretty darn good and keep you on the right side of things.
Accessories and Key features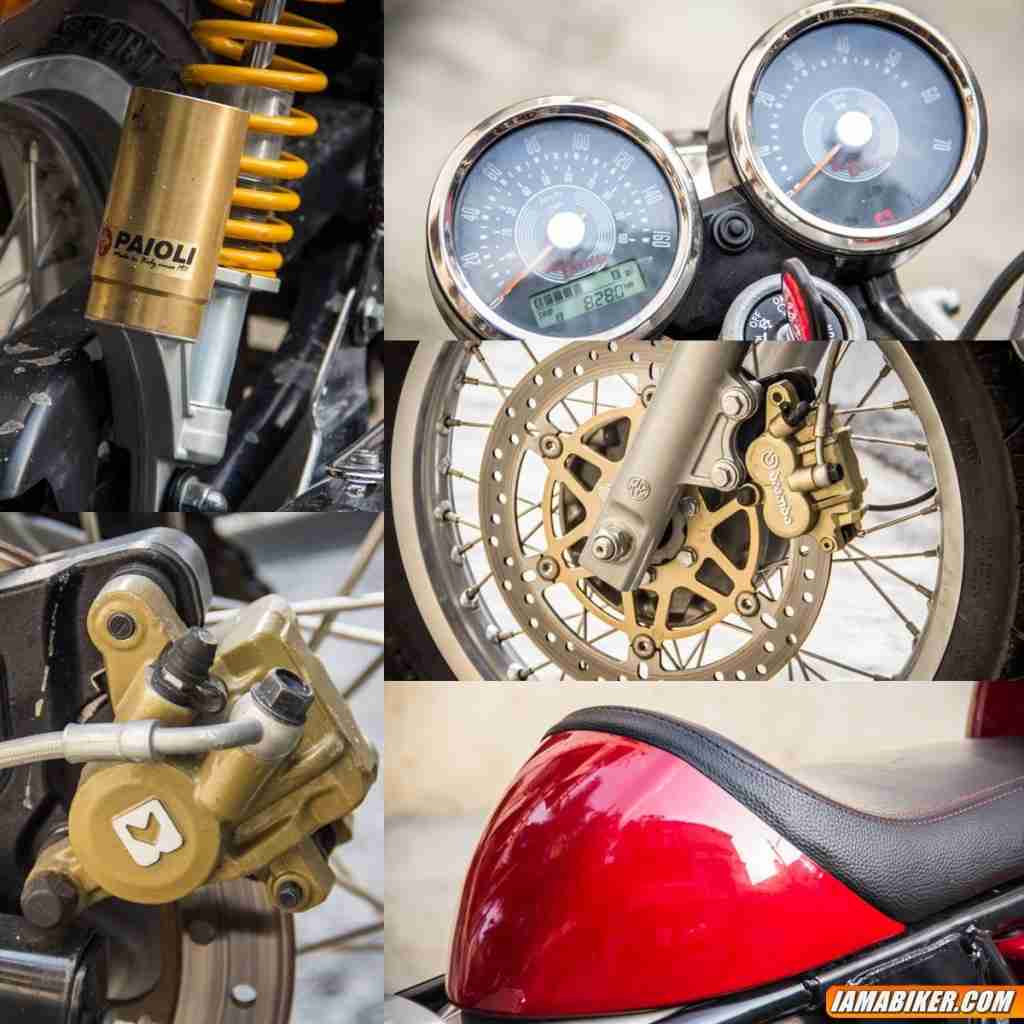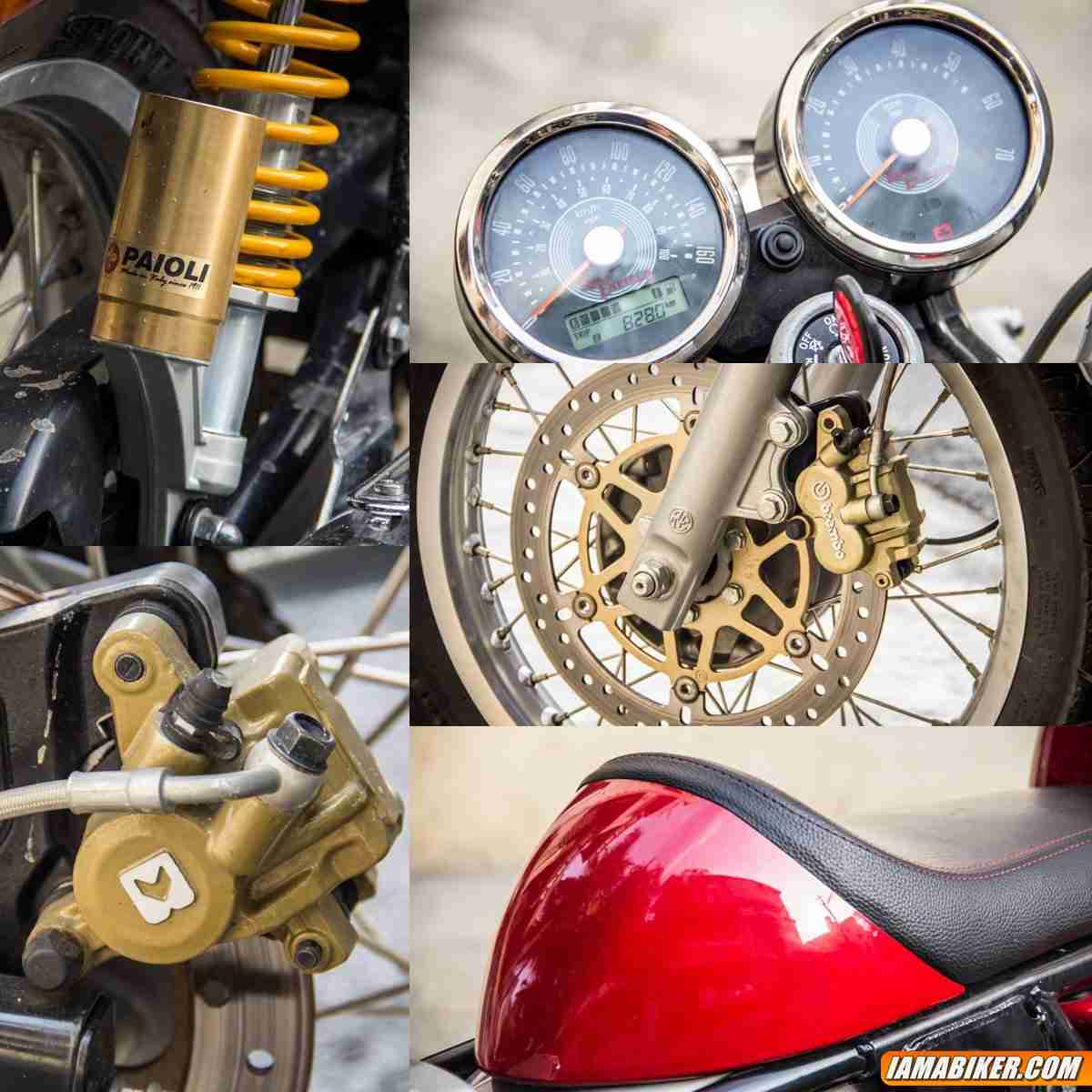 The Continental GT is pretty much a "to the point motorcycle", its bare minimum in design and as we said earlier there are things that are premium and then there are things that could have been better. The meter console is one place where no compromises have been made. The dual chrome rings with a mix of the digital and analogue features scream class. Headlights have a very wide spread but a more focused throw could have been better. The single seat can be replaced with a longer one, to accommodate two, but of course we recommend not. The bar end mirrors would cost you about 4 grand and we say they are a must haves, it just makes the Continental GT look so much more better. One thing we must point out is the fuel injection. The Keihin Electronic fuel injectors along with the remapped ECU change everything in this motorcycle. It drastically changes the engine response that we are used to from the rest of the Royal Enfield line up. The other two very important factors that have a huge impact on this motorcycle like we said earlier are the Paioli shocks and the Pirelli Sport Demon tyres. The Continental GT would not be what it is with out these two.
Value for Money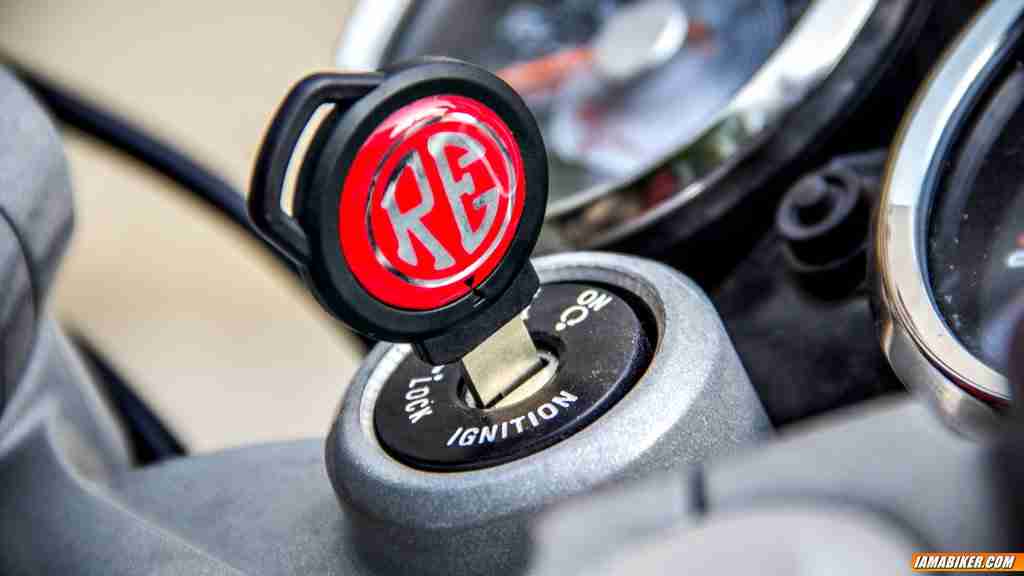 At Rs. 2,14,000/- on road Mumbai it is also the costliest Royal Enfield yet, but if you ask us, it seems pretty justified. Royal Enfield have placed the Continental GT more as a brand of its own. They have placed it at the premium end not just with the pricing, but even with the way they are promoting the motorcycle, its more of a life style product. This translates into some not so friendly prices for the accessories and some major components. But the good thing is that the regular running spares like the brake pads and other minor parts come in at normal prices.
Final Verdict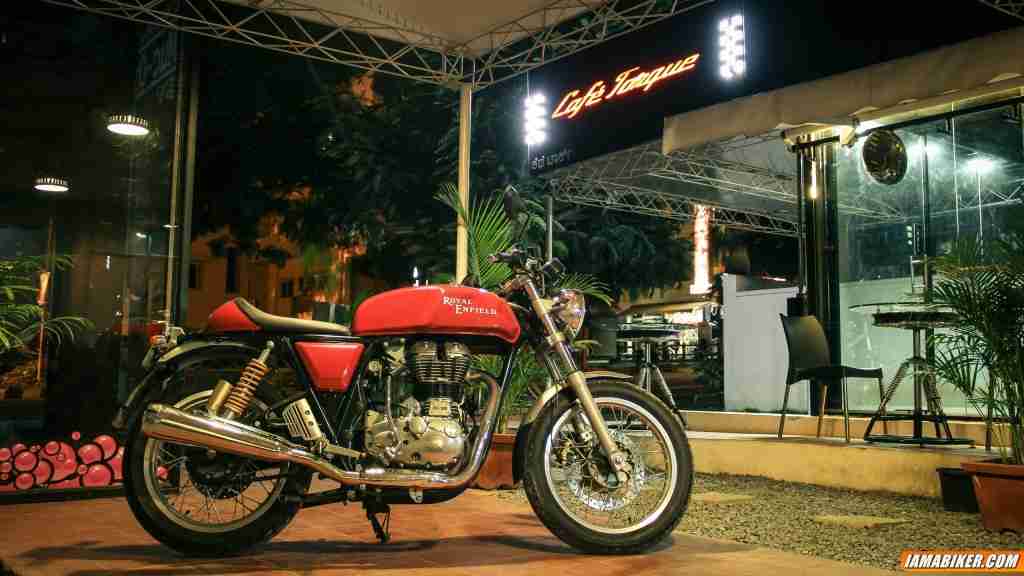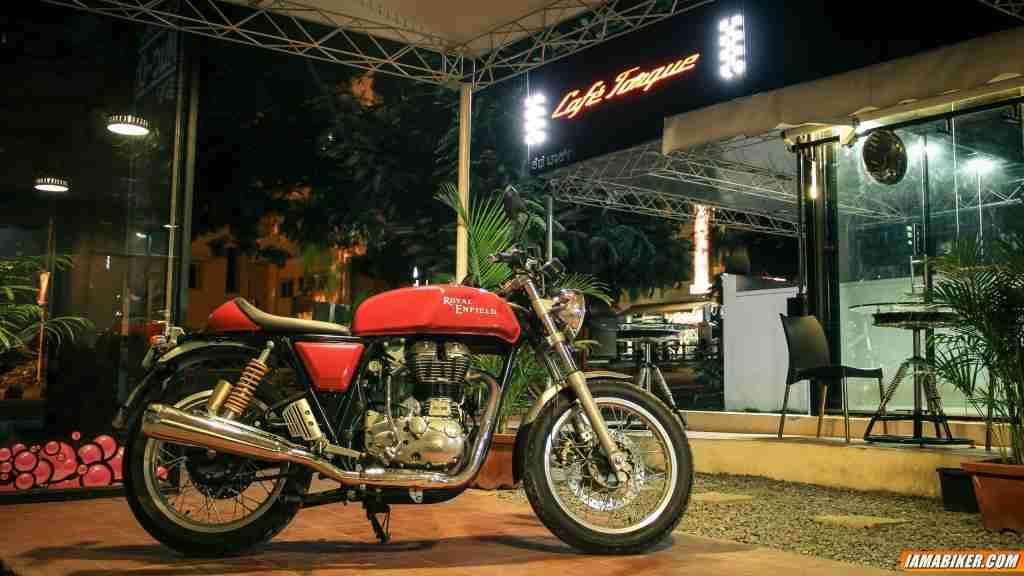 Royal Enfield are very clear with what they want with the Continental GT cafe racer. They have created a product and are selling you a life style, they have made a motorcycle that you connect with emotionally. Along with the motorcycle come stories and revival of a past era. There are many motorcycles in the same price bracket that can thrill you and keep you at the edge of the seat, quite literally. But you do not buy a Continental GT to belt around a track, you do not buy a Continental GT to scream down the roads, you buy a Continental GT because you need to, you want it, it is part of you and nothing else will do.
Specifications Sheet
ENGINE
| | |
| --- | --- |
| Design | Four-stroke |
| Displacement | 535 cc |
| Bore*Stroke | 87 mm x 90 mm |
| Torque | 44 Nm @ 4000 RPM |
| Power | 21.4 kW (29.1 BHP) @ 5100 RPM |
| Fuel delivery | Digital Electronic Ignition |
| Starting aid | Electric + Kick |
| Transmission | 5 speed |
CHASSIS
| | |
| --- | --- |
| Frame | Double Cradle |
| Front Suspension | Telescopic – 41mm forks, 110mm travel |
| Rear Shock absorber | Paioli,Twin gas charged shock absorbers with adjustable preload, 80mm travel |
| Brake system Front | Brembo Floating disc, 2-Piston floating caliper |
| Brake system Rear | Disc – Single piston floating caliper |
| Brake disc – diameter front | 300 mm |
| Brake disc – diameter rear | 240 mm |
| Front tyre | 100/90-18, 56 H Pirelli Sport Demon |
| Rear tyre | 130/70-18, 63 H Pirelli Sport Demon |
| Fuel tank capacity | 13.5 L |
| Ground clearance | 140 mm |
| Wheelbase | 1360 mm |
| Length | 2060 mm |
| Seat height | 800 mm |
| Kerb Weight | 184 kg |
| Battery | 12V, 14 Ah |
| Head lights | 60/55W H4 |
Test Riders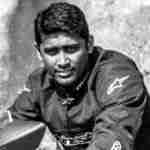 Sudeep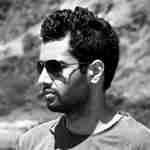 Rohan
Nijish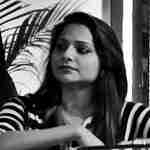 Aarti