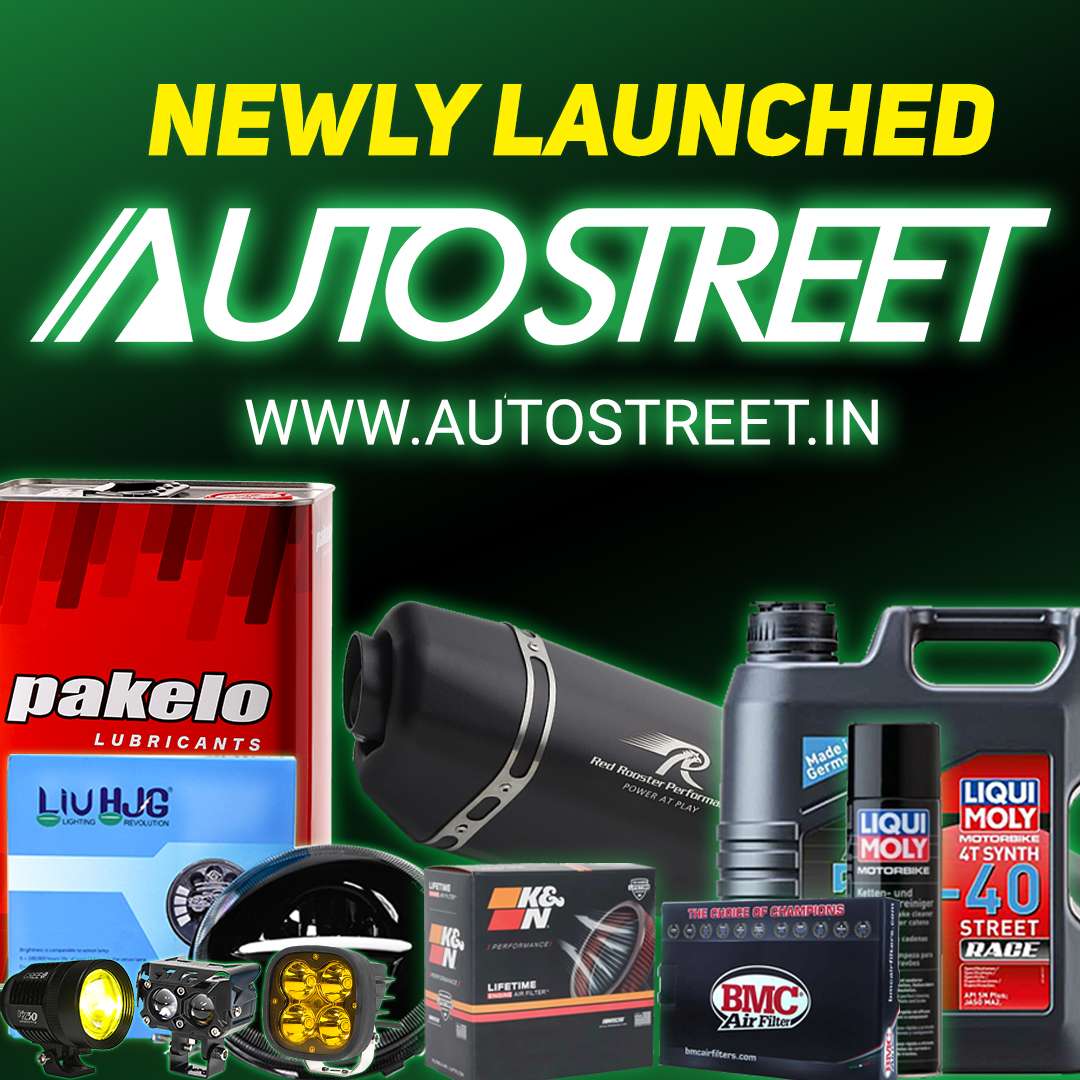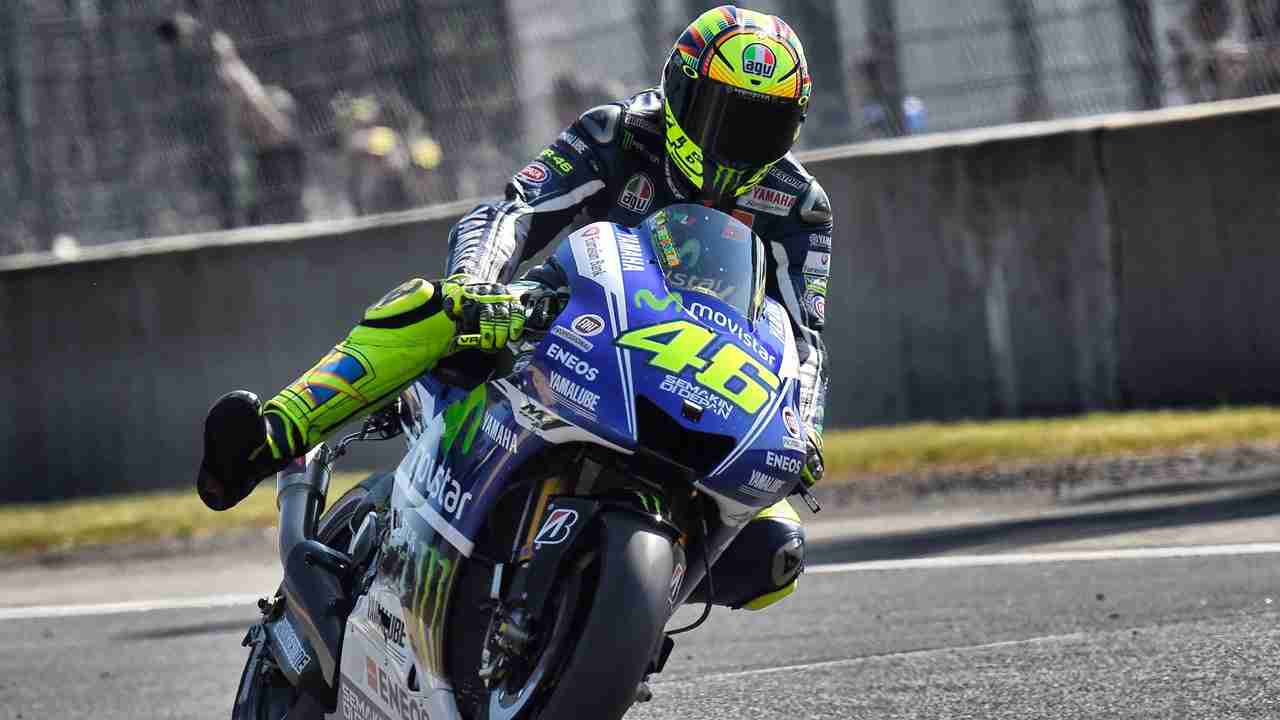 Mugello is the venue for round six of the MotoGP championship, and the Italian circuit is a favourite for riders and fans alike due to its picturesque hill-side setting and its fast layout which sees the fire-breathing 1000cc machines reach one of the their fastest top speeds of the season. The Mugello circuit combines fast and slow corners with one of the longest straights on the MotoGP calendar. This straight is preceded by the constant-radius Bucine corner which hurls the riders down the hill towards turn one at speeds approaching 350km/h. Turn one at San Donato is a low-speed right hander so the braking zone at the end of the straight is the most intense in MotoGP and requires front tyres with extremely high levels of stability and safety.
In addition to the heavy acceleration and braking zones, the flowing sections like Casanova-Savelli, Biondetti, and Arrabbiata 1 and 2, require very high levels of grip from the edge and traction area of the tyre. With nine right-handed corners compared to just six left-handers, Bridgestone will provides asymmetric rear slicks with slightly harder rubber on the right shoulders compared to the left.
For the Ducati and Open-class riders, the rear slick tyre options are the soft and medium compounds, while the Factory Honda and Yamaha riders will be offered the medium and hard compound rear slicks. Bridgestone's front slick tyre compounds for the Italian Grand Prix are the soft, medium and hard compounds and will ensure riders have enough options to manage every kind of weather condition that may present itself this weekend. The main wet tyre option for the Italian Grand Prix will be the hard compound, although every rider will be able to select the softer compound wet tyre if cooler conditions are encountered.
Marc Marquez
"Le Mans was a great weekend for us and although it may look easy from the outside, it is a result of a lot hard work with the team over the weekend to set the bike up. Mugello is a tricky circuit ‒one of the hardest on the calendar‒ and we struggled a lot last year. I had many crashes over the weekend and then crashed out of the race also. Now I have an extra year's experience and I hope it will go more smoothly for us! I know that Valentino will be very strong at his 'home' race, Jorge has won there for the past three years and Dani is also very fast there, so we will need to stay focused and if we cannot challenge for the win then we must take important points for the Championship."
Dani Pedrosa
"Mugello is a very fast track with many long corners so finding the optimum set up and grip is essential. The atmosphere is also very special in Mugello and the weather usually perfect so I look forward to going there and racing in front of a full crowd! In the past few races my overall pace has been good but I'm hoping to improve in qualifying."
Valentino Rossi
"I am very happy to go to Mugello. This is a beautiful track and I like it so much. This is one of my favourite weekend's of the season! For this reason I will try to give my best. There are always 25 points as the other races, but Mugello is a matter of honour. Jorge has won the last three years on the Yamaha, doing fantastic races, and this means that the M1 is very competitive on this track. It will be my three hundredth GP this weekend and for that I am not very happy because it means that I'm old but I'm happy because I am in good shape and I can still be very fast! See you at Mugello!"
Jorge Lorenzo
"Well, first of all I would like to forget what happened at Le Mans. There I couldn't feel good on the bike and therefore we need to think about the future. I will never give up and continue working really hard to get ready when our moment comes. Now we are going to visit some special tracks for me and I think we can change some things to stay in front. We need to try to fight for our first victory of the season. That would be great for all of us, the team and I. Mugello is a suitable scenario for me where I've made some good memories in the past few years. It's a special track and the layout is fantastic for my style of riding. Hopefully we can find our way in Tuscany!"
Nicky Hayden
"Mugello is one of my favourite circuits, I love riding there and the races are always different — the atmosphere is incredible. The track itself is awesome, so are the fans, so overall it's one of the best races of the season. Mugello is a technical track, it's not easy at all, with a lot of blind corners and some bumps. I always have fun riding it though and I hope that continues this season. We will try to get the best out of our bike and tackle the circuit as best we can. I am looking forward to getting started and seeing how competitive we can be at Mugello. Hopefully we can have a good weekend and put the bad luck from the last race behind us. This is an incredible circuit so hopefully we can do a good job there for the team and the sponsors."
Hiroshi Aoyama
"Mugello is one of the most challenging circuits on the calendar. It has some very technical corners and a long straight. But every time I ride the bike I feel more comfortable and I am highly motivated for this next race in Italy. I guess the long straight will not be good for us but on the other hand we have a great handling bike for the corners. Mugello is difficult but in general I love it. We will keep working in the same direction as the last few races to try and get the bike turning more. We are doing a great job here and the results are coming, but we would like to take that next step and start finishing races in higher positions."
Pol Espargaro
"I am excited to ride at Mugello which is a track I thoroughly enjoy and one that will suit the Yamaha YZR-M1 favourably due to it's sweeping and fast flowing corners. However it looks like it will rain during the weekend which could be tricky as I have not ridden in the wet on a MotoGP bike before. Yet as always I will aim to learn as much as possible especially in the damp conditions and will focus on getting a strong setup so that I can be as prepared as possible for the race at this technical and demanding circuit. I qualified on pole here in Moto2 in 2012 plus scored 3 podiums in the 125 and Moto2 classes so I look forward to building on my experience."
Bradley Smith
"After a tricky race at Le Mans I am ready and excited for Mugello which is one of my favourite tracks. I really like the nature of the circuit plus Yamaha is the most successful MotoGP manufacturer at this track so we must feel confident. I won from pole position in 2009 in the 125 class and also qualified on the front row before clinching 3rd in 2011 on the Tech3 Moto2 bike, so I know I can ride well here. We'll have to take it step by step as it could rain, but I aim to get a solid setup sorted on Friday so that I can get a top 6 qualifying position in preparation for the 23-lap race on Sunday. The crowd is always amazing, also the track is fantastic so I am ready to fight for success."
Alvaro Bautista
"In Le Mans we had a great race, but we want to keep our feet firmly on the ground, so we look at Mugello with the same attitude as always, working step by step. The podium obtained in France, however, allows us to be more relaxed on a track with long, fast corners which might be difficult for us. Our bike has improved in several areas after the Jerez post-race test, especially regarding suspension and brakes: improvements which helped us on a track like Le Mans; if they will prove to be useful also in Mugello, we can say that we start from a really good base. It will be difficult to get on the podium, we have to be realistic, but we will try to stay as close as possible to the factory bikes, as always. This Grand Prix is also really important for all the team, so it would be nice to get a good result in front of so many people who will come to support us, for the sponsors and for all the guys of the team".
Scott Redding
"I won the race last year at Mugello in Moto2 quite comfortably: I enjoy the track a lot and I'm sure that it's going to be even more exciting with a MotoGP bike. I've tested there with a MotoGP in the past, so I already know a little bit the reference points. Mugello is a very phisical circuit, with many changes of direction, and also it's going to be hot there, so I'm going to prepare myself for that, in order to be ready to fight again. Finally, the track needs to be smooth and flowing, so it could be a little bit more difficult for our bike, but we never know what can happen, so we will see how it goes".
Andrea Dovizioso
"The Mugello circuit suits the characteristics of our GP14 a bit better, so I think we can go quite well during the weekend. Our approach in any case is to get the most as possible out of the bike. Last year I scored a good fifth place and I hope to do a good race again this year. Before Le Mans we did a private test here with some positive feedback, and now I can't wait to get to Mugello for our home race, where there is always a special atmosphere."
Cal Crutchlow
"I think coming to Italy, the home of Ducati, and Mugello is a really great experience. The track was very kind to me last year, when I qualified fourth and finished on the podium with third. Me and Andrea will be pushing 100% to try and be competitive with the other guys on the grid, even though it's not going to be easy. I'm also really looking forward to all the support from the Ducati fans at our home race, and I feel sure it's going to be crazy!"