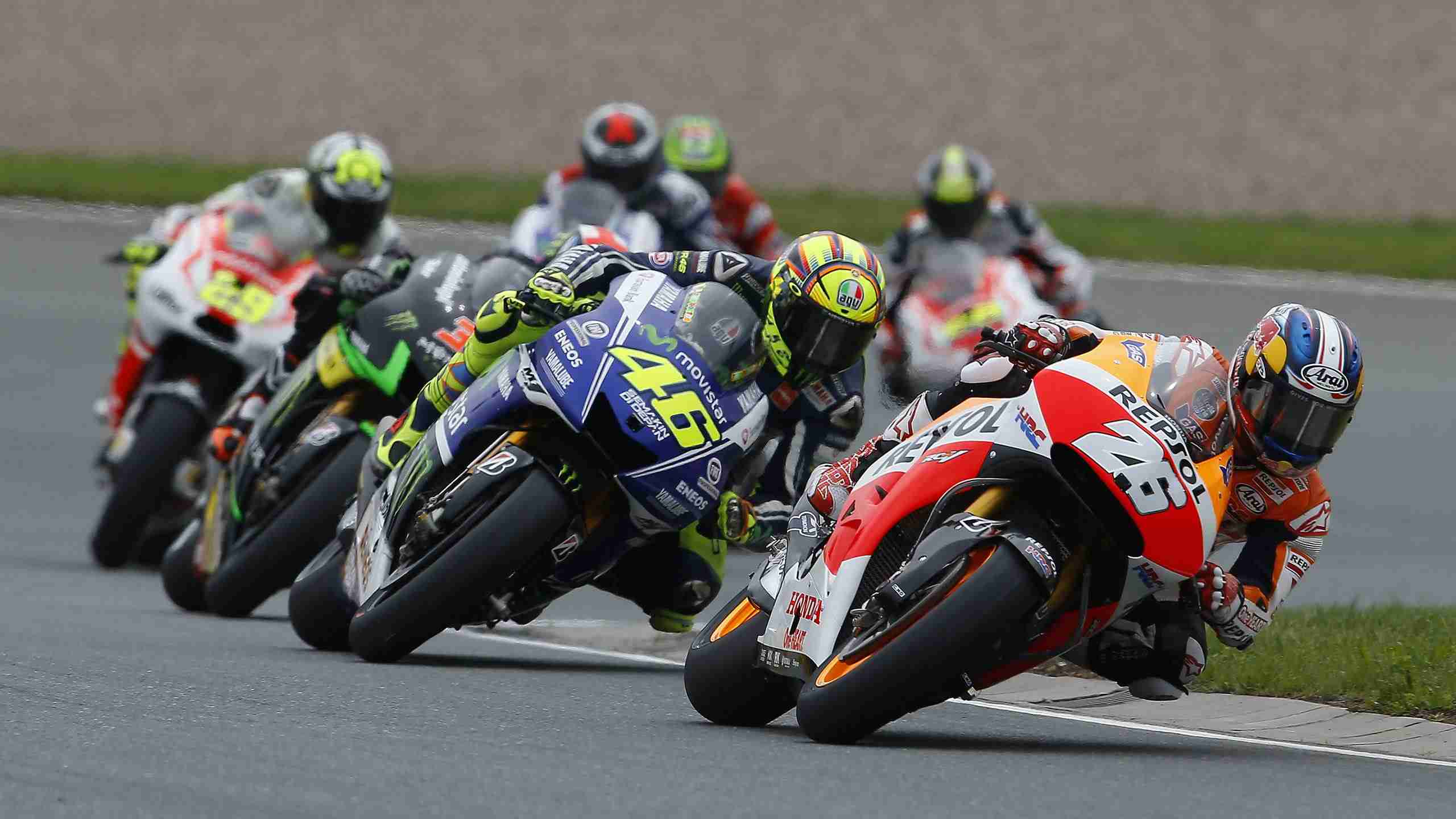 Round ten of the 2014 season sees MotoGP return to the Indianapolis Motor Speedway although this year, the home of American motorsport unveils a new layout to kick-off the second half of the championship. The first-ever motorsports event at this circuit dates back to August 14th, 1909, a bike race that was held on a 2.5 km oval, but despite its 100 years of history, MotoGP only arrived here in 2008. Major modifications were made to the infield section of the circuit to accommodate the bikes, but without altering the legendary oval. The track, which now measures 4.170 km and contains 16 turns, incorporates within its layout part of the oval, including the famous 'Brickyard', the strip of bricks on the finish line that remains from the original surface. The overall effect is that some of the tighter corners have been opened up with the aim of improving rider safety, as well as the quality of racing at this famous venue. Indianapolis is one of the few circuits on the calendar that is run in a counter-clockwise direction, and features ten left-hand turns compared to six right-hand turns so asymmetric rear slicks with harder rubber on the left shoulder are supplied here.
The Indianapolis circuit is quite severe on rear tyres and in particular, the section of left-handers through turns twelve to fourteen generates very high rear tyre temperatures. The circuit features a 'stop-and-go' layout with slow corners separated by short straight sections which place an emphasis on good rear traction and braking stability.
Rear slick options for the Factory Honda and Yamaha riders are the medium and hard compound, while the Ducati and Open-class riders are allocated the soft and medium compound rear slicks. Front slick compounds for all riders at Indianapolis are the soft, medium and hard compounds. The main wet tyre for Indianapolis is the soft compound, although every rider will be able to also select up to two front and rear wet tyres in the alternative, hard compound option.