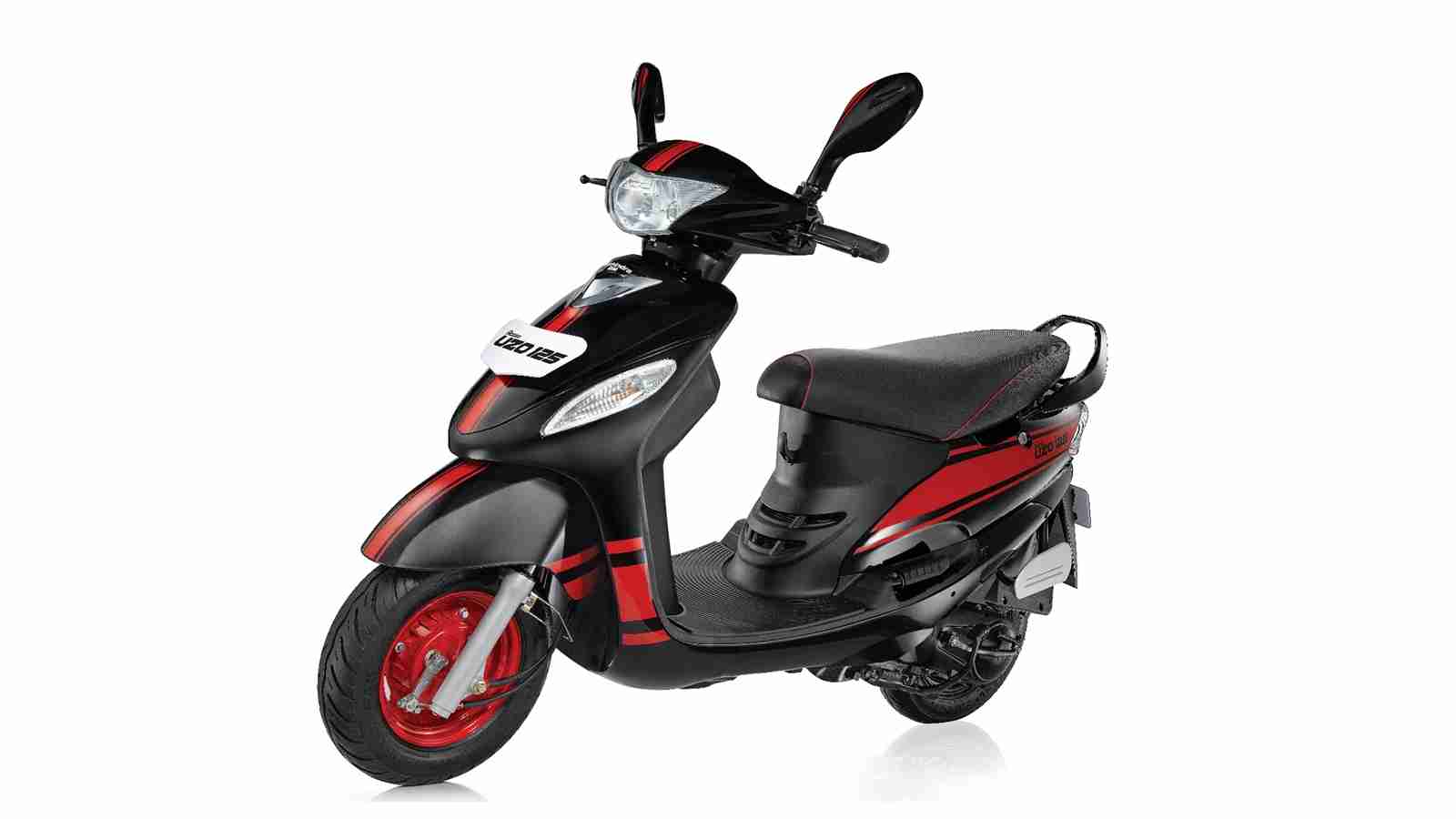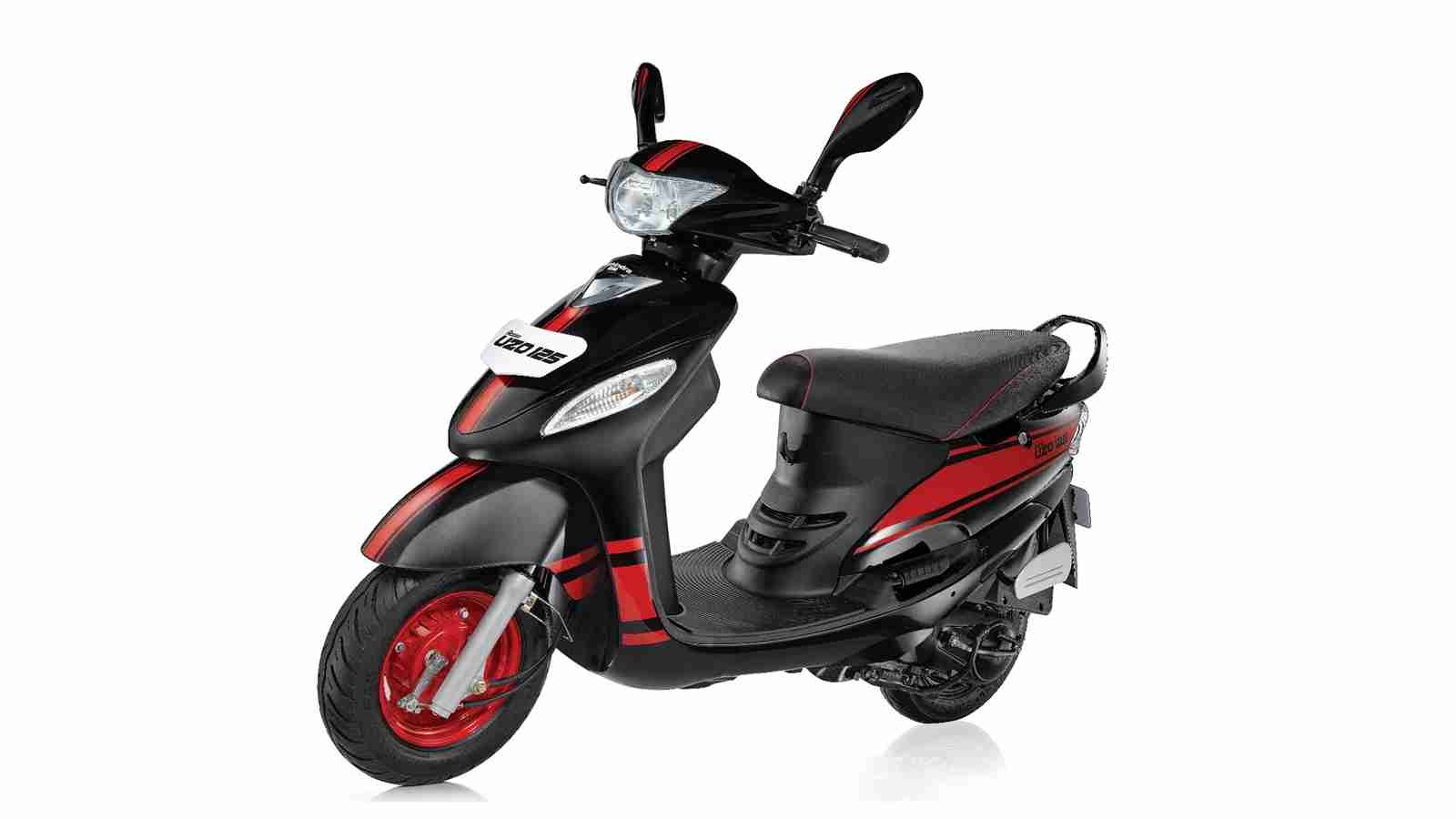 Mahindra Two Wheelers Ltd. today launched the sporty new Rodeo UZO 125. With this scooter, Mahindra aims to redefine current benchmarks in the scooter market with head turning style, rally winning performance and unique features. The UZO 125 has striking new racing style body graphics and coloured wheels which give it a dramatic and sporty presence. The look is further enhanced by the two tone dual texture seat which has been especially designed to minimize slippage when accelerating and under sharp braking.
The UZO 125 is one of the most technologically advanced scooter on Indian roads today. It is also the only scooter in the country to be equipped with advanced DCDI technology and the ATLA system ensuring better performance and lower maintenance over the long term. The UZO 125 rides on a finely tuned suspension with heavy duty telescopic suspension up front, giving it the ability to win in dirt rallies and on rough Indian roads.
The UZO 125 is packed with technology features not found in any other scooter in India including external front fuelling and a fully digital dashboard that incorporates the functions of a speedometer, tachometer, odometer, tripmeter, fuel indicator, clock, high speed alarm and an accelerometer. The UZO 125 comes with an easily accessible charging point which is standard to charge mobiles and other digital devices. It also has the largest storage space amongst scooters in India at 22 litres. This space is illuminated and protected by a 4-in-1 antitheft key to ensure the UZO 125's security is never compromised.
The UZO 125 delivers ARAI mileage of 59 kmpl and comes in 4 exciting sporty color choices — Racetrack Black, Colt Black, Victory Violet and Blazing Blue. The Rodeo UZO 125 is a complete package and has been designed keeping the youth in mind. It comes at an extremely competitive price of Rs. 47,957/- (ESR- Delhi).
Viren Popli, Chief of Operations, Mahindra Two Wheelers Ltd.
"The Rodeo UZO 125 redefines the scooter segment on many fronts, creating new benchmarks on performance, technology, features, convenience and style. The UZO 125 is targeted at youth looking to own a scooter that reflects their winning style and modern outlook."
The new Mahindra Rodeo UZO 125 features:
Racing style body graphics
Accented body coloured impact resistant mirrors
Striking coloured wheels
Sporty seat with anti-slip dual texture finish
4 exciting sporty colors
125cc engine with DCDI & ATLA system
Heavy duty front telescopic suspension
Aerodynamic design
ARAI mileage of 59 kmpl
High ground clearance of 154 mm
6 colour feature-loaded fully digital dashboard
Easy external front fuelling
Accessible mobile charging point
Largest illuminated underseat storage of 22 litres
4 in 1 Anti-theft key
Side stand safety buzzer