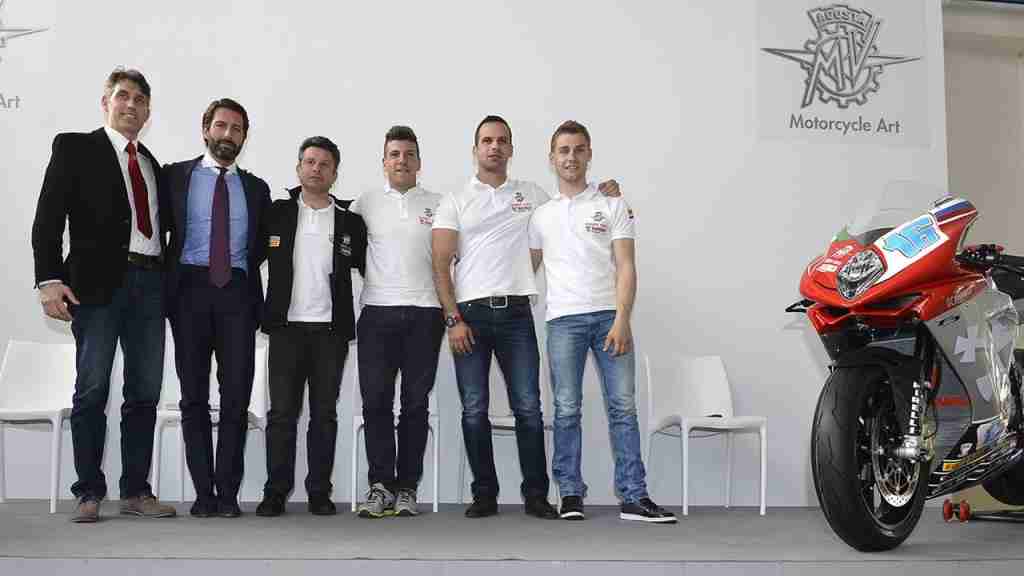 As of 2014, MV Agusta and Yakhnich Motorsport have joined forces to compete in both the Superbike and Supersport World Championships. Thirty-eight years on from MV Agusta's last official appearance on the world racing scene, 2014 will – thanks to an agreement between MV Agusta and Yakhnich Motorsport – give fans and enthusiasts all over the globe a fantastic opportunity to once again experience the glories of yesteryear. This agreement has seen the establishment of Team MV Agusta Reparto Corse – Yakhnich Motorsport, the team that, as of 2014, is managing the official MV Agusta bikes in the World Superbike and Supersport championships. The Team will enjoy the benefits of a very close working partnership between MV Agusta and Yakhnich Motorsport on both the sport management and technical development fronts. In future, that partnership will also give rise to business relations concerning the manufacture and sale of both racing parts and racing bikes for sport customers. In 2014 Team MV Agusta Reparto Corse – Yakhnich Motorsport is competing in the World Superbike Championship with the rider Claudio Corti on the F4 RR and in the World Supersport Championship with Jules Cluzel and Vladimir Leonov on the F3 675, which scored a superb win at the season opener on Phillip Island.
The team was established in 2007 and, at that time, consisted of two female riders, Nadezda Yakhnich and Nataliya Lyubimova.
During their first season, the team performed successfully in the Russian Road Racing Championship, taking first and second places.
By 2011 team riders were competing in challenging European championships (e.g. Campionato Italiano Velocità and the R6 Cup), with Vladimir
Leonov taking third place overall in the CIV.
In 2012 Yakhnich Motorsport competed in the Eni FIM World Supersport Championship. Vladimir Leonov rode well, taking 11th place overall.
One year later, 2013, Yakhnich Motorsport won the Supersport World championship title with Sam Lowes, with Vladimir Leonov improving to take 10th place overall.
In 2014 Yakhnich Motorsport raised their game yet again, becoming the official factory racing team "MV Agusta Reparto Corse-Yakhnich Motorsport" which competes in both the World Superbike and World Supersport championships.