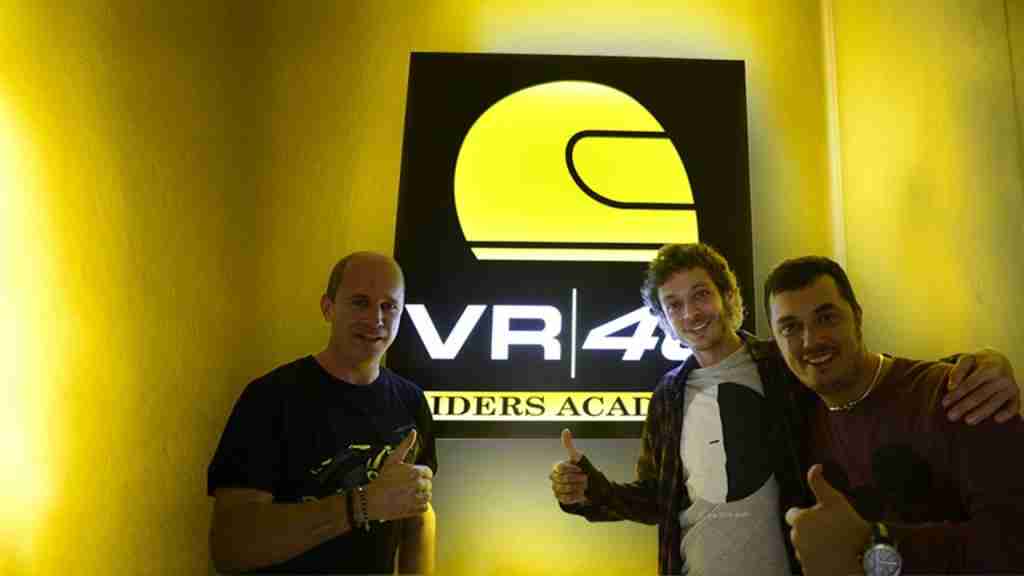 VR46 Riders Academy is the new headquarters for the training and growth of young quality Italian riders. Announced by Valentino Rossi, the VR46 Riders Academy for the first time, makes available his experience and knowledge gained over many years of racing.
The new talents of the VR46 Riders Academy will grow in Vale's "gym", company and "Ranch", and right here, Vale will develop, for each of them, challenges on the track and exercises to enhance their qualities. The academy has six talents from Tavullia: Franco Morbidelli, Luca Marini, Andrea Migno , Nicolò Bulega , Romano Fenati and Pecco Bagnaia. The riders are trained together, but with specific programs prepared according to the different physical and psychological attitudes.
The VR46 Riders Academy has an experienced team. Alessio Salucci manages the relationship with the Teams, Alberto Tebaldi is responsible for logistics and external relations, Luca Brivio for the operational management of the riders at the CEV, Carlo Casabianca for the physical preparation, Claudio Sanchioni for the contractual aspects and Barbara Mazzoni for the secretarial and administrative services.
Racing is not just a matter of talent. For this reason, in addition to a very intense and focused physical and psychological preparation, VR46 Riders Academy is committed to ensuring both the best possible support and service — thanks to world-class chief technicians and mechanics – and a future as much as possible fitting with the characteristics of each pilot. Salucci and Tebaldi recruited sponsors and Teams, appropriate for the characteristics of each rider. Franco Morbidelli will participate in the Moto2 World Championship with the Team Italtrans, Luca Marini and Andrea Migno will be part of the Team Aspar for the CEV, together with Nicolò Bulega rider for the Team La Glisse. Fenati and Bagnaia run in Sky Racing Team by VR46 for the Moto3 World Championship, the team created for the most talented riders of the two-wheels Academy.