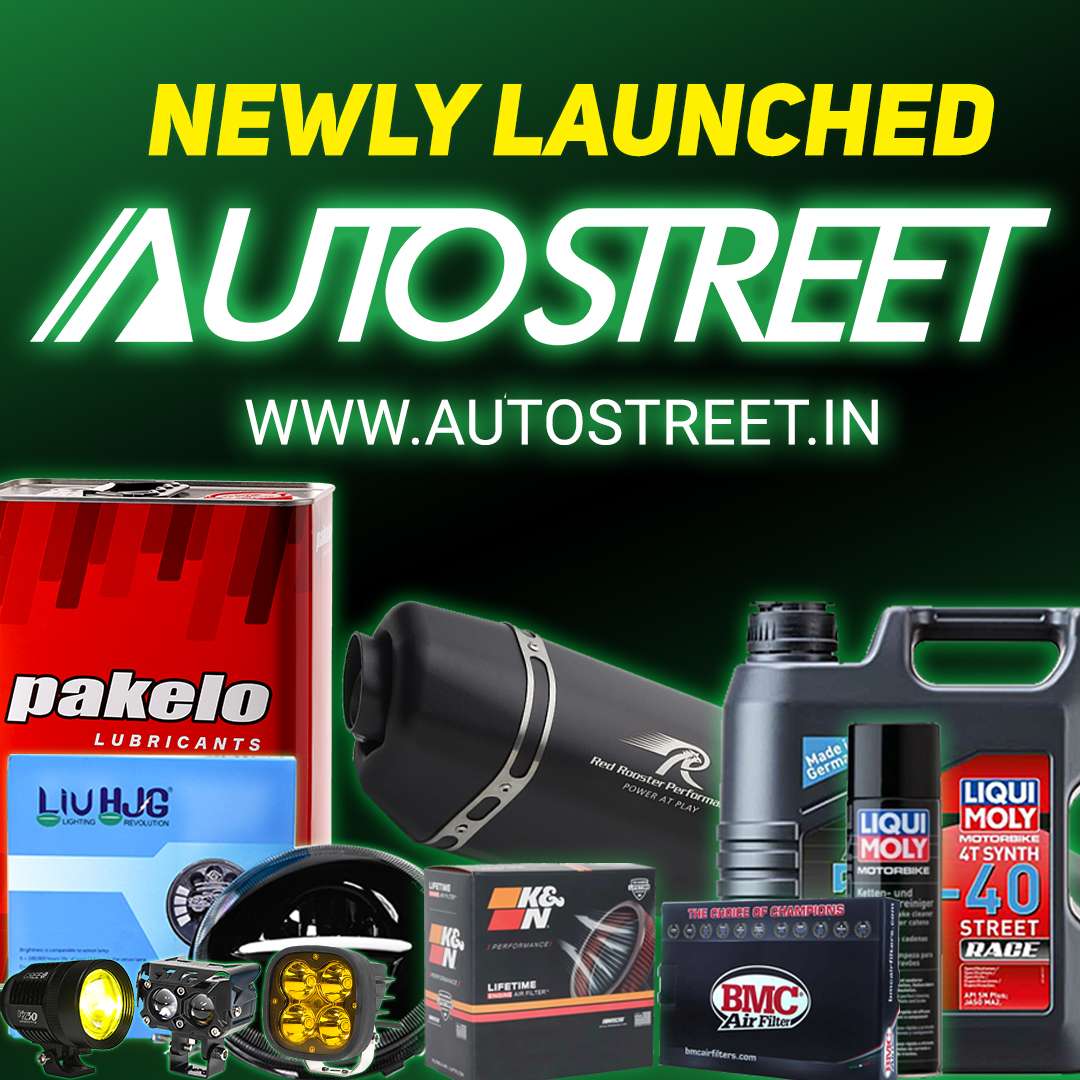 Repsol Honda's Marc Marquez capped off a perfect weekend at Circuit of The Americas by winning his second successive Americas Grand Prix ahead of teammate Dani Pedrosa. The race started in dramatic fashion after Movistar Yamaha MotoGP rider Jorge Lorenzo jumped the start and as a result had to relinquish his race lead and enter the pits to serve a ride-through penalty. This gifted the race lead to Marquez who was able to consistently lap in the 2'03 time bracket to quickly build a gap over the rest of the field. At the chequered flag Marquez crossed the finish line 4.124 seconds ahead of Pedrosa in second place, while Andrea Dovizioso finished in an impressive third place to score his first podium with Ducati.
Intermittent rain fell earlier in the day but track conditions were dry for the race, although track temperatures were considerably lower than yesterday. The peak track temperature during the race was 33°C, ten degrees cooler than yesterday afternoon. The medium compound rear slick was the preferred race option, with sixteen of the twenty-three riders on the grid selecting this option, while six Open-class riders selected the soft compound rear slick. In similar fashion to the season-opener in Qatar, only race winner Marquez selected the hard compound rear slick. All riders selected the medium compound front slick for the race. The improved track conditions compared to last year resulted in quicker race pace this year, with Marquez setting a new Circuit Record Lap time of 2'03.575 on lap three, while the overall race time was nine seconds quicker than last year.
Marquez's two wins from two races sees him lead the championship standings over teammate Pedrosa by fourteen points, while Movistar Yamaha MotoGP's Valentino Rossi is a further eight points behind and third overall in the championship points table.
Marc Marquez
"I'm very happy! I got a really good start, but when I saw Jorge overtake me off the line at first I was a little worried, but then I saw that he had jumped the start. It was a different race to previous ones because I led from start to finish; although it might seem easier that way, it is tough because you have to maintain concentration. It was a perfect weekend and gives us plenty of confidence, although we are aware that the coming races will be different. I know that the race was a little boring for the fans, but sometimes these types of races are good for a rider. Let's hope that the next one is more exciting!"
Dani Pedrosa
"It was a tough race as Marc was that little faster than me and although I tried to improve with every corner, it was too difficult to gain ground on him and the distance between us increased with every lap. In the end, he was too far away from me. I didn't have anyone behind me either, so I just kept up my pace as best I could. I learnt a few things in this race and we will try to apply them and make the maximum improvement possible, in order to be able to put up more of a fight next time."
Andrea Dovizioso
"I am very pleased with the way I managed the race because in the early laps I didn't have the right pace. But I kept calm and kept up a constant pace, and this paid off because I didn't stress the tyres too much. My performance dropped off a bit towards the end but obviously less than the other riders I was fighting with and this allowed me to do the final stages in a good condition. Then I pulled out a small gap over Bradl and Smith, which allowed me to take the chequered flag with an advantage of almost two seconds. I am very pleased with this result for my team. We've been working hard for a year and suffering a lot, and we are still not as quick as we would like to be. Getting a result like this at this time of the season is very important, also for all the engineers and mechanics in the racing division back in Bologna, who are working very hard to improve the Desmosedici's competitiveness."
Stefan Bradl
"First of all this race was a bit strange because of the jump-start of Lorenzo and in the beginning I struggled a bit to find my pace. I had to battle with Rossi and Ducati riders in the first laps and it took me some time to get out of that for finding my speed. After that I could go, but honestly we had a big problem with the front tyre as it dropped down too fast. I had to slow down and it was impossible for me to catch Dovizioso. The tyre performances throughout the weekend were good but in the race we had a very big problem and I think it's the same for many riders right now. I smelled the podium today and it's difficult to accept the defeat but we can be happy anyway because we did a very good job".
Cal Crutchlow
"I was very optimistic, but unfortunately I had a problem with the rear tyre of the bike immediately from lap 1, there were some very big vibrations and it was becoming worse so I thought it was better to pit and change the tyre. Because we were not even at half-distance, the team made the decision to put the soft rear tyre in and I took benefit from that but I was never going to get any points. I remember hitting a bump on the track that upset the bike. It was a fast corner and seemed like it was just going to be a normal crash, but I got caught up with the bike and it ended up high siding me. I really hit my hand so hard that I dislocated the finger and the swelling of the hand was so bad that I couldn't see the problem. I'm sorry for the team, but very pleased for Andrea to be on the podium after all the hard work the guys in Ducati Corse have put in over the winter."
Bradley Smith
"I am very pleased with my performance during the 21 laps with this being the most physical track on the calendar in my opinion. I made it hard work for myself. It's difficult to get a perfect setting around here as there are so many different corners, and it is impossible to make one setting which suits all of them. You have to make the best compromise. I was a bit too aggressive during the first laps, and overheated my brakes and the front tyre got really warm. So rather than risking anything, I let them recover, which took me 3 or 4 laps. I saw Pol come past me and then Valentino getting away, so I just had to take a breath. Once the tyres had stabilized, I started moving forward. I then thought either the bike is going to come to me or I am just going to have to sit where I am. With 12 laps to go, I realized that I had a chance and put my head down. I got to Bradl and gave everything I could, and when I reached those left right left corners, where I tried to go underneath him, my heart rate just went through the roof. I put all my cards on the table, as I knew that Dovizioso was edging away, but I am still really pleased to be the top Yamaha".
Pol Espargaro
"I'm truly happy with today's result; to finish my first MotoGP race in sixth position and in front of the Factory Yamahas makes me quite proud. I knew that I had to push as much as possible at the beginning, as I didn't want to lose contact with the guys in front of me. I probably pushed a little too much and I could not keep the rhythm until the end of the race. But I'm happy that I was able to battle with my teammate during a certain stage of the race because Bradley is going really fast this season. Being the second Yamaha means we have not done a bad job at all. The biggest problem during the race has been the front tyre and I think all of the Yamaha's struggled with it. We knew already from last year's race that it would not have been an easy track for our bike. I can physically feel that it has been a very demanding race, the MotoGP bikes are exhausting. I have some pain in my shoulder because of the high number of left corners and especially during braking towards the end of the race. The team did a great job and I'm really giving it my all to learn and improve as quickly as possible. I'm already looking forward to the next round in Argentina in a couple of weeks".
Aleix Espargaro
"This morning we struggled a lot due to the front chattering and it happened the same in the race. I couldn't push. I had to be a bit conservative, focusing on finishing the race and getting some points. It was very frustrating but it was impossible for me to push more today. Anyway I'm confident for the next GP and I look forward to race in Argentina."
Colin Edwards
"We struggled the whole weekend and I also had an issue with my front tyre, that made my race even more complicated. With 4 laps to go, I had problems with the fuel pressure and my bike stopped, when I was in the back straight. My race was over. Now we will try to understand what happened."
Alvaro Bautista
"We knew that it wouldn't be an easy race: I got off the line pretty well and I found myself in the group battling for third place. I could keep a good rhythm and I was able to stay with them, so much so that I even overtook a few riders. Unfortunately, I continued to have the same problems encountered during practice and qualifying: at a certain point I lost the front and I couldn't avoid the crash. It's been a really difficult weekend for us, however in the race I might be able to get a top six finish. We will try to forget this weekend as soon as possible: we need to reset everything and start again from scratch, with the highest concentration ahead of the next round in Argentina, where the priority will be to finish the race".
Scott Redding
"I felt comfortable for the first 7-8 laps, but then I started to lose more and more grip on the front tyre and my rhythm started to drop a lot. I tried to resist, but after losing the front several times in the end I crashed: I'm okay, nothing serious, just a small crash. After the race, we checked the front tyre and we noticed that the right side was completely ruined: it's strange because we already had a lot of laps with this kind of tyre during practice and we haven't had any problems, so we need to investigate more if there's been a problem with the tyre. The bike was fine, although the battle with Hernandez, who was passing me every time on the straights, broke my rhythm, taking away the possibility to try to catch the group of riders in front of me".
Nicky Hayden
"To be honest the race went a lot better than I expected and obviously it was much better than the rest of the weekend. It hasn't been an easy Grand Prix for us, we had a few setbacks during practice and to be honest my reaction wasn't the best. It was hard for me to be so far off the pace in my home race and I have to apologize because I'm sure I wasn't easy to be around. The team worked really hard all weekend, I gave the mechanics plenty to do and they did their best to give me the best possible bike. In the end we have come away with a positive result and I had fun fighting with a strong group of riders. The positive thing is we have more experience with this new bike and we know the season is long so we have to keep going to make the most of our potential."
Hiroshi Aoyama
"I think starting from sixteenth and finishing twelfth, we have to be satisfied and it shows the progress we have made all weekend. I had a good start but with us going for the hard tyre we had to wait for the feeling to come in and as the laps went by I was able to close on the group in front and make some passes. In the end I almost caught Nicky so I am really happy and grateful to the team for giving me a great setting, the bike worked well and I felt better than in Qatar, especially with the front end. We still need to build experience with this bike but a twelfth place finish today is positive and we are on the right lines. I want to thank the team, the sponsors and everybody around me that helps us score results like this."
Andrea Iannone
"I am satisfied with today's result, but I could have done better if i didn't have the tire problem. I pushed to the limit till it was possible, the grip of the front tire suddenly got worse making it too dangerous to push. I do not understand why it lost so much grip, during the practice session we used the same compound and didn't have this problem. This is my first good race in MotoGP after a difficult year for Ducati, we are getting stronger! I thank the members of my team for the great job this weekend and Ducati for support."
Yonny Hernandez
"It was a good race I'm happy with my result! I was close to Hayden and Aoyam for most of the twenty laps, they have a lot of experience , and it was a good opportunity that helped learn a lot. I'm glad I achieved my goal again! I thank the team for the hard work done."
MotoGP COTA, Austin, Texas results
1. Marc Marquez (SPA) Repsol Honda Team 43'33.430
2. Dani Pedrosa (SPA) Repsol Honda Team + 4.124
3. Andrea Dovizioso (ITA) Ducati Team + 20.976
4. Stefan Bradl (GER) LCR Honda MotoGP + 22.790
5. Bradley Smith (GBR) Monster Yamaha Tech3 + 22.963
6. Pol Espargarò (SPA) Monster Yamaha Tech3 + 26.567
7. Andrea Iannone (ITA) Pramac Racing + 28.257
8. Valentino Rossi (ITA) Movistar Yamaha MotoGP + 45.519
9. Aleix Espargaro (SPA) NGM Mobile Forward Racing + 47.605
10. Jorge Lorenzo (SPA) Movistar Yamaha MotoGP + 49.111
11. Nicky Hayden (USA) Drive M7 Aspar + 1'00.735
12. Hiroshi Aoyama (JPN) Drive M7 Aspar + 1'03.954
13. Yonny Hernandez (COL) Energy T.I. Pramac Racing + 1'07.333
14. Karel Abraham (CZE) Cardion AB Motoracing + 1'27.972
15. Hector Barbera (SPA) Avintia Racing + 1'32.376
16. Michael Laverty (GBR) Paul Bird Motorsport + 1'32.543
17. Danilo Petrucci (ITA) Came Iodaracing Project + 1'39.176
18. Mike Di Meglio (FRA) Avintia Racing + 1'51.962
19. Scott Redding (GBR) Go&Fun Honda Gresini Not classified (2 laps)
20. Colin Edwards (USA) NGM Mobile Forward Racing Not classified (4 laps)
21. Cal Crutchlow (GBR) Ducati Team Not classified (9 laps)
22. Alvaro Bautista (SPA) Go&Fun Honda Gresini Not classified (12 laps)
23. Brok Parkes (AUS) Paul Bird Motorsport Not classified (13 laps)
MotoGP Championship standings post COTA, Austin, Texas round
1. Marc Marquez (SPA) Repsol Honda Team – 50
2. Dani Pedrosa (SPA) Repsol Honda Team – 36
3. Valentino Rossi (ITA) Movistar Yamaha MotoGP – 28
4. Andrea Dovizioso (ITA) Ducati Team – 27
5. Aleix Espargaro (SPA) NGM Mobile Forward Racing – 20
6. Andrea Iannone (ITA) Pramac Racing – 15
7. Nicky Hayden (USA) Drive M7 Aspar – 13
8. Stefan Bradl (GER) LCR Honda MotoGP – 13
9. Bradley Smith (GBR) Monster Yamaha Tech3 – 11
10. Cal Crutchlow (GBR) Ducati Team – 10
11. Pol Espargarò (SPA) Monster Yamaha Tech3 – 10
12. Scott Redding (GBR) Go&Fun Honda Gresini – 9
13. Hiroshi Aoyama (JPN) Drive M7 Aspar – 9
14. Yonny Hernandez (COL) Energy T.I. Pramac Racing – 7
15. Colin Edwards (USA) NGM Mobile Forward Racing – 7
16. Jorge Lorenzo (SPA) Movistar Yamaha MotoGP – 6
17. Karel Abraham (CZE) Cardion AB Motoracing – 5
18. Danilo Petrucci (ITA) Came Iodaracing Project – 2
19. Brok Parkes (AUS) Paul Bird Motorsport – 1
20. Hector Barbera (SPA) Avintia Racing – 1