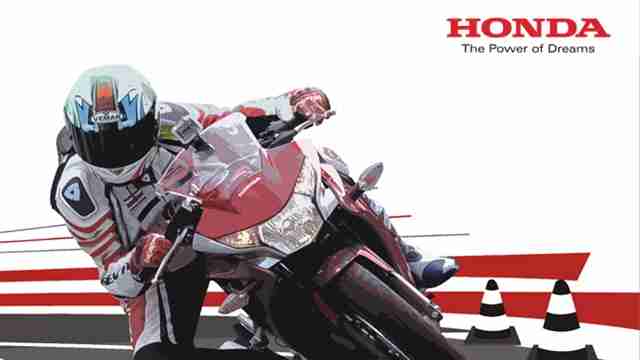 For the 7th consecutive year, Honda Motorcycle & Scooter India Pvt. Ltd. (HMSI), is participating in the 'MMSC – FMSCI National Motorcycle Racing Championship 2014' at Buddh International Circuit (BIC) Noida, from 21st- 23rd March, 2014.
Bringing intense excitement and adrenaline to the race, the CBR 250R category is under a Team Championship. CBR 250R performance bikes are leased to teams registered at FMSCI. Honda will further support participating teams with Original Spare parts worth Rs. 10,000 and set of tyres replacement each round. This year, Honda has introduced it's CBR 150 R Novice category at BIC to promote racing amongst new riders. These vehicles are modified with imported HRC performance kits for an exhilarating output. Honda also provides CBR 150R with original spares support on lease for Group C & Group D 'National Motorcycle Racing Championship' to registered teams.
Honda's initiatives for 'Safety Promotion'
Safety is an issue very close to Honda's heart. Till date, Honda has engaged around 6000 biking enthusiasts, journalists and spectators through various Fun, Safety riding and Gymkhana activities. Safety riding will be held during Round 1 of Honda One Make Race, 2014. These activities will give visitors of all age groups a unique opportunity to get tips on safe riding from trained Instructors. They can enjoy slow riding (an activity that aims at enhancing bike balance), highly popular Gymkhana activities (a 'fun' riding activity for enhancing rider maneuverability & road-sense). For kids learning, safety riding session with CRF-50 model which is specially designed to provide experience and education on two-wheeler & road safety will be there at the venue. To aid first time riders with overall balance, Honda will set up its riding trainers which simulate various traffic, road and weather conditions so that riders can develop a healthy road sense.