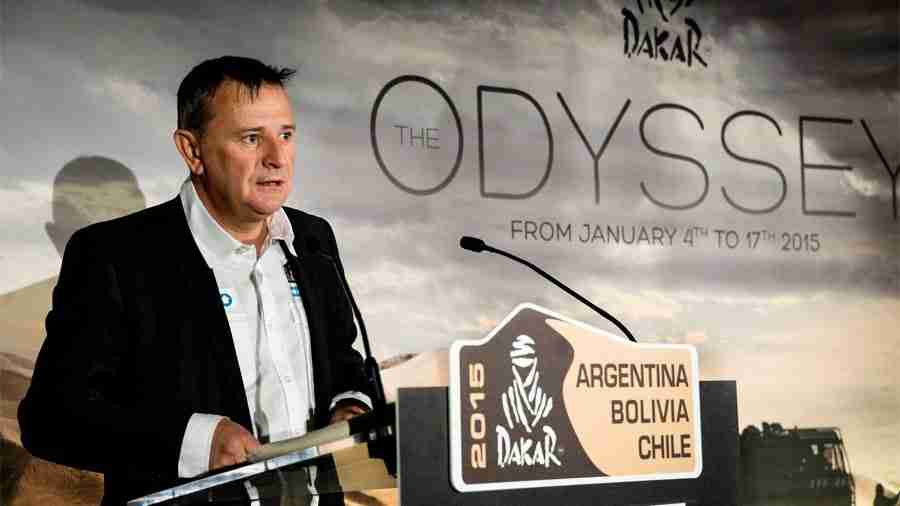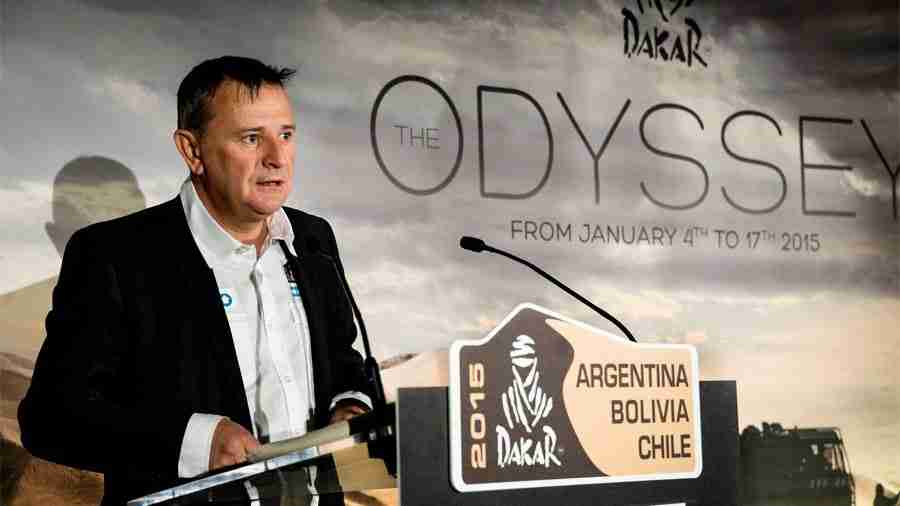 Today Paris played host to the presentation of the 2015 edition of the Dakar Rally. The World's toughest test kicks off on January 4th 2015 on a route that once again will wind its way through South America taking in Argentina, Bolivia and Chile, before coming to an end on January 17th.  It was the Pavillion Kléber in the French capital that hosted the official presentation of the 2015 Dakar Rally — Argentina — Bolivia — Chile – this morning. Team HRC, will be taking part for the third consecutive year, in this, the 37th edition of the legendary off-road race.
The race gets underway in Buenos Aires, Argentina on the January 4th 2015 and finishes up in the very same capital some 9000 kilometres later on the 17th after crossing Argentina, Chile and Bolivia. Iquique (Chile) will accommodate the race's rest-day. Competition manager, Etienne Lavigne, stressed that the route will be very full-on and offer a great challenge to all the participants. In the most recent edition of the Dakar Rally, Team HRC entered five official riders aboard the new Honda CRF 450 RALLY machine. Hélder Rodrigues finished in fifth overall position, Joan Barreda seventh and Javier Pizzolito came in 23rd. Of the three riders competing on the pre-production model, two managed to finish the rally: Laia Sanz was the top female rider finishing 16th, while her team-mate Pablo Rodríguez in the Honda Argentina Rally Team was 32nd. The new production Honda CRF 450 RALLY will soon be available for any of the teams or riders interested.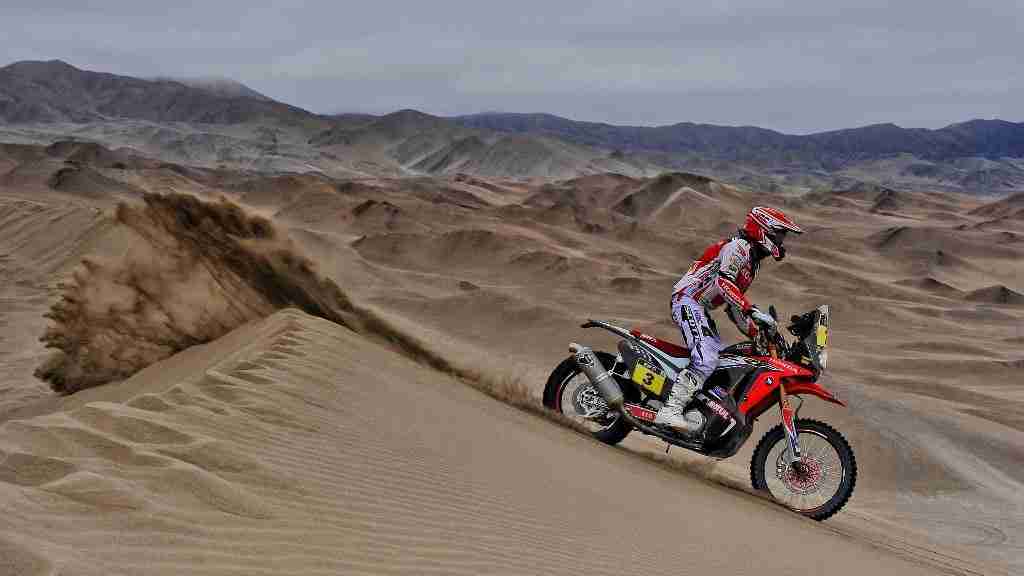 Team HRC will shortly announce the definitive line-up of the new team that will take part in the various challenges that lie ahead in both 2014 and the Dakar 2015. Team HRC will be participating in the first test of the FIM Cross-Country Rally World Championship, at the Abu Dhabi Desert Challenge, which takes place from the 4th to 10th April.
Martino Bianchi – Team HRC General Manager
"The 2015 edition of the Dakar looks set to be an interesting one. Having the start and finish both in Buenos Aires, will bring in a lot of spectators, and the Bolivian and Chilean stages will be equally thrilling. Iquique really is the ideal setting for the rest-day, and you can be sure that the organisers will come up with some important stages in the Chilean dunes. It will be a Dakar that, as always, has plenty to be discovered. Team HRC is doing its utmost to prepare for this, the World's toughest and most prestigious race."