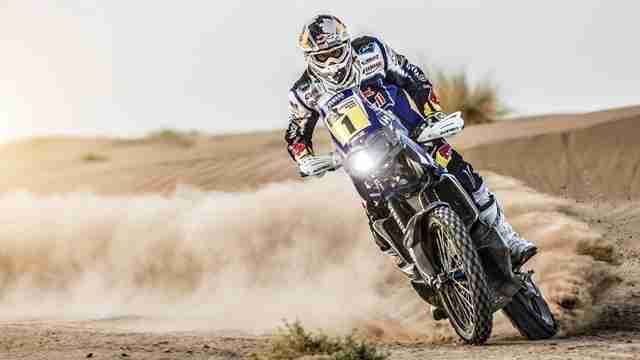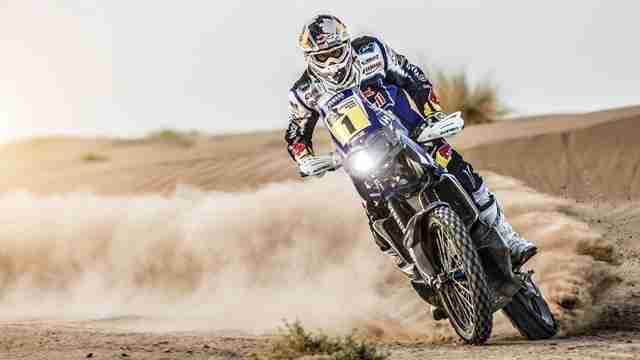 The long winter wait is finally over as the 2014 Dakar Rally got underway today in South America. Defending champion Cyril Despres took third place on the first special stage of the rally, coming in 1'40secs behind the lead on his first Dakar stage as a Yamaha Factory Racing rider. As the first rider on to the stage Despres had no tracks to follow and so set the route for the following riders.
Despres' support rider Mickael Metge and Oliver Pain were the next Yamaha Factory Racing riders in the rankings, Metge taking eighth on his opening day and Fellow Frenchman Pain taking 16th. Dutch Yamaha Netherlands Verhoeven rider Frans Verhoeven eased his way in to the 2014 Dakar, taking a careful ride in to 18th position to kick off his challenge. The first timed action of the 2014 Dakar saw the riders tackle a 180km special stage in the Córdoba region of Argentina. Starting in Rosario, the riders first had to tackle a 405km connection before competing in the 180km timed special. They then had a further 204km connecting ride to wrap up the day in San Luis.
The second day of the 2014 Dakar Rally proved to be a challenging one for Yamaha's Dakar riders in Argentina as they tackled Stage 2, San Luis to San Rafael. The day's riding included some of the fastest sections of the rally and the competitors first taste of sand dunes. Yamaha Factory Racing rider Cyril Despres had a day to forget after a fall cost several minutes. Luckily the defending Dakar champion was unhurt and quick to continue on his Yamaha YZ450F machine, wrapping up the stage in tenth to take eight overall at the end of the day. Olivier Pain was the next rider to finish, taking 12th on the 359km Special stage to sit 13th overall. Yamaha Netherlands Verhoeven rider Frans Verhoeven completed a second steady day to finish the stage in 16th, taking 15th overall. Michael Metge was the last Yamaha Factory Racing rider in the Special stage rankings, taking 22nd. Metge's GPs is currently being investigated after the Frenchman was penalised 41 minutes for an alleged late arrival at the bivouac yesterday.
Cyril Despres
"I arrived a little too quickly on a note in the road book at around kilometre 250 and went over the handlebars. Fortunately it was a soft landing so the bike wasn't damaged but it took me a while to dust myself down and get going again and inevitably I lost time. Overall a day to forget."
Olivier Pain
"The stage started off really fast and finished that way too, but in between there was a nice section of dunes, a little like Le Touquet, which was really fun to ride. I got a little stuck in the dust early on but made up some time in the sand and as a result moved up a little in the overall rankings. Now I'm approaching the top 10 and am well placed on the eve of the first marathon stage."