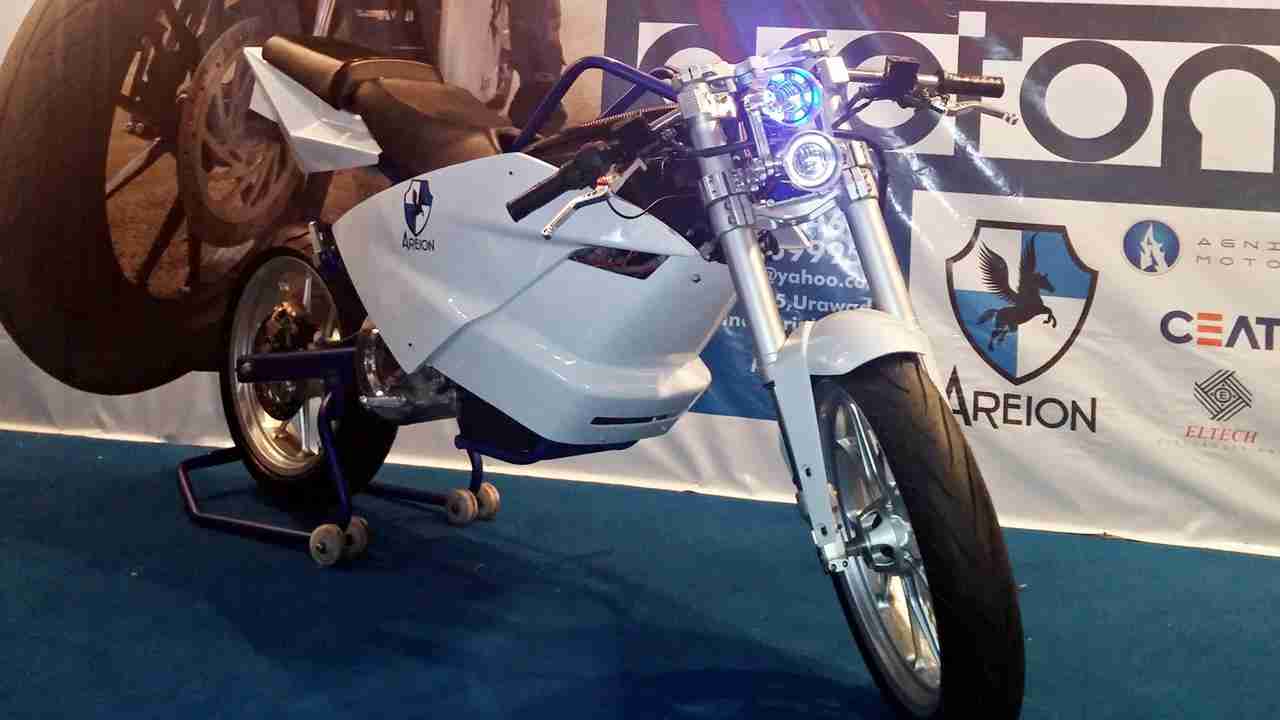 Areion Motors displayed their high speed electric bike called the 'PROTON' at the Auto Expo 2014 and proudly announced their innovative excellence on a national platform. Areion Motors, a startup from Pune, Maharashtra, was founded by a group of like minded engineers that collaboratively envisioned a green future for motoring. With this electric motorcycle Areion Motors are proudly announcing their presence to the world. 'PROTON' as they call it, promises a thrilling experience with a fusion of high speed biking and ZERO fuel consumption. A pure electric bike, powered by a battery pack of 72V and a 24 HP motor.
Range: 150 kms
Top Speed: 140 kmph
Acceleration (0 to 100): 8.6 secs
Charging Time: 5 hrs
Operation Modes/Display 3 modes / Customized
PROTON was reviewed by various members of the industry, design, engineering and the consumer electronics press. PROTON was recognized for its contribution to the "GO GREEN" motto of life with the product's innovative electric excellence.
The CEO of Agni Motors, Mr. Arvind Rabadia, the providers of the brushed DC motor for PROTON, have been of terrific help for the development of this bike prototype. "We have provided the brushed DC motor to Areion, thus encouraging them to take up this project. We are extremely happy looking at the end product made by Areion Motors and wish them all the luck in their future endeavors." says Arvind.
The managing director of Areion, Mr. Pushkar Potnis, promotes its product by saying that, "PROTON is a one of a kind electric bike which will thrill the customers with a top speed of 140 kmph and can travel a distance of 150kms in a single charge of 4-5 hours. The electric controller is developed by Eltech Electrodesigns (our associates), is a high efficient controller, which can be installed on any bike and give an eco-friendly experience. Areion intends to bring this technology in the Indian market and provide the country with an enthralling and cost effective experience."
The MD of Eltech Electrodesigns, Mr. Vijay Deshpande who has developed the controller says " Areion has done justice and have taken serious efforts in developing the controller with us, I wish them all the luck for their future".
Electric, unmistakably seems to be the way of the future, and its definitely good to see some Indian companies joining the race to develop machines in this segment. All the best Aerion Motors, we are watching you keenly.