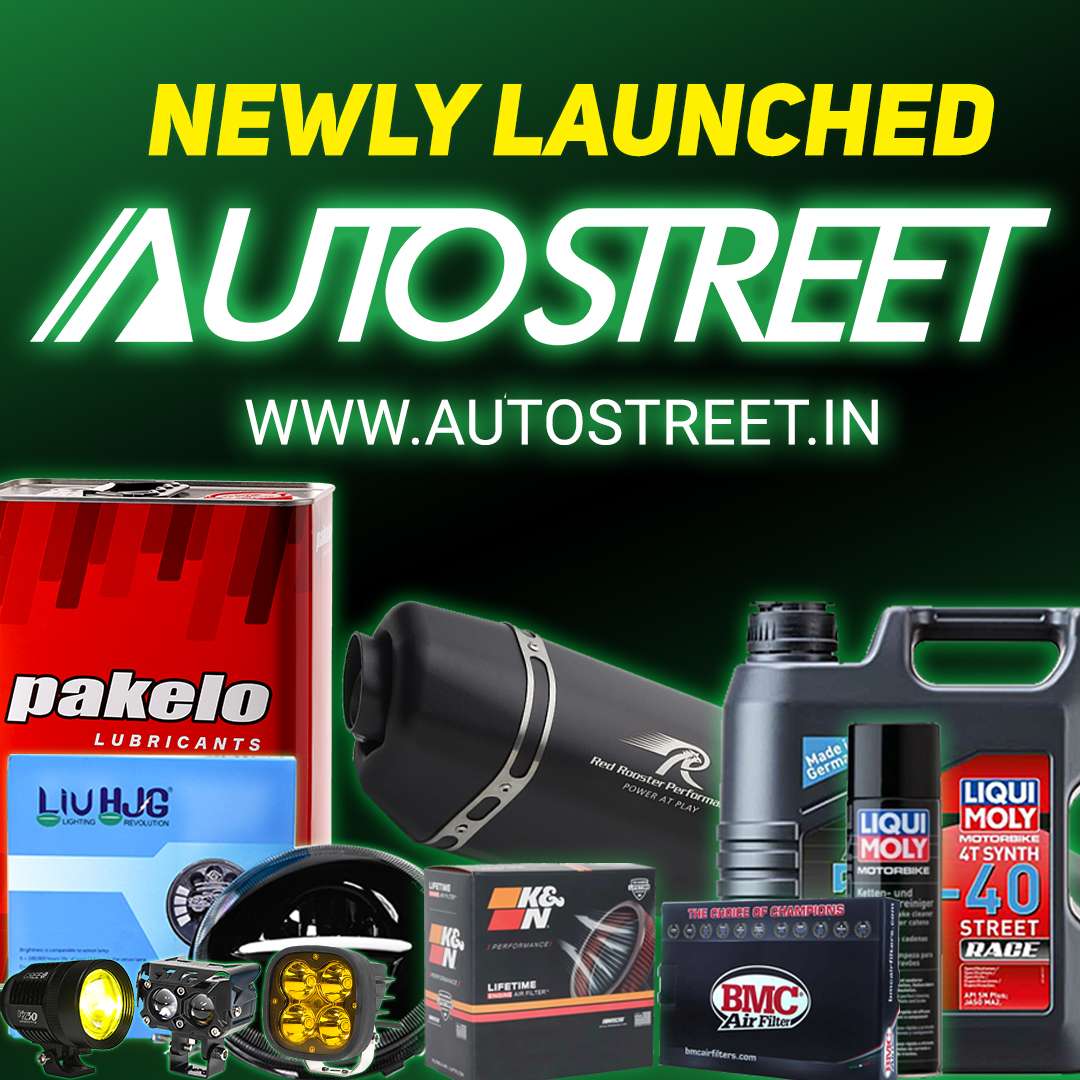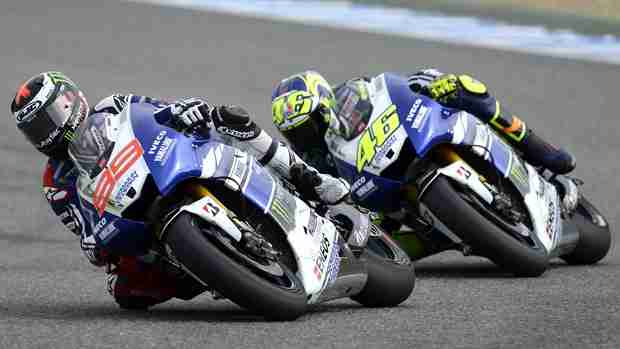 A final day of complicated weather conditions restricting track action has signalled the end of pre-season testing for the MotoGP Championship at the Jerez de la Frontera Circuit in Spain. Despite reduced track time because of the conditions, both Valentino Rossi and Jorge Lorenzo leave Jerez satisfied with the YZR-M1 package and feeling competitive as the first race of the 2013 season approaches. Having climbed dramatically to the top of the time-sheets yesterday for the first time in two years and sent a clear message that a new chapter had begun for him, Rossi put in another impressive ride this afternoon to leave the test second fastest in the combined times.
Reigning World Champion Lorenzo had kicked off the Jerez test as the fastest man before spending the next two days working on honing his skill at delivering unbeatable pace over distance. He leaves as the third fastest rider, less than two tenths of a second from his team-mate in second and making it a Yamaha one, two, three in the combined times.
Valentino Rossi
2nd / 1.39.735 / 30 laps
"I'm so happy because at the end of today's session we had some quite good conditions to make some laps in the dry and especially because for us it was very important to try the new chassis. The feeling is generally ok; I was able to be competitive in difficult conditions and I also made good lap times with the used tyre. The new chassis has some good and bad points but I think I will start the season with the one I used yesterday and test this one again during the season. I am happy about the test; I was competitive all three days so I am looking forward to going to Qatar."
Jorge Lorenzo
4th / 1.40.105 / 42 laps
"We didn't think we would practice so much today because the weather was so bad but finally we had two hours to practice and improve some things on the bike. I made a long run that I think was positive to understand the behaviour of the bike with old tyres. We are not the fastest but I think we are very consistent. It's been a positive test for us to gain some motivation after Austin; that was a difficult three days. It shows that every track is a different world so let's see what happens in Qatar. There can be a lot of sand on the track there so we'll see how it is. Like every year you feel a little nervous at the beginning, it's so important to start in a good way and get some points!"
Wilco Zeelenberg – Team Manager
"It's the last day of testing, finally in the last two hours we were able to go out and do what we came for and test the bike and new material we had available. The situation wasn't perfect, there were still some damp patches but I think we have the information we need to be able to start in Qatar with the right stuff. We didn't complete so many laps over the last three days but we are quite satisfied with the results. One of Jorge's strong points is consistency, yesterday he struggled to be able to find a constant pace but today he had that back and was good. We didn't pay too much attention to one hot lap, but looking at him I think he's ready for Qatar."
Massimo Meregalli – Team Director
"Today we could ride for one and a half hours, in the afternoon. We couldn't get all the information we were looking for, but the results we got are enough to decide which path we will take to start the season in Qatar in ten days time.
The winter tests are now done, we have done a good job and we can start the season in the best way. We achieved most of our targets and we finished Jerez Test with Yamaha in the top three which means the package is really good. We are looking forward to Qatar and we are ready to fight."