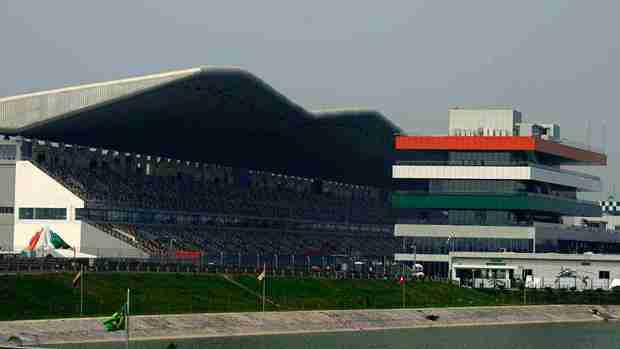 The FIM (Fédération Internationale de Motocyclisme) has announced the cancellation of the 2013 eni FIM Superbike World Championship round that was scheduled to be held at Buddh International Circuit on 17 November 2013.
According to the authorities this is due to operational challenges faced by Jaypee Sports International Ltd (JPSI) and Dorna World SBK Organization (DWO). The Federation of Motor Sports Clubs of India (FMSCI), JPSI and the Indian Motorsport Marshals Club (IMMC) are now working intensely together to make the Indian round as safe as possible in preparation for a future event. But truth be told its due to the heavy logistics problem that the teams would have to face due to the unwillingness of the Indian government to accept Motorcycle racing as a sport. This has left the teams with having to spend a whole lot of money in terms of taxes to bring in their equipment for just over a week and the process of this being even more confusing due to the 'outdated' laws of our country when it comes to motorsports.
As a starting point, the Buddh International Circuit will play host to both the FMSCI two-wheel and four-wheel National Championship races from 13th to 14th September, with fully trained IMMC Marshals officiating at the venue. JPSI has conveyed this to DWO, who appreciate the efforts being made to make it possible to host a round at some time in the future.
The final round of the 2013 World Superbike season will now be at Jerez in Spain on Sunday 20th October, which will make for an exciting year-end finale at a circuit that is making a welcome return to the Superbike calendar.