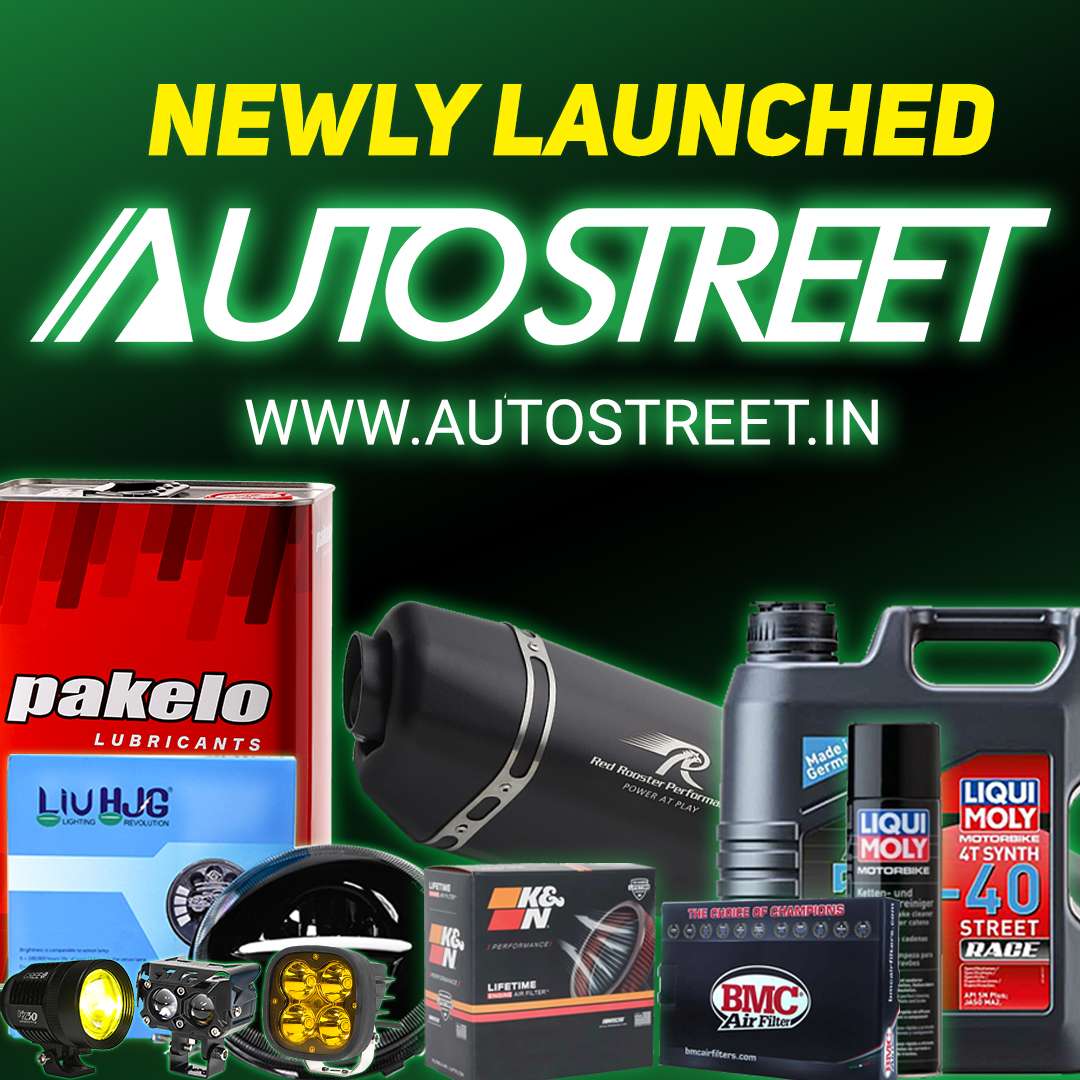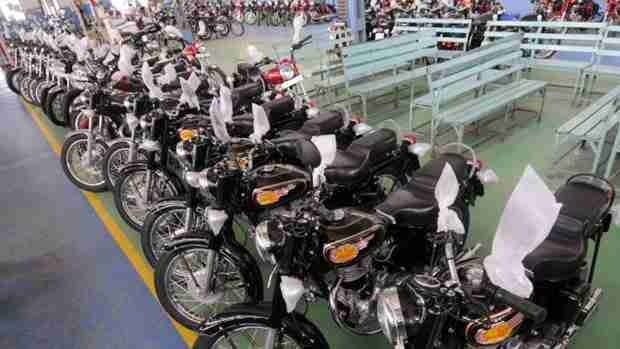 Royal Enfield today started commercial production from its new manufacturing facility at Oragadam, Tamil Nadu. Spread over 50 acres, the Oragadam plant starts with an installed production capacity of 150,000 units in the first phase. An initial investment of Rs 150 crores has been made towards construction of this facility that will produce the full range of Royal Enfield motorcycles.
Rolling out the first motorcycle from the Oragadam facility, Mr Siddhartha Lal, MD & CEO, Eicher Motors Ltd. said, "At Royal Enfield we have recorded a major milestone today with this plant at Oragadam becoming operational. Royal Enfield has witnessed a huge surge in demand in the recent past, recording a growth of over 50% for each of the last two years. We have been extremely successful in stretching the capacity of our existing 60 year old plant to record levels — achieving production of over 12,000 motorcycles in the month of March 2013. Yet the demand for our motorcycles has continued to outpace the supply. Therefore we have conceived of this new facility on a much larger tract of land and created a master-plan that can take the eventual production here to over 500,000 per year. With the speedy execution of the first phase of the plan, we have revised our production target upwards in 2013 — to 175,000 motorcycles from both plants. However, even as we start commercial production today, we have already begun working on the second phase of expansion at Oragadam, which will further increase the production capacity to 250,000 motorcycles in 2014. With this new facility, we now have the ability to scale our production quantity quickly in response to market demand."
"The heritage and history of Royal Enfield gives the brand an aura and an authenticity that cannot be replicated. With classical looks and powered by modern technology, Royal Enfield enjoys a highly differentiated appeal. The brand's endeavour is to provide a pure motorcycling experience to its customers worldwide", he further added.
Talking about Royal Enfield's future plans Mr Siddhartha Lal said, "The ability to increase capacity fast and superior quality of motorcycles is a crucial step for Royal Enfield towards meeting our global ambitions. While we are adding new models and new dealerships in the Indian market which is fuelling our growth, we are also working on building our presence globally. Higher investments into brand and distribution, as well as new products that are very appealing to international markets are going to be key for us to achieve global leadership in the mid-size motorcycle category."
The construction at the plant commenced in February 2012 and with civil work continuing around the clock, it was completed in a record time of 11 months. In addition to increasing capacity, the Oragadam plant has been designed to optimize cost of production through relevant automation while retaining the human craftsmanship that is distinct to the iconic Royal Enfield motorcycles. Towards this, an absolutely path breaking new CED paint shop with a painting capacity of 600 motorcycles per day has been installed in the plant. Further, to ensure consistency and less wastage, a robotic painting system and powder coating system have also been added. At the same time, processes such as the legendary pin-striping continue to be done through craftsmen who lend that special human touch to each motorcycle. The vehicle assembly line at Oragadam comes with several features such as ergonomic assembly work stations, torque controlled tools with feedback device and a capacity of producing one motorcycle a minute, or over 800 per day on two shifts. Effective controls and process, right from material handling to review mechanisms, have been created on the backbone of a modern and strong IT infrastructure. In addition, chassis dynamometers and a 1.4 kilometer test track within the factory premises allows for the motorcycles to be thoroughly tested before they are dispatched for customers.
The Oragadam facility has been built with sustainability in mind from the very beginning of the design stage with several initiatives such as reduction of effluent generation at source and zero liquid discharge system of treatment. In addition conservation of resources such as electricity, water and fuel has been given top priority. Even during the construction stage, the green concept was applied such as using soil from within the site for filling, as well as using the ideal quantities of steel, concrete and cement. The focus was also on creating efficient work spaces, equipment and utilities and hence effective use of natural, diffused lighting, natural air flow inside plant and 25% of wooded area have been ensured.