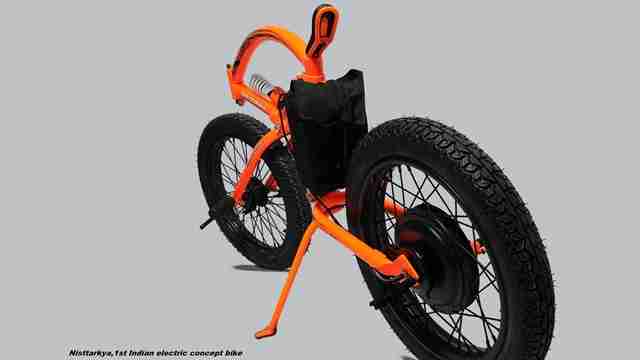 Enthusiasm and perseverance is probably the only difference between those who do and those who don't. Battling the odds and living a life that you want is probably the biggest achievement of all. Born in Moodbidri a small town close to Mangalore, India and then later moving to the historic city of Mysore, Santhosh has the perfect guy next door image up until you understand his passion for the motoring world. From learning the latest from the stock piles of automotive magazines to cycling many kilometers just to catch some racing action, Santhosh never let any thing to chance when it came to motoring. Having participated in the Raid the Himalayas in 2004 and 2005, he later on went to take not one but two Limca Records. One for being part of the maximum number of bikers at the worlds highest motorable road and the second for covering the most number of highest motorable passes in 24 hours, 8.
He is not new to the world of bike building either, in 2009 he built the worlds smallest e-bike named the Mooshiqk. The bike with a wheelbase and height of 13 inches weighed just 5 kilograms and entered the Limca book of records, India book of records and the Asia book of records. In 2010 he even designed a concept hub less cycle. It was after this that he started working on his idea of an all new design for an e-bike. This concept would take 18 months to realize.
Nisttarkya, meaning 'unimaginable' in Sanskrit was basically modeled after the crouched aerodynamic seating position from race bikes. The frame was designed taking a minimalist approach making the rider part of the bike than on it. The final product weighs just 40 kgs with a wheelbase of 50 inches and a seat height of 38 inches. It is powered by a 36 V 350W motor with a max speed of 30 kmph and a range of 30 kilometers. Now we still have not gotten to testing it out yet but it sure does look interesting and definitely one of a kind, albeit maybe a little uncomfortable. We will try to get you more and possibly some videos in the near future. Here's wishing Santhosh all the very best for the future and hoping to see many more new machines and records from this champ.