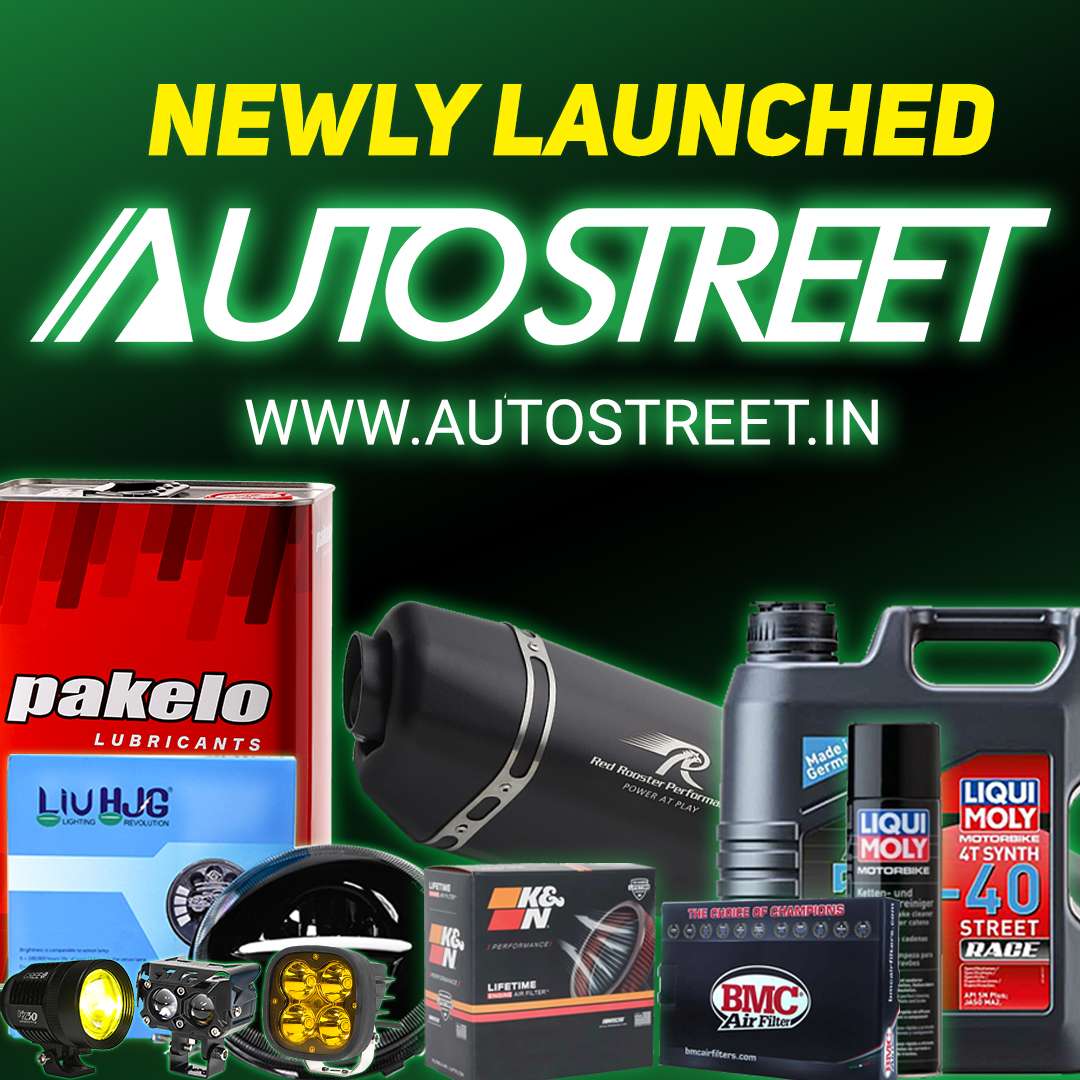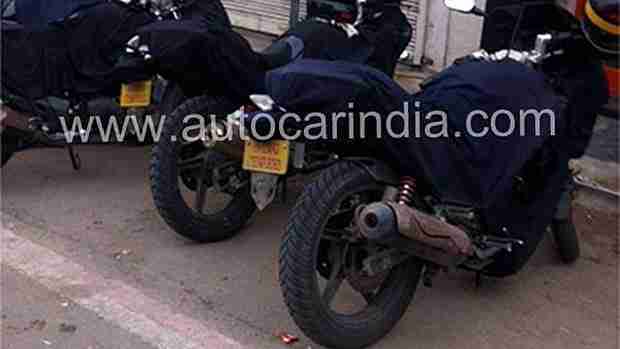 Hero MotoCorp seems to be a busy company, even though they sit perched high in the two wheeler scene they are not sitting idle. Spotted here under testing is possibly a new motorcycle from the company which will mostly be displayed at the Auto Expo 2014. Now going by the visual appearance it looks more or less similar to the existing shall we say 'disproportionate' ZMR. Visual changes include a split seat, a slight change in the tail section with the turn indicators now separated from the tail section, a different exhaust and the changes end there. The overall proportion's are very similar to the existing Karizma ZMR and the tyres profiles look the same, the handle bars are similar or rather the same and the twin rear shock absorbers remain. But if you look at the two bikes above, the first one has the rear disc and the ZMR'ish silencer and the second has drum brakes and the the original Karizma exhaust. This suggests that both the Karizma models are going to be updated.
If everything is the same and if its just a question of a cosmetic upgrade then why the camouflage and the testing you might ask? Well the change we suspect is with the engine. The Karizma ZMR 'might' receive a 250cc mill, the same one on the CBR250R. Now we said might because we do not think Hero would want to use any more Honda parts in the long run. If its true then this will give Hero's flagship model some more umph to keep up with the new fast boys in town, but we expect the same engine with minor tweaks and an updated FI system.
Now we all truly expected a totally new bike from Hero coming out from the EBR partnership. Chances are that the small bike from the Hero – EBR partnership might not be actually that small and would actually be something in the 300-400cc category. So then which one should we expect to see at the Auto Expo 2014 in Delhi? Going by the current sighting of these upgraded Hero Karizma ZMR's we expect the same to be displayed there. But interestingly we did some poking around with the some of the Hero officials we know and they seem to hint towards a Hero – EBR bike at the Auto Expo, which could suggest that the new Karizma ZMR with its upgrades might not be that comprehensive as assumed and it could launch earlier somewhere in October – November.
Photographs & video thanks to: Gaadi.com & AutoCar