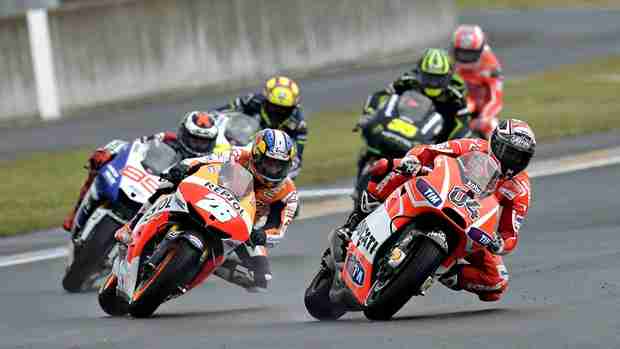 This weekend the MotoGP World Championship moves to the heart of Tuscany, for one of the classic events on the calendar: The Grand Prix of Italy at the beautiful and challenging Mugello circuit. Nestled deep in the Tuscan hills, the Mugello circuit is just over 300km from the Yamaha team's base in Gerno di Lesmo, near Milan. Dani Pedrosa and Marc Marquez, have both taken two wins on their previous visits to the Italian circuit, and attempt to add to that tally at the fifth round of the season. The track is a favourite for both Jorge Lorenzo and Valentino Rossi, with each scoring multiple victories across classes. Lorenzo can claim one 250cc win, two second place premier class finishes in 2009 and 2010 and the last two consecutive premier class victories in 2011 and 2012.
With his victory at the French Grand Prix, Dani Pedrosa managed to tip the three-way tie on triumphs with Marc Marquez and Jorge Lorenzo in his favour. The Repsol Honda Team rider scored his second consecutive win and leads the series, with a 6-point advantage over teammate Marc Marquez. He made a memorable comeback in his first wet race of the season. Rossi's Mugello record includes one 125cc win in 1997, a 250cc win in 1999 and then an incredible seven-year consecutive premier class win streak at Mugello from 2002 to 2008, making him the only Grand Prix rider ever to take seven straight wins at his home race.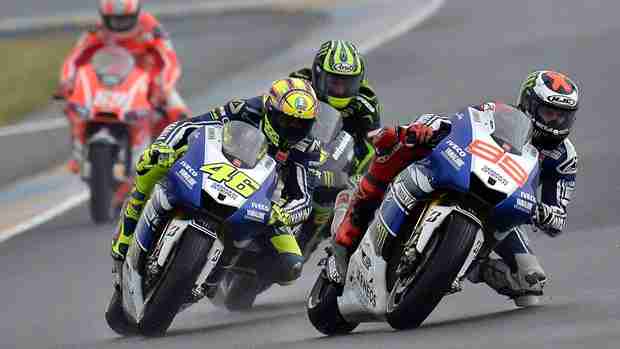 The Ducati Team is preparing for its home round and the Mugello round is sure to draw a host of fans, many of whom will be cheering on Andrea Dovizioso and Nicky Hayden from the Ducati Grandstand at the Correntaio curve. Dovizioso will be competing aboard the Desmosedici GP13 for the first time at Mugello, where he began his Grand Prix career in 2001 (in the 125cc class), and where he has finished on the premier-class podium in each of his last three visits. Hayden also had a strong performance last year at the track, threatening for the podium before running off the track on the final lap.
Also in action at Mugello will be Ducati Test Team rider Michele Pirro, making his second wildcard appearance this season on the GP13 'lab bike' following on from his Jerez debut; it will be the third race in a row for the Italian, who also took part in the Le Mans round, where he finished eighth as a substitute for Ignite Pramac Racing rider Ben Spies.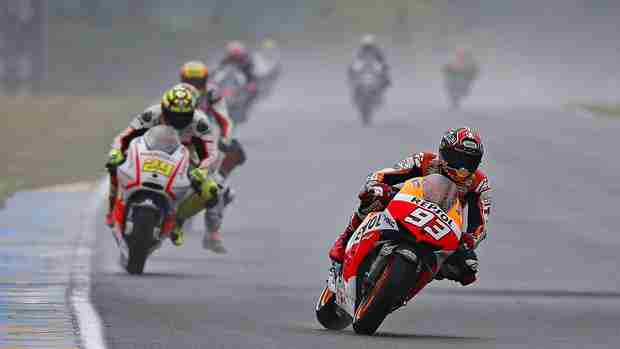 The Mugello circuit is one of the fastest tracks on the MotoGP calendar. With a straight of over a kilometre in length fans can expect to see some incredible speeds as the 1000cc machines get pushed to the limit. The rest of the 5.245km track is guaranteed to provide exciting racing with 15 turns, varied camber and gradient changes and high speed chicanes set on an extra wide track with many overtaking possibilities.
Jorge Lorenzo
I'm looking forward to visiting Mugello after suffering a very disappointing weekend at Le Mans. It was a tough race for us and I want to recover points at Mugello, a good track for me. I like the circuit a lot because of its layout, plenty of long and high-speed corners. I have a lot of good memories there and I would like to make a positive weekend. 

I think also for Yamaha it is a good place to get the best performance. The circuit is amazing to ride and also the temperature is quite warm, as well as Jerez. The crowd is also very passionate there.

 The only weak point for us is the long straight, where maybe our rivals are stronger than us, but in general the track is very suitable for our bike. I can`t wait to go to Italy and find the pace. We need to cut away the gap to the front but anyway, the Championship is long so we have to be calm."
Valentino Rossi
"I am very happy that we go to Mugello. I love this track and I'm really happy to go back there with Yamaha. This is a track that I really like and a good result is important. Unfortunately we are still not fast enough so we need to improve, especially in dry conditions. We must work hard and improve the bike. The Mugello race will be difficult, but we will try to do everything to get the best result. A podium would be really nice. I believe that there will be many people at Mugello so I'm happy and the heat in Mugello is always good!"
Dani Pedrosa
"After a the race in Le Mans, I've managed to relax this week and I feel good physically. Mugello is a nice track and one that I really enjoy to ride. It's a fast track with long corners so it's important to have a good feeling with the bike. Usually the weather is good to us and there is a great atmosphere with all the fans there. I am leading the Championship which is very special so I hope we can arrive in Mugello and that the bike works well there too and we can do a good race!"
Marc Marquez
"I'm really pleased with the race in Le Mans, it was great experience for me to ride in the wet but now I am happy to go to Mugello and hopefully have some nice weather! Mugello is a difficult circuit, perhaps one of the most difficult in the World Championship. It has many changes of direction so we must work hard from the beginning to find the right set up. These coming to races will be very important as they are difficult circuits and we must remain focused. The other riders are so fast in Mugello so I'm sure it's going to be tough, but as always we will try our 100%!"
Andrea Dovizioso
"I definitely can't wait to do the Mugello weekend, as it's the nicest circuit in the world. It's Ducati's 'house,' and there will certainly be many fans on hand, so it's really a lot of fun to race there. We've already had some tests, so we'll be prepared, although it will be difficult because we still have basically the same GP13 from Le Mans. It's a tough track that's physical and very fast, although I don't think it'll be bad for us. Mugello is always a good circuit for me, and having the support of Ducati and its fans should help us to have a good weekend."
Nicky Hayden
"Of course we're extremely excited to go to Mugello. It's a great race at a great track with a great atmosphere–really one of the best GPs of the year, especially when you're riding a Ducati! Our bike was built around the circuit, so it works well there; the straightaway suits the Desmosedici because you come onto it so fast. It's a tough track–really challenging, technical and physical, with a lot of blind sections and elevation changes–but it's one that I like a lot. We're not expecting miracles, but I think we can do well. The Italian Ducati fans have stuck with us through a lot, and it would be nice to leave Mugello with a result they can all be proud of."