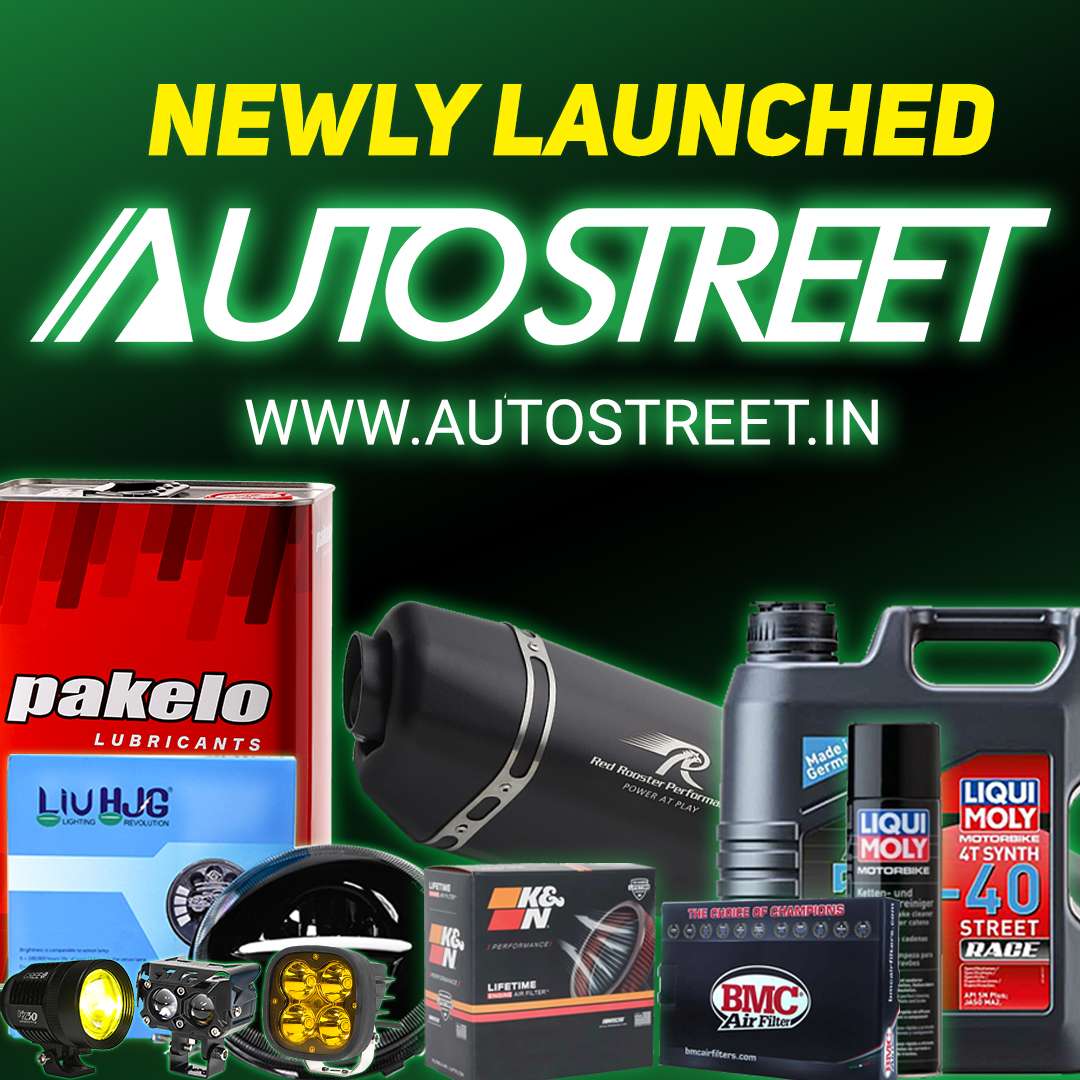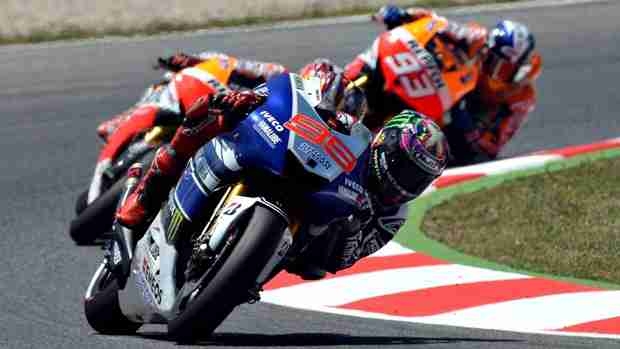 Jorge Lorenzo
"A perfect day, to be honest I didn't expect to win, I knew I had some chance but not like in Mugello where I was more convinced we could get the victory. It was really difficult physically as it was the hottest race of the year. I kept pushing 100% all race because any mistake would have been a disaster. I was surprised at the start as I expected to just pass Cal but I passed Dani also. I took profit from it and tried to open the gap but it was not enough to go away, Dani was there and we played some games, I was 0.5 ahead then 0.2; I was going then he was recovering me. Finally because I was tough mentally and never gave up I could open in the last five laps a little gap that was enough to win. The girl who designed my helmet, Anna Vives, is famous in Spain; she is a symbol that people with Down syndrome are capable of a lot more than some people think. I think it was very original and colourful so I was very proud and happy to have her on the podium to share the win with me."
Dani Pedrosa
"Today was a bit of a strange race. We could not get maximum performance and physically it was very hard, because of the heat of the bike and the tyres. When I tried to open the throttle the bike wobbled in the front and I had to be very careful. We three frontrunners were battling the track conditions today. It was a bit disappointing not to be able to push more, since the differences between us all was minimal.
We rode practically the entire race without any overtaking. It was very easy to make a mistake and in fact, on the closing laps, Marc [Marquez] made one and I had a slide, but in the end we were able to take a very important second place. We expected to do better after yesterday, but we now have an extra twenty points and we continue to lead the standings."
Marc Marquez
"It was a difficult race. We expected it to be tough, but we never imagined that we would be fighting for the podium with Jorge [Lorenzo] and Dani [Pedrosa] and I'm very happy with this result! It gives us confidence after a slightly tricky weekend, as in the end we found the ideal setup. During the race I learned a lot from riding behind Dani, trying to figure out how to ride a MotoGP bike at this track, and in the end we did quite well. We knew it would be difficult to finish in the top five, but we managed to get on the podium. I can only say I'm thrilled with the result. Now we look to Assen and we'll see if we can improve anything for that race during the test at Aragon."
Valentino Rossi
"We wanted to try and arrive on the podium, but anyway it was quite a good race. Race by race, apart form the unlucky times, especially like Mugello, we grow up and I am able to ride the bike in a better way. We still have some challenges, especially in the first part of the race where I still don't have the right setting to push to the maximum. After some laps my pace was not so bad and we were not so far from the top guys. We did a good job and we will now go for two days of testing where we will try to improve further. We don't give up, we will make another step and we will not be so far from the front."
Stefan Bradl
"Honestly we thought it would have been tough to get such a good result so we are very happy about this P5. It has been a very tough race in these hot conditions and I had to be very clever to save the tyres in every single lap. Some riders crashed in the first part of the race so I decided to be less aggressive in the beginning. I am quite satisfied about my performance because I was capable to adapt to these difficult conditions. This strategy gave me a lot of confidence and a big gap to the guys behind me. Tomorrow we will back on track for a half-day test here and then 2-day testing in Aragon".
Michele Pirro
"Unfortunately, in order to avoid Hernandez on the first lap, I was forced to go long in a corner and run off the track. Then I took a long time to get through the gravel because of the anti-spin, and by the time I got back on track, I couldn't see anyone–I thought maybe the race was finished! At that point, I gave it everything I had to recover as many positions as possible. I tried switching maps to see if it would reduce the pumping, but I wasn't able to reduce the gap as much as I wanted. I hoped to catch Dovi, but then I realized that the tyre was losing a lot and I had to settle for tenth place. We didn't change much compared to Mugello, as we didn't have enough time, but due to the worse pumping and grip we found all this weekend, this is how it went. On one hand I'm happy to have had the opportunity to ride here because we were able to see this bike's limits, but on the other hand I'm disappointed because I hoped to have a better result. We'll see how things go in tomorrow's test, and then at Assen, although I still don't know which bike I'll ride."
Andrea Dovizioso
"We knew it was going to be difficult on this track, due to the layout and the bike's pumping, but it was worse than we thought. I really didn't think I'd do such slow lap times, but with the heat, the performance became worse and worse every lap as we lost grip. It's just more confirmation that we're still a long way back, and that we have a lot more work to do."
Nicky Hayden
"It's such a disappointment because until the crash, it had been my best weekend of the year so far. I got a pretty good jump on the start, but some guys overtook me going to turn one. I had to make a few passes, but once I got into fifth I thought I had the grip to do a solid race. Unfortunately, I went into a corner a bit deep, stayed on the brake too long, and went down. It was my fault, especially with the track being so hot and greasy, and I apologize to the team because they had given me a bike that was working pretty well. There's nothing to do but take it on the chin and try to shake it off."
Bradley Smith
"Obviously today was a much more positive result for me, even if sixth position looks a bit better than it really is. But at the end you have to finish the race to score the points and I did that in difficult conditions while not at my 100% physical best. So it is a great result for the team and me. I really focused on the first eight laps trying not to make any mistakes and trying to stay as close to Dovizioso and (Stefan) Bradl because I knew they should have been more or less on the same race pace as me. I tried to attack Espargaro as quick as possible so I didn't lose too much time and I managed that. Finally to be in a fight with Andrea towards the closing laps of the race, knowing that he has been always very strong during this part of the race, was obviously something special and makes me feel proud. And to finish 32 seconds behind the winner is another great step and I just want to continue like this until the summer break. My team did a fantastic job to help me on the YZR-M1 and we really turned around a difficult Friday to have a great result on Sunday and that makes me really happy."
Cal Crutchlow
"Obviously I am disappointed that a great weekend ended with a crash and I have to hold my hands up and say it was a stupid mistake on my part. Like last season and again in the first few races of 2013, I have been struggling to stop the bike in the early laps with a full fuel load. I was giving it my all to stay in the battle with the top three and unfortunately I hit the kerb on the inside and crashed. It was a silly mistake and I am sorry to the team because I am confident I could have stayed in the fight for the podium right to the end. We have got to understand why we don't have so much grip at the start of the race but I can take some big positives out of the weekend again. I was on the front row, I was fastest in the warm-up and I was battling for the podium in the race. Now we can go to Assen confident that I will have good speed and be in the rostrum fight again."
Alvaro Bautista
"It is such a shame. We have had a great weekend and this was the last thing we needed. After the start I felt like the guys in front of me were holding me up and in an effort to stay with the lead group I tried to get past them and I crashed. Maybe with a hard tyre on the front I could have been a bit more careful but I was worried about losing touch and I went for it. In hindsight it would have been better to wait but in racing these things happen. I feel sorry for the team because they have done a great job here and I want to apologise to all the guys, who are giving 100% and deserve a different result. Now we just have to look forward to the next race and try to stay calm."
Bryan Staring
"I have scored my first World Championship points today but I am still not particularly happy because I would have liked to do it more on the front foot. It wasn't an easy race because of the conditions and I was able to improve my pace from qualifying so that's good but I'm still not happy to be honest. Anyway, we have to take the positives and try to learn from this experience in the future."
MotoGP Catalunya 2013 Results
1. Jorge Lorenzo (SPA) Yamaha Factory Racing 43'06.479
2. Dani Pedrosa (SPA) Repsol Honda Team + 1.763
3. Marc Marquez (SPA) Repsol Honda Team + 1.826
4. Valentino Rossi (ITA) Yamaha Factory Racing + 5.874
5. Stefan Bradl (GER) LCR Honda MotoGP + 26.756
6. Bradley Smith (GBR) Monster Yamaha Tech3 + 32.228
7. Andrea Dovizioso (ITA) Ducati Team + 32.692
8. Aleix Espargaro (SPA) Power Electronics Aspar + 58.615
9. Colin Edwards (USA) NGM Mobile Forward Racing + 1'03.142
10. Michele Pirro (ITA) Ignite Pramac Racing + 1'09.774
11. Danilo Petrucci (ITA) Came Iodaracing Project + 1'24.377
12. Claudio Corti (ITA) NGM Mobile Forward Racing + 1'33.679
13. Yonny Hernandez (COL) Paul Bird Motorsport + 1'45.355
14. Bryan Staring (AUS) Go&Fun Honda Gresini + 1'50.745
15. Javier Del Amor (SPA) Avintia Blusens After 1 laps
16. Lukas Pesek (CZE) Came IodaRacing Project After 1 laps
17. Hector Barbera (SPA) Avintia Blusens Not classified (10 laps)
18. Karel Abraham (CZE) Cardion AB Motoracing Not classified (15 laps)
19. Cal Crutchlow (GBR) Monster Yamaha Tech3 Not classified (20 laps)
20. Nicky Hayden (USA) Ducati Team Not classified (20 laps)
21. Andrea Iannone (ITA) Pramac Racing Team Not classified (21 laps)
22. Randy De Puniet (FRA) Power Electronics Aspar Not classified (24 laps)
23. Alvaro Bautista (SPA) Go&Fun Honda Gresini Not classified (25 laps)
24. Michael Laverty (GBR) Paul Bird Motorsport Not classified (25 laps)