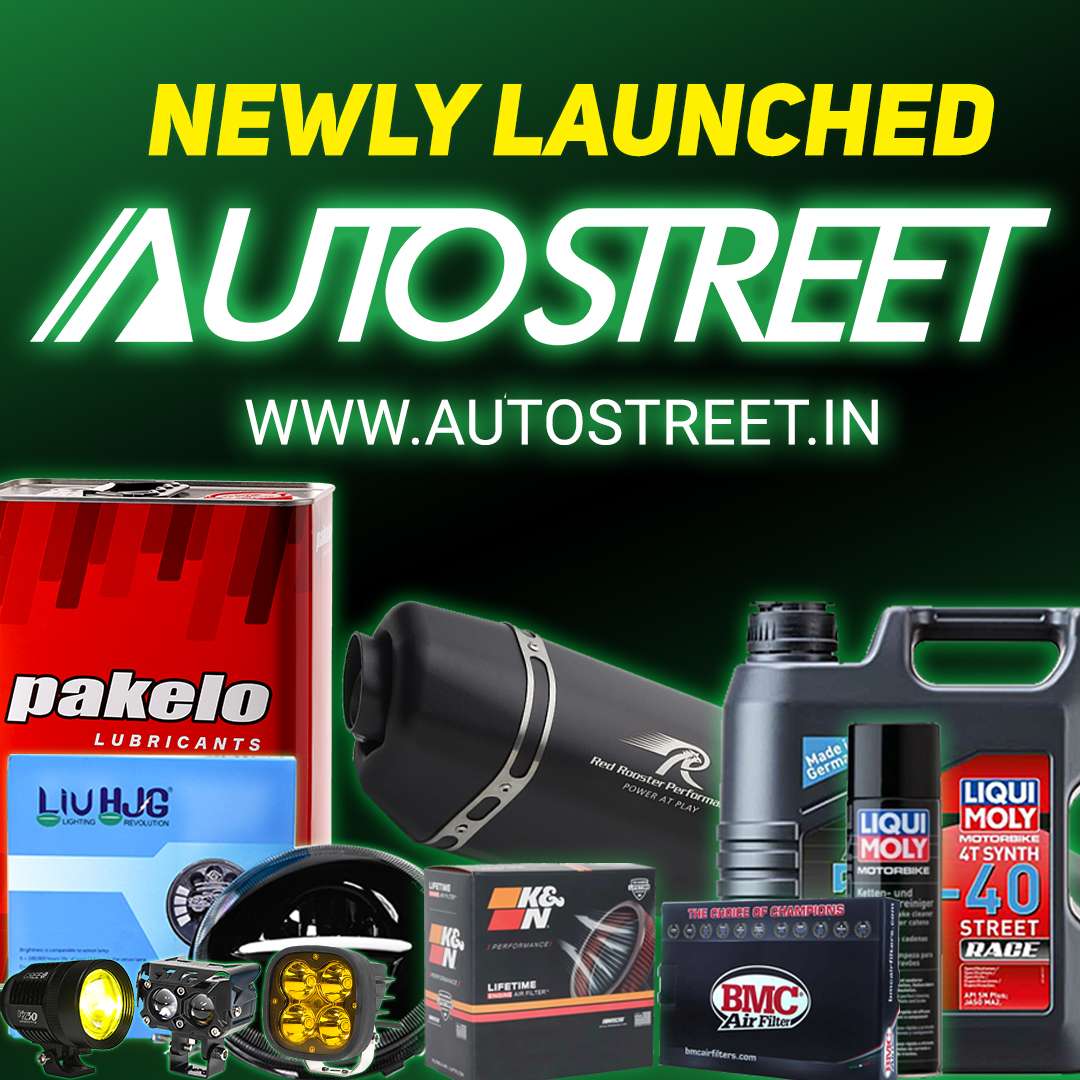 Monster Yamaha Tech 3's Cal Crutchlow's stunning form this MotoGP season hit a new high after the British rider claimed his first ever pole position in an enthralling qualifying session at Assen. In conditions that were far from easy for the riders due to cool track temperatures and a strong breeze, Crutchlow stopped the clocks on his last lap in QP2 with a time of 1'34.398 that saw him relegate Repsol Honda's Marc Marquez to second place by 0.357 seconds. Qualifying on the front row for the first time in his career was LCR Honda's Stefan Bradl, who secured an excellent third place in qualifying with a best lap time of 1'34.878. Power Electronics Aspar's Aleix Espargaro was again the best of the CRT qualifiers, the Spaniard's quickest lap time of 1'35.500 sees him line up on the third row for tomorrow's race in seventh position.
In a mirror image of yesterday, today's on-track action was again affected by rainfall with wet conditions for the morning FP3 session before a dry track presented itself for FP4 and the two qualifying sessions in the afternoon. The wet track for FP3 meant that no riders were able to better their lap times from FP1, so the results determining which riders qualified directly for QP2 remained unchanged from yesterday. Both wet and slick tyres were used in Free Practice 3 as the track conditions quickly changed from wet to dry with some damp patches, creating highly variable grip levels which caught out some riders. For FP4 and qualifying track temperatures reached their maximum level at 22°C, with all riders selecting softer rear slicks to ensure the best grip and warm-up in the cool conditions. Front tyre choice was more varied, with most riders preferring the greater cornering and braking stability of the harder front slick, while other riders seeking the maximum amount of front-end grip possible and selecting the extra-soft compound front slick. As both front slick compounds for Assen are the two softest in Bridgestone's line-up, both options are well suited to running in cool conditions.
Crutchlow's phenomenal result saw him become the first British rider to claim a MotoGP pole position since Jeremy McWilliams in 2002.
Alvaro Bautista is looking forward to tomorrow's Dutch TT despite starting from further back on the grid than he would have hoped after an impressive showing during free practice. Unfortunately at the moment of truth in qualifying he didn't have the confidence to push any harder but his pace on used rubber is promising with the race in mind. Bryan Staring continued to gather confidence and knowledge around this technically challenging track today, the closing the gap to the riders in front of him — a progression he hopes to continue tomorrow.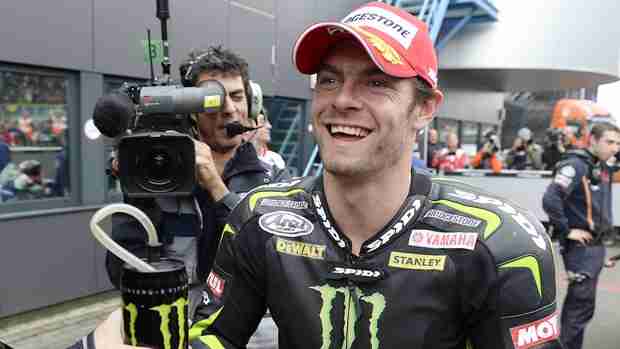 Cal Crutchlow
"It feels fantastic to have finally got my first pole position in MotoGP. It might have been a different story if Jorge (Lorenzo) wasn't injured but you can only beat the guys on track and I did that today. It would have been good to have a dogfight for pole position with Jorge because it was obvious before his crash that he was going to be the man to beat. Hopefully at some stage this year I'll be having a battle with him for the win. It is a great achievement for the Monster Yamaha Tech 3 Team because it is not often a non-factory rider gets a pole position in MotoGP. The competition is incredibly tough but today we showed again that we can compete with the very best. I'm particularly pleased to be on pole because I've been struggling a bit with the bike in the dry. I wasn't happy in FP4 and if we can make the bike calmer there is no reason why I can't go faster. I'm looking forward to the race now with a lot of confidence and we will see what happens but it could be a big battle hopefully for the fans to watch. Congratulations also to Bradley because he is not in the best physical condition and to be on the second row shows he is making big progress."
Dani Pedrosa
"We haven't had any sessions that have really been good for putting in laps and trying out things with the bike. The conditions of the track and the weather haven't really allowed us to improve the setup, because we've had very few laps on a completely dry track. However, in qualifying we were able to run a faster pace than in the rest of the practice sessions here. Despite the crash, the feeling is a lot better than it was yesterday. So, we will see if tomorrow we can get a good start and have a strong race."
Marc Marquez
"The session went pretty well. It was very important that we took part in qualifying and got this position on the grid, as before FP4 we did not expect to get a spot on the front row. We were certainly not expecting second, because the pain in my finger was really affecting me. When I put my glove on it hurt a lot, as did my back -my foot wasn't as bad, fortunately. I tried to stay focused on the bike, despite the bruises, and we managed to get a good time. Today we were able to ride a hot lap, tomorrow we will have to see how we manage over 26 laps. The weather will also be a very important factor, because here it has been constantly changing this weekend."
Valentino Rossi
"I'm happy for my speed, my pace and my performance in the practices. I feel good with the setting of the bike. It's a pity I didn't stay on the first row as I think I had the potential to do a little better and stay in the first three. Anyway, I'm fourth, the best qualifying of the season and especially I have a good pace, even after a lot of laps so I'm happy. Now we wait for tomorrow, we have some small modifications to make to the settings and we have to hope that the weather will be good. I hope for a dry race, but if it is wet I hope it is 100% wet, half and half is the worst conditions."
Alvaro Bautista
"I am not very happy with qualifying today because in free practice we managed to improve the setting compared to yesterday but for some reason this afternoon I wasn't as confident with it. Luckily I feel ready for the race because when we rode with used tyres in FP4 we had a good pace and if we can get a good start tomorrow I am convinced we can make up a lot of ground. It would have been better to be higher up the grid but in the end we have to be confident in our race pace."
Bryan Staring
"I am happy because we have made some good progress from yesterday and we have a decent starting position for the race tomorrow. Now I feel more confident with the bike and the track, which I know my way around. It will be important to get a good start and stay consistent throughout the race if we are to fight with the guys in front of us tomorrow."
Bradley Smith
"Sixth position is a fantastic achievement and I am really happy. With Ducati not performing well at this track I took advantage of that situation and to be only one second away from pole position is also great. Starting on the second row gives me a good chance to follow the factory guys and also Cal if I can. The biggest goal for the race will be to learn as much as I can from racing against the very best in the world. I am expecting a tough race though because Assen is a really physical track and for my wrist it will not be easy to do 26 laps. I want to thank the Clinica Mobile staff again because they have done an awesome job in helping me be as comfortable and pain free as possible. I am feeling more confident with the bike and we found a good base for this track. I'm really excited to see what I can do in the race and congratulations to Cal on his pole position. He's been riding awesome all season and today we saw once again just how strong the Monster Yamaha Tech 3 Team is."
Nicky Hayden
"It's a tough day for me and the team. After we made some changes overnight, the bike felt better in the wet this morning than yesterday, and I was immediately able to go faster. I was hoping those improvements might carry over into the dry, but then in FP4, the bike was still moving a lot, especially on corner entry. The tyres here have a pretty stiff carcass, which isn't helping us, and I'm really fighting the bike a lot. I barely advanced through to Q2, and my time in that was over a second slower than in qualifying last year, which is too much. I hate to admit it, but I hope for rain tomorrow."
Andrea Dovizioso
"There's not much to say: we're simply not fast, the gap is big, and all of the Ducati riders are really far from the front. Nicky is the fastest among us, and even while riding well, he's a second and a half back. I didn't manage to advance into Q2, and I'm sorry for the whole team. Then Barbera came into this already-difficult situation and hindered me during my fast lap, making everything even more complicated. I was pushing and had done a split that was a tenth better when he entered the track in front of me with a new tyre and started to push as well, causing me problems. I know I shouldn't have gestured at him, but my conscience is clear because I think I'm one of the most respectful riders in the championship. We're starting from very far back, and it will definitely be a really long and difficult race, but we'll try our hardest, as always."
Andrea Iannone
"Unfortunately, I fell just as I was improving. I'm not sure what happened because I overdid it. I didn't have a lot of trust in the front, but I wanted to try to push anyway. I wanted to improve my time, and I thought I could go faster to understand if it was just a problem of feeling with the bike, but I honestly don't understand it. I'll try again tomorrow, but I must say that for the moment, this is the most difficult track we've tried. I'm certainly sorry to have crashed, as it's never nice, but at least it happened while I was really giving it my all. It'll be a difficult race because at the moment, I'm always on the limit. Here, I'm risking as soon as I start braking. Today I was vertical; I hadn't even begun the turn, and I was already on the ground. I'm having a hard time working the hard front tyre. It doesn't flex, and although I'm faster in the changes of direction, I can't use it as I would like. I need to be able to brake harder and push harder, but we saw what happened when I tried. For tomorrow, we still don't have clear ideas, but I'll speak with the engineers and see if we can find the best solution for the setup."
Michele Pirro
"With the cold weather we should have obtained better results, but because of the lack of the grip today, probably due to more rubber on the track, it just didn't happen. We recorded the same time as yesterday, but it took more effort, and we have to find out the reason why. Tomorrow we have to understand why our bike is not stable and I don't think it makes much difference if it rains or not. Dovizioso and Nicky have more or less the same problems as we do, and our results have not changed much so far. We still have quite a lot of work to do. "
MotoGP Assen Qualifying Times
FRONT ROW
1. Cal Crutchlow (GBR) Monster Yamaha Tech3 1'34.398
2. Marc Marquez (SPA) Repsol Honda Team 1'34.755
3. Stefan Bradl (GER) LCR Honda MotoGP 1'34.878
SECOND ROW
4. Valentino Rossi (ITA) Yamaha Factory Racing 1'34.974
5. Dani Pedrosa (SPA) Repsol Honda Team 1'35.006
6. Bradley Smith (GBR) Monster Yamaha Tech3 1'35.454
THIRD ROW
7. Aleix Espargaro (SPA) Power Electronics Aspar 1'35.500
8. Alvaro Bautista (SPA) Go&Fun Honda Gresini 1'35.508
9. Randy De Puniet (FRA) Power Electronics Aspar 1'35.622
FOURTH ROW
10. Nicky Hayden (USA) Ducati Team 1'35.908
11. Michele Pirro (ITA) Ignite Pramac Racing 1'36.866
12. Jorge Lorenzo (SPA) Yamaha Factory Racing 1'35.263
FIFTH ROW
13. Andrea Iannone (ITA) Pramac Racing Team 1'36.432
14. Hector Barbera (SPA) Avintia Blusens 1'36.490
15. Andrea Dovizioso (ITA) Ducati Team 1'36.524
SIXTH ROW
16. Danilo Petrucci (ITA) Came Iodaracing Project 1'36.695
17. Karel Abraham (CZE) Cardion AB Motoracing 1'36.791
18. Colin Edwards (USA) NGM Mobile Forward Racing 1'37.143
SEVENTH ROW
19. Bryan Staring (AUS) Go&Fun Honda Gresini 1'37.315
20. Claudio Corti (ITA) NGM Mobile Forward Racing 1'37.625
21. Yonny Hernandez (COL) Paul Bird Motorsport 1'37.781
EIGHTH ROW
22. Michael Laverty (GBR) Paul Bird Motorsport 1'38.378
23. Lukas Pesek (CZE) Came IodaRacing Project 1'38.704
24. Ivan Silva (SPA) Avintia Racing 1'39.077