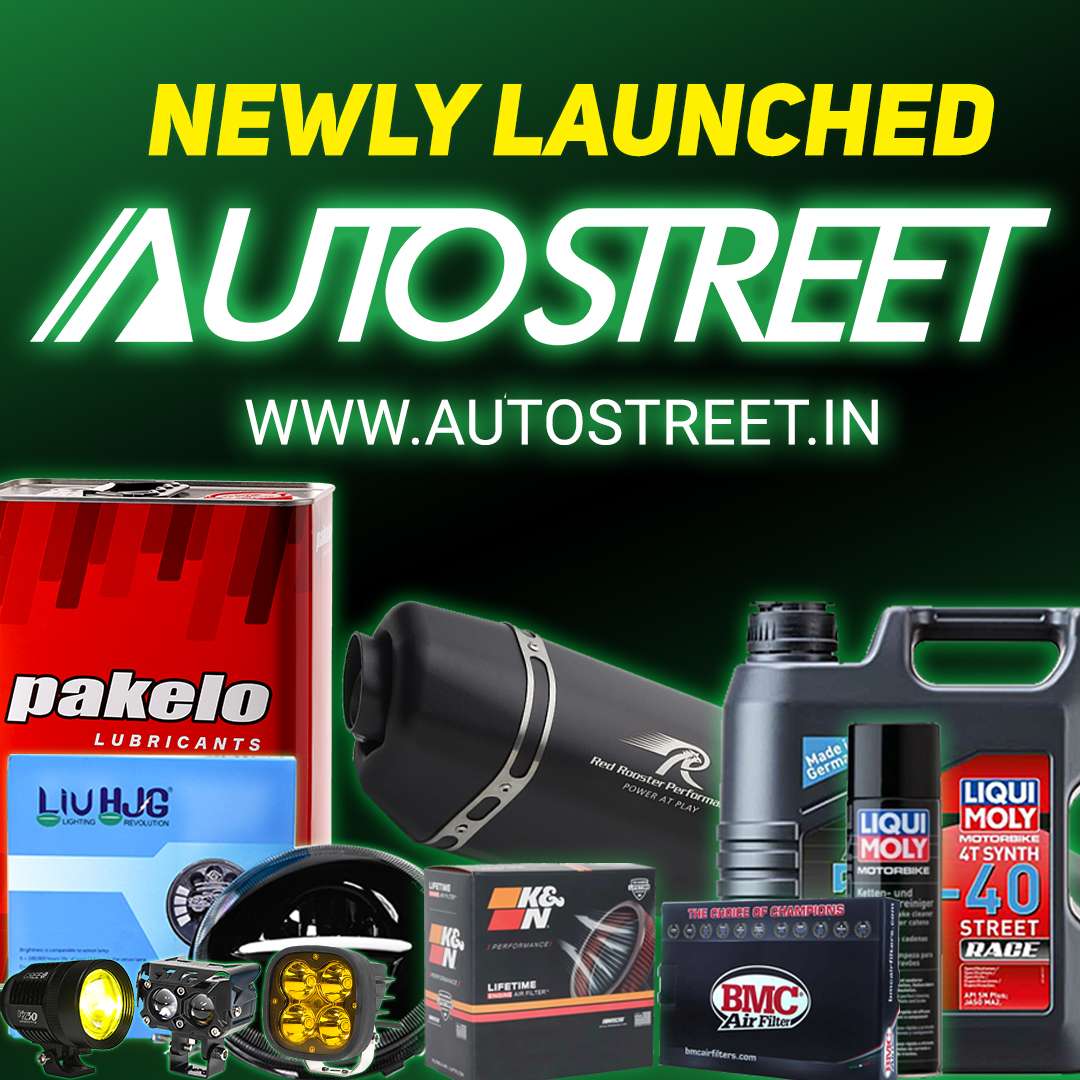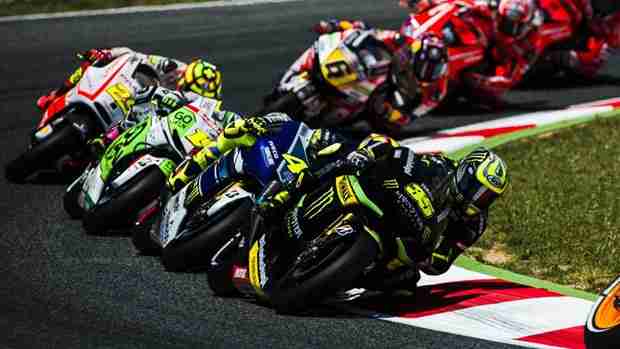 The historic Dutch 'Tourist Trophy' race has been run since 1925, originally on the roads around Assen before being moved closer to a road racing circuit in 1955. The track experienced a major re-design in 2006 however the finish line remains the original and is unchanged in position. Following the Catalan Grand Prix, the World Championship this week moves to this iconic circuit known as "The Cathedral" of motorcycle racing. The Dutch TT is the only race on the calendar to be held on a Saturday.
Reigning World Champion Jorge Lorenzo arrives having won the last two consecutive races in Mugello and Catalunya and looking for a third victory as he closes in on Championship leader Dani Pedrosa. The Dutch circuit is a favourite of his having taken a 125cc victory in 2004, 250cc wins in 2006 and 2007 and a premier class win in 2010. Valentino Rossi arrives in the Netherlands for the Dutch TT in confident mood and keen to take advantage of positive results taken from the two days of recent testing in Barcelona and Aragon. With improved braking stability into corners and general set up Rossi is confident at making a step forward in the quick fire qualifying heat on Friday to challenge for the front of the grid. The nine-time champion can also claim wins in all three classes with a 125cc victory in 1997, a 250cc victory in 1998 and an incredible five premier class victories in 2002, 2004, 2005, 2007 and 2009. The YZR-M1s of Lorenzo and Rossi will need to be set up to optimize performance on the 'Cathedral's' fast sweeping corners.
The Repsol Honda team riders arrive in the Netherlands after a productive test in Aragon. Pedrosa and Marquez rode 62 and 131 laps, respectively, at the Spanish circuit, working on the setup for their current bikes and also trying out the 2014 prototype for the first time. Dani Pedrosa, the current MotoGP World Championship leader, has never won at the Dutch track, but placed second last year behind Casey Stoner. Teammate Marc Marquez has been victorious at Assen for the last three years, encompassing one win in 125cc and two Moto2 triumphs. This year he makes his debut at the circuit on a premier class machine.
Nicky Hayden has enjoyed the Assen TT since he started in MotoGP in 2003, and it played host to one of his three victories, in 2006 (his championship-winning year). Although Dovizioso has never been victorious at the Dutch track, he has a solid record of respectable results there, including premier-class podium finishes in each of his last two visits.
For Alvaro Bautista it was an important opportunity to put a disappointing Catalan Grand Prix behind him and now the Spanish rider is looking forward after working closely with the technicians from Showa and Nissin to find a setting for the RC213V that gives him the confidence to push it to the limit on track. After scoring his first championship points in Barcelona, Bryan Staring finally heads to a circuit he has prior experience of, hoping his track knowledge can help him make the most of the available track time.
Dani Pedrosa
"After a good race in Catalunya and an important 20 points, I still lead the Championship and I am looking forward to Assen. I won my first ever race there and have very special memories. The weather can be temperamental so I hope we get some dry track time on Friday to find a good setting! It is a good track but it's important to have a good feeling with the tyres because there are several fast corners. I hope we can keep the momentum going and do a good race."
Marc marquez
"I had a difficult weekend in Catalunya but in the race, riding behind Dani, I was able to learn many things. The Aragon test was useful and we were able to solve some problems we've experienced in the last few races and also get to know the Honda RC213V a lot better! I know the weather in Assen can be unpredictable so it will be important to make the most of the dry track time we have. I like the circuit and I am feeling really good at the moment so it will be interesting to get there on the MotoGP machine!"
Jorge Lorenzo
"Well, I'm quite happy after winning at Mugello and also Montmeló, two important victories for both me and the team for the Championship. We were in a very good shape these last two races and I feel stronger than ever and really hungry to win. I think in the last two races we made a quite big step on the bike to get the consistency on race pace. Assen has been my favourite track ever. I love the circuit, historic, quick and very flowing, but also I love the landscape, the ambience and I have always liked the country. I am very motivated to go there and try to keep this line of winning, even more after our good test at Barcelona and Aragon, when we achieved some improvements for the future."
Valentino Rossi
"I am very happy about the test in Aragon and I'm looking forward to going to Assen. The settings that we tested were positive and now I feel more feeling with the bike, especially when braking. For me it is an important step and I really want to try the new set-up in another track. I hope that this improvement will help me also to get a better starting position as it is so important to make the best qualification possible. Assen is a great track, I love it and it brings to mind a lot of good memories. We'll try to leave this good feeling with the track and the bike to improve our results".
Andrea Dovizioso
"First of all, the weather should certainly be a bit cooler in Holland than it was in Barcelona, and that can only be good for us. The Assen circuit isn't like it used to be when it was one of the nicest tracks on the calendar, and it's completely different from the last couple of tracks we've been to. I'm curious to see how the Desmosedici will go at Assen. We'll use the same bike that we had at Barcelona, so without the updated frame. I must admit that I haven't had much luck at Assen and that I've only had a pair of third-place finishes in the last two years, so we hope to go better this time!"
Nicky Hayden
"It was nice to be home for a weekend for the first time in quite a while, but I certainly feel fresh and ready to come back strong and finish out this next little stretch of races before the summer break. The next three rounds are all at tracks that I like a lot, and Assen in particular is a great circuit with a great history. I really enjoy it, and I feel focused and ready. Hopefully we can use the information from the test in Barcelona to have a good race."
Alvaro Bautista
"The crash on the first lap of the race at the Catalan Grand Prix left a very bitter taste in my mouth. Psychologically it was a heavy blow for me because before the start of the race I felt we were in good shape. Myself and the team had done a great job during practice to find a setting for the bike that allowed me to set a good pace and then in qualifying we were able to secure an optimum starting position, in fourth place. Overall everything was in place for us to have a great race but unfortunately what happened at Montemelò is part of racing. It was just so disappointing because it was a home race and for it to happen in front of your own fans was tough to take, for me and the team. Now I want to forget all that and focus on the positives that we found over the weekend and in the test afterwards at Aragon. I am really determined to do a good job in Holland now and start to recover the points we have lost in the last two rounds. Last year at Assen we were competitive up until the start of the race, when I made a mistake. This year I will be more cautious and I think we can do a good job from the first session because this year we have the potential. It's a difficult track with a slow first section and then some faster sections in the second half. It's not easy to find a compromise with the setting to suit both halves of the track but we will try. Obviously t he weather is usually a factor here too and you can sometimes get damp sections and dry sections but that's Holland!"
Bryan Staring
"After a positive result in the Catalan Grand Prix, where I scored my first World Championship points, I go to Holland with a different approach. I feel motivated and confident about this race especially because I finally won't have to spend time learning the track because I already know it. I really like Assen and I will be able to start work on the machine straight away. I am desperate to do well this weekend and get the most out of the bike so that I can show my potential."