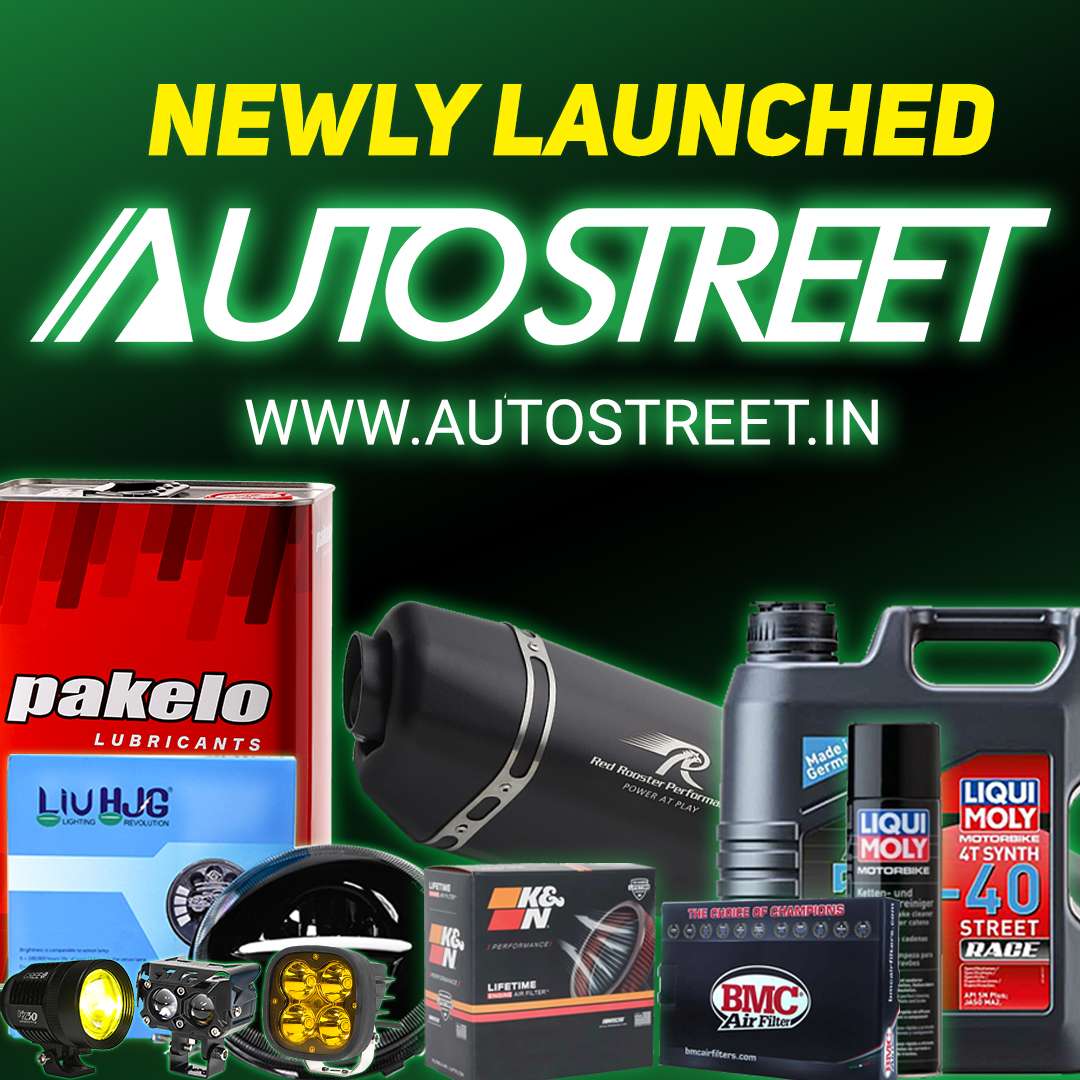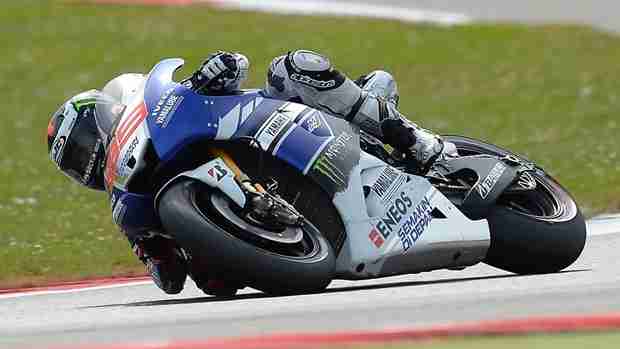 Yamaha Factory Racing's Jorge Lorenzo suffered a tragic change in fortunes on the first day of action at Assen, as the reigning champion clocked the quickest time of the day before sadly breaking his left collarbone in a crash during a wet Free Practice Two.
In a day of contrasting weather conditions, Lorenzo quickly established himself as the pacesetter by setting a time of 1'35.263 on softer option slicks front and rear in FP1, finishing the session 0.350 seconds clear of Monster Yamaha Tech 3's Cal Crutchlow. Repsol Honda's Marc Marquez — who was quickest in the wet FP2 session this afternoon – was third overall on the first day of practice, with a personal best lap time of 1'35.883. Aleix Espargaro exploited the grip of the CRT-only soft compound rear slick to pilot his Power Electronics Aspar ART machine to P6 and lap within just 1.167 seconds of Lorenzo's benchmark time.
Weather conditions were cool today, with track temperatures in both the dry FP1 and wet FP2 session barely reaching the 20°C mark. The cool asphalt put a premium on good warm-up performance and grip levels, so softer rubber compounds for the slick and wet tyres were preferred by riders today. The softer rear slick options were used exclusively in FP1, although both the extra-soft and soft front slick options were used. The main wet tyre for Assen is the soft compound option and in FP2 no riders elected to try the alternative hard compound wet tyre on the cold and soaking track surface. Although no riders were able to improve upon their FP1 lap times in the wet second free practice, with further rain expected this weekend the session provided valuable setup data for the teams.
Cool conditions with a possibility of rain are forecast for tomorrow, the next session on the programme for the MotoGP riders being FP3 at 0955 local time (GMT +2) tomorrow.
Jorge Lorenzo
"I think I was too confident, at the moment of the crash I was very fast and felt very strong, but maybe the conditions weren't the perfect ones to have this high confidence. I entered the corner faster than the previous lap and I think touched a patch of water, or maybe aquaplaned which made the rear wheel light and touch onto the white line, making it a lot worse which is why I crashed. I flew and when I hit the ground I broke my collarbone. I don't have anything negative with this circuit, just bad luck or in this case, too much confidence. You must always be optimistic, things could be worse and I will try to recover as soon as possible."
Valentino Rossi
"It's been a positive day for us because in the dry it was not so bad this morning, we continued to work with our new setting and the first impression was positive, although we still have to work to improve. We had something important to try this afternoon in the dry but unfortunately it was wet. Anyway we continued our work in the wet and it was a good practice, we did a good job with our new setting and the bike was also very good in the wet. I improved lap by lap; I had good pace and I was in second position. We have to continue to work in both conditions, everybody knows here in Assen it can be wet or dry. Unfortunately Jorge had a big crash and an injury. It's a great pity for Yamaha, for the Team and for him as he is fighting for the Championship. I hope that he comes back as soon as possible, hopefully for the next race in Sachsenring. I hope to do a good result because I am now the man of the team for Yamaha, for the Factory team and all the guys."
Dani Pedrosa
"In today's sessions we rode on both dry and wet asphalt. In the dry the feeling was a lot more difficult than usual. With such a cold track it's difficult to get grip in the tyres and you skid a lot when cornering, so we could not ride comfortably. We'll see if it's possible to improve the bike with regards to this over the next few sessions if we have dry conditions again. In the rain we improved a little and we were able to try some things out. The downside of today was the injury to Jorge. It's a shame that he crashed and that it turned out so badly for him. As a rider, I know that now is a difficult time for him, so hopefully he can get through these days as best he can, as things like this are very painful."
 Marc Marquez
"I'm happy because today went pretty well. From the beginning I felt good on the bike, both in the dry and wet conditions. Obviously there are still things to improve, especially in the dry, but overall I felt very comfortable and we'll see if tomorrow the weather holds out for us, although the forecast is not too good. I hope for at least one dry practice in order to try to improve the setup, so fingers crossed we can have that tomorrow. As for the injury suffered by Jorge, he has been very unlucky. I think it's only the second crash that he has had this year, and it's resulted in injury — which you never wish on any rider. I hope he makes a speedy recovery; I'm sure that in Germany he will be ready for battle again."
Cal Crutchlow
"I am really happy with today. I was second in the dry this morning although I need to improve my pace in the first sector because the gap to Lorenzo in that section was pretty big. The gap of everybody else was pretty big to be fair and Jorge was doing an amazing job. It's a huge shame that he got injured in FP2 and I wish him a speedy recovery because the Championship is not the same with him not in it. In the rain this afternoon I was very comfortable and I am one of the fastest on track. Before the end of the session I didn't want to take any risks so I came into the pits and lost a few places. Had I stayed out I am sure I could have been in the top three again but I am happy enough with my performance in both conditions."
Alvaro Bautista
"It was a really mixed day with dry and wet conditions. The bike felt nervous this morning and we were struggling to find a setting. We wanted to try some changes for the afternoon but we didn't get chance because of the rain. We struggled for rear grip in the wet and even though we worked to improve it, it wasn't enough to give me complete confidence. We'll see what happens tomorrow and find out if the data we have gathered is useful or not."
Bryan Staring
"Knowing the track as I do I was hoping to go a bit better than this today but I was lacking confidence in the bike in T3 and T4. I need to adapt my riding to find some speed in these two sections and I need the team to make some changes to the bike too. We have a lot of work to do but I am confident we can find something. Obviously the weather will play a big role but that is a secondary concern."
Bradley Smith
"This morning was very positive being in the top 10. I was determined to try and get in the top 10 in case the rain continues and it means I am immediately into QP2 and that's very good. I don't feel too bad physically at the moment but my wrist is still hurting quite a lot and I need to see if I can reduce the pain, especially in the braking area. I had a good pace in the wet and I got behind Valentino for three laps and that helped and he didn't really pull away. I only did 11-laps in the rain because it wasn't worth taking too many risks and I didn't want to stress the wrist too much."
Andrea Dovizioso
"We did okay in the wet this afternoon, as we know that our bike has good rear grip in these conditions. In the dry session this morning however we struggled a bit, and we're still some way off the fastest guys. I made a small mistake in a corner during a fast lap, but that's not important, as our pace in the wet is good. I've learned from experience to never wish for rain, as something bad can always happen in those conditions, but it was tough this morning. I don't know if we'll be able to reduce the gap in the dry, so at this point I prefer the wet! In the end, although the track's grip isn't bad, the white lines are slipperier than at other circuits, and a couple of times, I risked having a crash like Lorenzo's."
Nicky Hayden
"It's been a very difficult day, especially this morning. I don't know if it's due to the tyre, but I really had no grip, particularly on corner entry. The bike was moving a lot, and it was hard to go fast. Even in the rain this afternoon, it was hard to get any feeling. I certainly need to do a better job tomorrow, and hopefully we can find something to make the bike work better. The forecast says it might not be dry again until race day, so it's going to be really interesting. We'll just keep plugging away and see what we can do."
Andrea Iannone
"It 's been a difficult day. We weren't very fast this morning. At first I focused on the track, in order to understand how to approach it aboard a MotoGP bike, and we're still working to get faster. This afternoon in the rain, I immediately had a hard time, but then we made some small changes that helped me to improve my lap time a bit. Unfortunately, the session finished before I could do much more. In any case, we still have tomorrow's entire FP3 session to use to see if we can be faster and more effective."
Michele Pirro
"I'm satisfied because we did better in dry conditions compared to Barcelona. The feeling with the bike was definitely different, and I felt pretty good. In the wet, however, I wasn't really comfortable, and I was trying really hard. We took the all information possible from both the dry and wet, and now we're ready for any conditions. We didn't make too many changes between the two sessions, in order to maintain a base for the race, even though the weather was completely different. We'll see what awaits us tomorrow and we'll try to use the data collected as best as we can."
Combined Free Practice Times from MotoGP Assen
1. Jorge Lorenzo (SPA)- Yamaha Factory Racing 1'35.263
2. Cal Crutchlow (GBR)- Monster Yamaha Tech3 1'35.613
3. Marc Marquez (SPA)- Repsol Honda Team 1'35.883
4. Valentino Rossi (ITA)- Yamaha Factory Racing 1'35.958
5. Dani Pedrosa (SPA)- Repsol Honda Team 1'36.034
6. Aleix Espargaro (SPA)- Power Electronics Aspar 1'36.430
7. Stefan Bradl (GER)- LCR Honda MotoGP 1'36.559
8. Alvaro Bautista (SPA)- Go&Fun Honda Gresini 1'36.763
9. Michele Pirro (ITA)- Ignite Pramac Racing 1'36.910
10. Bradley Smith (GBR)- Monster Yamaha Tech3 1'37.002
11. Andrea Dovizioso (ITA)- Ducati Team 1'37.041
12. Nicky Hayden (USA)- Ducati Team 1'37.153
13. Karel Abraham (CZE)- Cardion AB Motoracing 1'37.346
14. Hector Barbera (SPA)- Avintia Blusens 1'37.456
15. Randy De Puniet (FRA)- Suzuki Test Team 1'37.489
16. Andrea Iannone (ITA)- Pramac Racing Team 1'37.538
17. Danilo Petrucci (ITA)- Came Iodaracing Project 1'37.654
18. Yonny Hernandez (COL)- Paul Bird Motorsport 1'37.917
19. Colin Edwards (USA)- NGM Mobile Forward Racing 1'38.147
20. Claudio Corti (ITA)- NGM Mobile Forward Racing 1'38.334
21. Michael Laverty (GBR)- Paul Bird Motorsport 1'38.874
22. Bryan Staring (AUS)- Go&Fun Honda Gresini 1'39.708
23. Ivan Silva (SPA)- Avintia Racing 1'39.950
24. Lukas Pesek (CZE)- Came IodaRacing Project 1'41.692