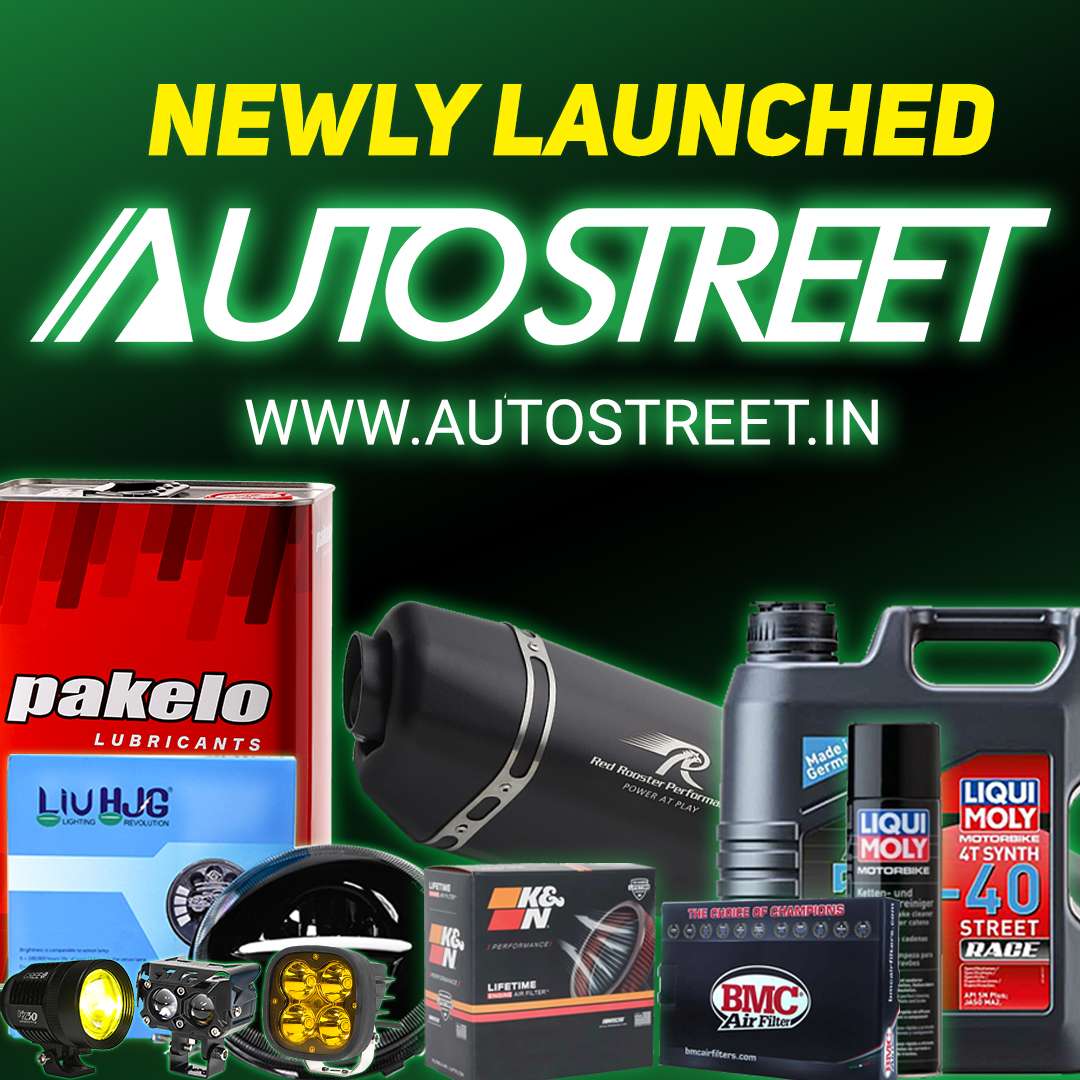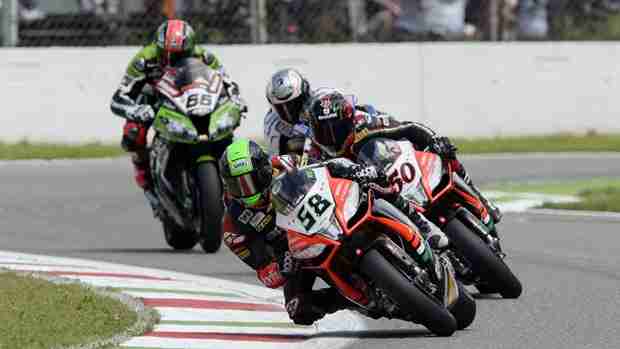 What a race day at Monza, in both races four riders – Laverty, Guintoli, Melandri and Sykes – have created a vacuum behind them and fighting until the last corner for the win. The BMW Motorrad GoldBet SBK Team is back on winning ways. Factory rider Marco Melandri (ITA) rode his BMW S1000RR to victory in race one today and in race two, Marco was once again one of the front runners and finished second, claiming the fastest race lap. His team-mate Chaz Davies (GBR) finished fifth in the first race, but crashed out of race two, once again, lying in fifth. The "Autodromo Nazionale di Monza" hosted the fourth round of the 2013 FIM Superbike World Championship. In the Riders' Classification, Marco climbed to fourth with 96 points. Chaz is fifth with 94 points. In the Manufacturers' classification, BMW lies in second with 144 points.
Race one, which was recorded as the fastest average speed World Superbike race ever, was a breathtaking thriller from the start flag until the finish line. Marco, who started from fifth, pushed forward from the word go and took second position on lap two. Until the chequered flag, he fought an exciting battle with Eugene Laverty (IRL), Sylvain Guintoli (FRA) and Tom Sykes (GBR). Positions between the four changed all the time. On lap 11, Marco took the lead but slipped back to third on lap 15. The battle continued and reached its climax on the final lap. Marco took the lead but lost it a few corners later, however he did not give up the fight. With a brilliant manoeuvre he regained first place with only a few hundred metres to go and defended his lead until the chequered flag. In a photo finish, he had an advantage of just 0.085 seconds to Sykes in second place and 0.107 seconds to Laverty in third. Chaz, who started from ninth, also gained several positions in the early stages of the race. He was involved in a battle with Jonathan Rea (GBR) and Davide Giugliano (ITA) and soon took fifth place, a position he successfully kept until the finish of the race.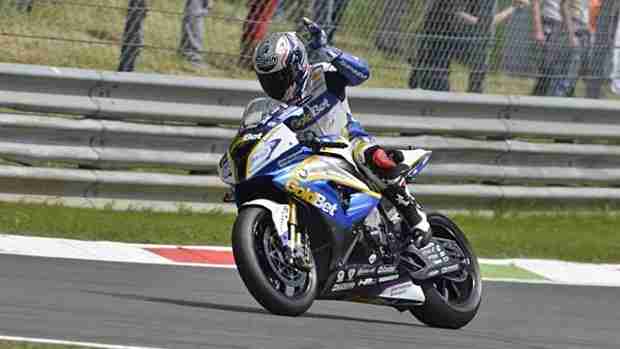 Race two saw the same four protagonists, but this time the quartet did not change positions as much, they instead seemed to wait for the closing stages to start their final battle for victory. Marco was in third place for the majority of the race, and on the penultimate lap he started his charge forward and overtook Guintoli for second place. Laverty however defended his lead up until the finish line, winning the race with an advantage of 0.143 seconds ahead of Marco. Chaz had a more difficult race than race one. In the early stages, he again improved to fifth, but then went wide in the chicane and dropped back to eighth. The Welshman fought his way back to fifth, but a crash on lap 12 ended his hopes of another top result.
Marco Melandri
"It was an unbelievable day for me. To finish first and second here in Monza is just awesome and it feels great after we had a difficult start to the season. Race one was unbelievable. I knew that my race pace was quite good, even if we struggled a bit in qualifying. When we started, I knew that it would be very tough until the last corner. When Eugene passed me on the last lap, I thought it would be impossible to pass him back again, because he was very good in the turns and he was pulling away. But in the last corner I was quite close, I knew that I could go a little bit faster than the others and so I overtook him and, even though I was a little bit wide, I kept full throttle until the finish line. Until the chequered flag, I was talking to my RR, telling her 'go, go, go' — that was incredible.
In the middle of race two I was a little bit faster than the two guys in front of me, but I could not try to pass. But when Sylvain made a little mistake, I overtook him and then tried to catch Eugene, but he was a bit too far away. Anyway, I was also very happy with second place. Now I am confident because I feel that the feeling with the bike is coming back. I can brake and go into corners aggressively, it is my riding style. I am sure that from now on we can fight with the top guys at every race. Thanks a lot to my team because they are working so hard and I am sure our championship will start now. And I also want to say 'Grazie' to the many fans who came here today. It was just awesome to see the grandstands."
Tom Sykes
"Today I put it all out there for everybody to see. I could not give any more. Race one was a great race, a great battle although I was like a sitting duck at the back for a time. I was waiting to see where those guys were strong, and they have some speed, so I used that to my advantage and it led to a very exciting last lap. I tried to lead after lap 15 and pull a gap but it was not to be, because they reeled me straight back in. The last lap was great, it was almost a third to first run from the last corner, but I did not want to do anything stupid, so to have the Kawasaki working like that here makes me very motivated. Monza was going to be one of the most challenging circuits we would visit this season but we have come away with pole position, a new circuit record, a lap record and two podiums, so I am happy!"
Eugene Laverty
"A great day for me, after the podium in Race 1, it was nice to close this weekend with a win. Especially since I was a little 'disappointed, even in the first fraction could point to the high step otherwise managing the end of the race. We have proven to be consistently fast, on two very different circuits like Assen and Monza. I went along with my RSV4 at best, on this track the speed and balance of the bike under braking are key. The situation of ranking is excellent, if we consider the double zero of Aragon, but I've already left behind the difficulties and point to do well in the next stage of Donington. Despite playing almost at home has never been a particularly good track for me, but I think this year we have the credentials to fill this gap. "
Sylvain Guintoli
"An exciting weekend! In Race 1 I was fast until mid-race, then my feeling is dropped and the fourth place was the best I could get. In the second I had a better pace, the others were much more difficult to overtake in the last two laps but still could not keep up with Melandri and Eugene. The decision was made ​​after the maneuver Sykes had seemed obvious from the beginning, now wait for the evolution of the story. My team deserves the podium after working so hard. In the optical world each point is really important. "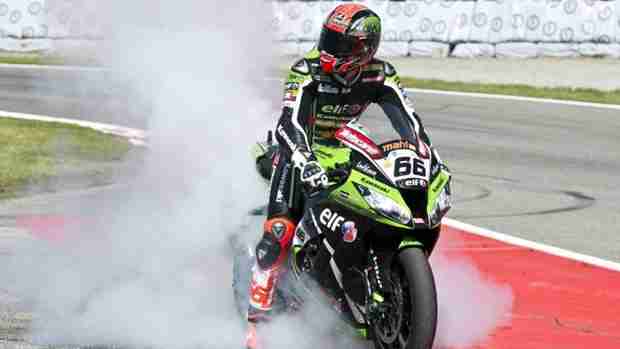 WSBK Monza results
Race 1
Marco Melandri – BMW S1000 RR
Tom Sykes – Kawasaki ZX-10R
Eugene Laverty – Aprilia RSV4
Sylvain Guintoli – Aprilia RSV4
Chaz Davies – BMW S1000 RR
Michel Fabrizio – Aprilia RSV4
Loris Baz – Kawasaki ZX-10R
Jonathan Rea – Honda CBR1000RR
Leon Camier- Suzuki GSX-R1000
Davide Giugliano – Aprilia RSV4
Federico Sandi – Kawasaki ZX-10R
DNS – Alex Lundh – Kawasaki ZX-10R
Race 2
Eugene Laverty – Aprilia RSV4
Marco Melandri- BMW S1000 RR
Tom Sykes – Kawasaki ZX-10R
Sylvain Guintoli – Aprilia RSV4
Michel Fabrizio – Aprilia RSV4
Davide Giugliano – Aprilia RSV4
Leon Camier – Suzuki GSX-R1000
Loris Baz – Kawasaki ZX-10R
Ayrton Badovini – Ducati 1199
Max Neukirchner – Ducati 1199
Federico Sandi – Kawasaki ZX-10R
DNS – Alex Lundh – Kawasaki ZX-10R