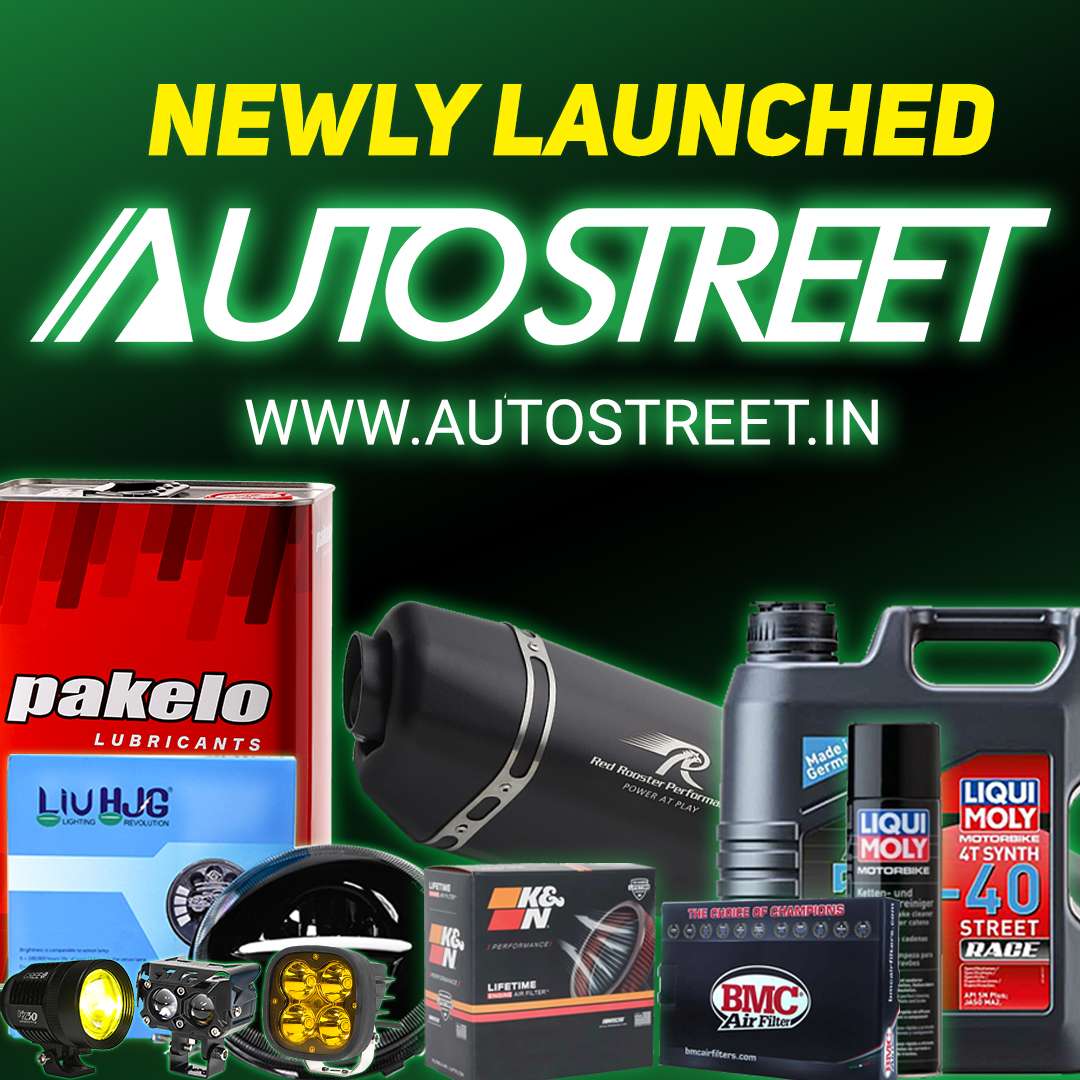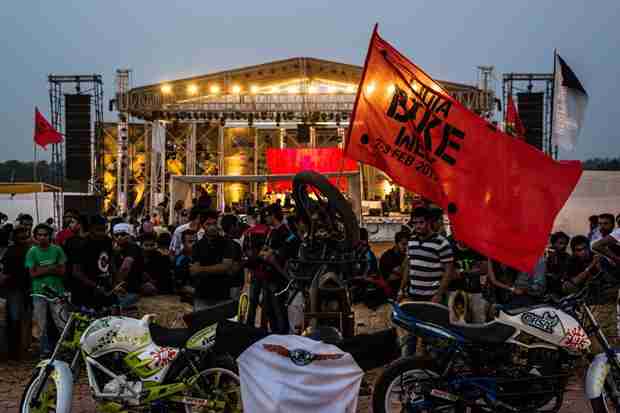 Soaking in the 7 acre festival village in Vagator, Goa India Bike Week, the largest biking festival in India saw more than 6457 enthusiasts and 3000 bikes from across the country in its maiden year. India's first festival to celebrate Indian biking brotherhood was organized by the country's largest festival planner SEVENTY Event Media Group together with #1 Travel and Lifestyle channel FOX Traveller in association with Harley Davidson. Rejoicing individuality and freedom which are synonyms with biking and biker…and most of the youth of India currently, India Bike Week is now poised to become the destination to be for hard core bikers, fans of the two wheeler way of living, travelers, music fans and festival goers.
With 3 concert stages, 28 live bands and DJ's, 7 bars including a Cigar & Whisky Lounge & Coyote Ugly bar people, race tracks, 16 cage fighters, Stunt Arena, Bike Polo, Big Trip Cinema, Vintage & Custom Bike display that featured the showstopper Y2K turbine engine bike, Biker Flea Market, Michelin Bibendum tweet contest, Bajaj Allianz safety clinic by Joshua Crasto and Mattie Griffin, Route planning advisory to name a few of the many attractions at India Bike Week, provided the crowd with entertainment and kept them wanting for more.
The highlight of day 1 was Gentlemen's Dub Club, UK's dub step headliner act that played for the first time in India. It was an energizing experience for the band performing for a crowd that was glowing with individuality and voice. For the band members this whole celebration of biking brotherhood which has brought people together was hard to understand but wonderful to witness. Wearing their leather jackets, showing of their motorcycles and making that emblematic thunderous noise, the H.O.G parade of around 600 riders who rode down from different parts of the country was another big highlight at India Bike Week on day 1.
Commenting on the astonishing response to IBW 2013 Martin da Costa, CEO of 70 EMG said "It's just incredible to see the reaction we've had to India Bike Week. The Brotherhood of Bikers who have ridden down to Goa, the 80 plus Biker Clubs that have joined us on our journey to make this happen, our audience of 120,000 Facebook fans. And then to be here in Goa and seeing these thousands and thousands of Bikers from across India meeting each other, partying, swapping stories, making new friends. We couldn't have asked for a better opening festival than the 2013 edition of India Bike Week. We're already planning 2014, so that it becomes even bigger, even better, more bikes, more bands and more of everything. It's the start of an incredible journey for us and for the Indian Biking Brotherhood. Looking forward to the next 10 Years! "
Keertan Adyanthaya, MD- FOX International Channels said, "We are thrilled with the response we have received for India Bike Week, which salutes the two wheeled lifestyle of the biking community. The festival is the greatest congregation of bikers in India's history and has brought together around 6500 biking fans under one roof in its first year. Being the Woodstock of biking festivals, India Bike Week brings alive various elements close to a biker's heart — rock concerts, showcase of the most amazing motorcycles from across the world including vintage bikes, India's first ever custom bike build off, stunt arena, etc. We really hope to inspire a new generation of bikers and make India Bike week an annual property for the biker community in India."
Vintage Bikes like The 1941 Norman, BSA M20 1942 500cc, The 1933 Paratrooper were on display. The vintage bike Concourse at India Bike Week evoked a strong response from the crowd. "I never thought that I would be able to see bikes from across eras in one place" said singer and biking enthusiast, Pratichee Mohapatra. The biking master class by the multiple time 'Raid the Himalaya' winner Ashish Moudgil was a great hit with everyone eager to learn some part of his amazing skills on the bike.
Day 2 attractions included the Unveiling of Bonneville Dream — India's first entry into the Salt Flat Races, IBW brotherhood ride and Pankaj Trivedi flag off for the 7 month trans Himalayan ride, International stunt act performance by Mattie Griffin and award ceremony of India's first ever custom bike build off won by Vijay Singh of Rajputana Customs who encapsulated his entire experience in just one small sentence "Many more IBW's to come". Also, Gibson guitars gave out an Epiphone Les Paul at IBW from the Gibson Acoustic stage.
The Coastal Ride from Mumbai to IBW in Goa saw participation by a bunch of riders forsaking the ordinary route for a new and thrilling trip. "It's a wonderfully scenic ride, with a good stretch of the road by arabian sea on one side, paddy fields and coconut palm on other and negotiating plenty of bendy bits" said Vir Nakai one of the founder of Helmet Stories and organiser of the ride. Celebrities present at the India Bike week were Arjun Khanna, Ash Chandler, Yudi, Purab Kohli and many more. India Bike Week attracted all types of bikers – from Riders to Scramblers, Cruisers to Superbikes, and enthusiasts – Bikers to Pillions, Music lovers to Shoppers making it a resounding success.