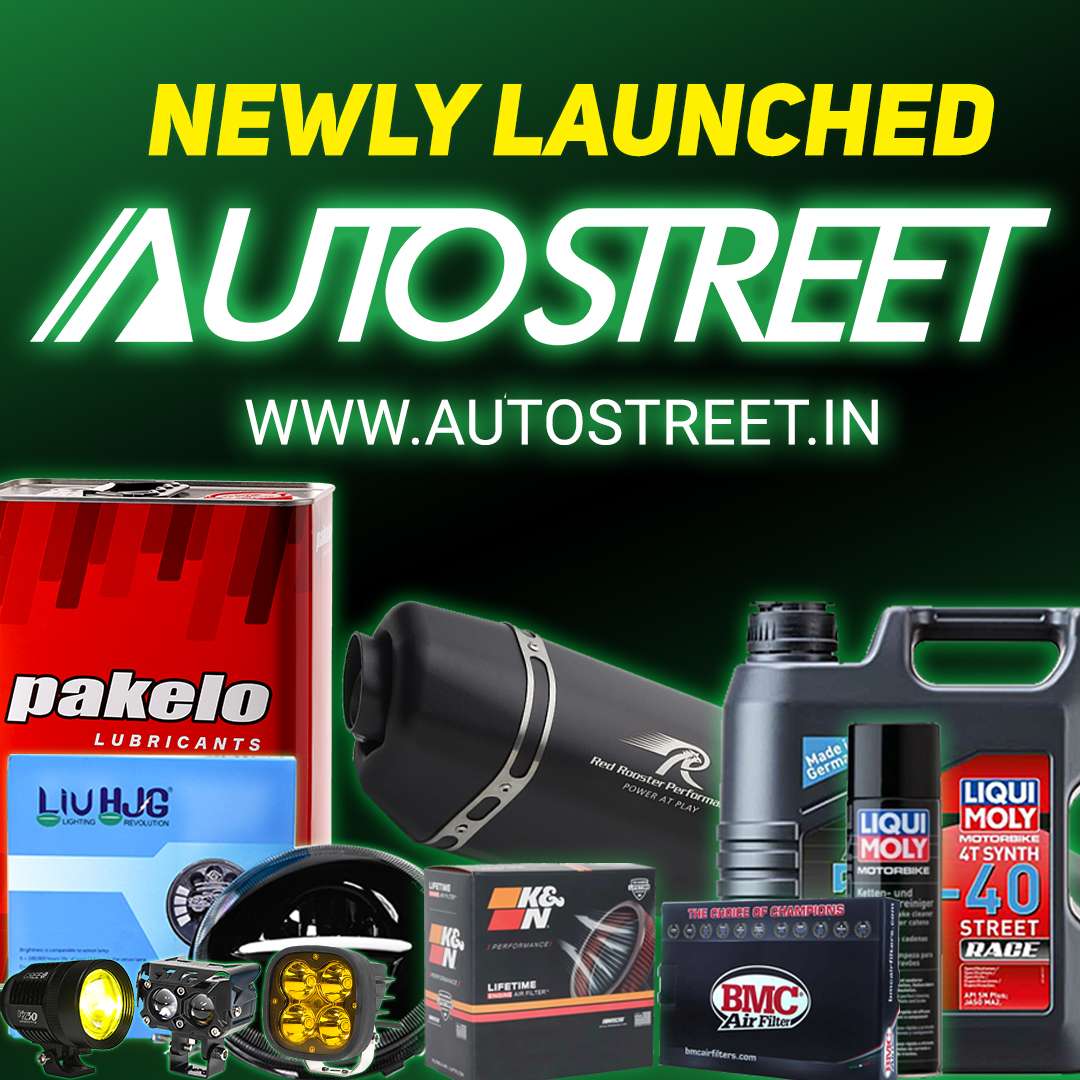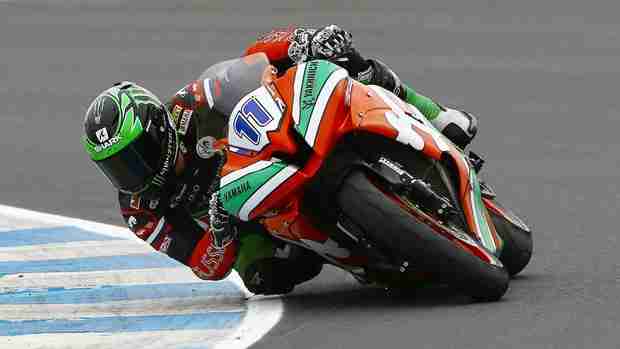 Yakhnich Yamaha World Supersport rider Sam Lowes speaks he prepares for the Monza round of the 2013 World Supersport Championship where he hopes to build on his brilliant victory at Assen after an intense last lap battle with rival Kenan Sofuoglu.
You're last race was Assen, how easy a task was it to get to the front in qualifying for pole?
"It's never easy, I think it was quite a difficult weekend Friday was freezing and a washout and Saturday was just two dry sessions. We were as well prepared as we could be for the race and I think the result on Sunday showed that."
What is the difference between you and your main rival Kenan Sofuoglu on track?
We're still only a few races into the season so I've only really gone head to head with him a few of times. I think both our bikes have strong points. I think the Yamaha as a package is unbelievable all-round, every track I've been to I've been really liking it. As with everything there's little areas we can improve but the chassis on tight corners and corner entry on the R6 is amazing, I can usually make a bit of time up on the Kawasaki in the corners and off the corners we definitely have an advantage. You can't have the best bike everywhere but I like to think ours is better."
You've watched a few people come through on the R6, is it a bike you've wanted to be on for a while?
"I was with Honda for a few years before this and often looked at the Yamaha and wondered what its like and obviously seen people do a good job on it. Ever since I jumped on it it's been quite a relief to understand what it's capable of and how good it is. It's a nice feeling for me because in the back of your mind you never know how much is the rider and how much is the bike before you ride it. Obviously the previous guys have been fantastic riders, Cal is up there in GP now for example."
What was your first experience of the bike?
"My first ride was in Jerez at the end of last year, it was just a two day test for me to get to know the team and the bike. Straight away we felt good, the weather wasn't perfect so we couldn't push too much but it was just about getting the bike to feel like mine. I remember saying to myself at the end of the first day " you're going to be fine". Any rider will tell you the same, when you move teams or manufacturers there's a little bit in the back of your mind wondering what it's going to be like."
Did you bring anyone with you to the Yakhnich Yamaha Team?
"No, all the guys are completely new, but even with them, as soon as I started I felt at home. They are a great bunch of people and from the first test they made me feel welcome and confident in their capabilities."
Phillip Island was a strong start to the season for you..
"Actually in Phillip Island I think the team and I were expecting a little bit more out of the race but we had a fantastic battle and to get second position was quite good. It was a long winter and a big build up to the first round of the year, a lot can go wrong. It was the first time I had gone head to head against the Kawasaki. We struggled a little bit in the race with the gearbox but we knew that was going to happen before the race. We couldn't change a lot; when you're in Phillip Island you're a long way away! In the end I was happy with how it went, I took a lot of positives from the race and I was quite happy to get a solid start to the year."
You seem to be the benchmark in World Supersport qualifying this season?
"I feel really good with the bike, in Australia the tyre did fall apart more than we anticipated though. It was the same tyre we had used in long runs and testing so I'm not sure how good that tyre was. That tyre didn't react how we expected it to, and the same in the race. I feel like we could have won the race in my opinion. In Aragon, my wrist is quite bad, otherwise the last lap I think I could have won the race. So yes, qualifying has been good but I think we could have had two stronger races there also."
"It's getting a lot better, the crack in the wrist was not so bad. In Aragon it got a bit bigger but now it's not so bad. The broken bones in my hand didn't affect me in Assen so it's not slowing me down now. Under braking it wasn't so bad but on the tight left hand corners it was giving me a bit of pain. After a lap or so it goes away. When you put your helmet on for the race you focus and don't think about it."
Which round can't you wait to get to this year?
"I'm quite excited to get to all the tracks, I think we can do a really good job, deliver some strong lap times and some really good races. I like all the tracks we go to. Donington park will obviously be special being a home race but I'm looking forward to all of them, I'm loving the team and loving the bike so when you're like that you can't wait to get to the next one; I'm upset when it's a weekend off! I'm not the sort of rider who has best and worst tracks, I like them all. The most important one is the one we are riding, and then it's the next one."
Any tracks that are new for you this year?
"Turkey I don't know and India also if we go there. I don't think many riders know Turkey apart from Kenan as it's his home race. That could play into our hands a little bit so we'll wait and see. We all get the same amount of track time and luckily for me I seem to pick up tracks quite well so hopefully I can do it there too."
How are you finding it being part of the Yamaha family?
"I feel a lot more appreciated this year than I have done in the past, I think there's more of a respect thing going on. I've been with Honda for a few years and I think it's just a bit different. I'm really happy with what I achieved with them and the experience I gained but I'm definitely happier in myself now and happier looking forward into the future."
How is your relationship with your brother?
"We are really close, he's my twin brother so we live together in Derby in England and we help each other a lot. He's racing in British Superbikes this year and he's doing really well. He had some good podiums to start the season and he's leading the Championship at the moment. We're each other's number one fan which is great."
What's your target this year, the number one spot?
"For sure! The last two years I felt like something was maybe missing, maybe with myself, or the team or the bike, but now I feel like I've got the complete package and I've improved a lot myself. Winning is my target, the team's target and I think Yamaha expect it as well so that's what we've got to do!"
Is there anyone in particular in the team who's really helping guide you?
"I don't want to pick out anyone in the team as it would be unjust to anyone else in the team. I have Torleif Hartleman from Yamaha who is very good for me, he goes out to watch me on track and when we talk there's nothing to small to discuss. If you've got the smallest thing in your mind that you want to talk about he's there and it gets it out of the way. Lucio Nicastro my Crew Chief and my two mechanics are also very good so I think as a package we all get on really well, we speak a lot so communication is good and I think that's one of the most important things."
It's been said you are the 'new' Cal Crutchlow?
"Obviously Cal is a few years older than me so I've watched his career as he's from England. I like Cal, he's a good guy and a strong character, you can't really not like him in my opinion, he's says it how it is and he performs. When someone's like that you can't argue. I respect him a lot, when he was in world Supersport on the Yamaha R6 he demolished everyone. I don't think we're doing that yet but I'm trying! It's a great compliment anyway. He's a friend and a great rider and impressing me a lot this year. To be talked about in the same breath as him is a compliment."