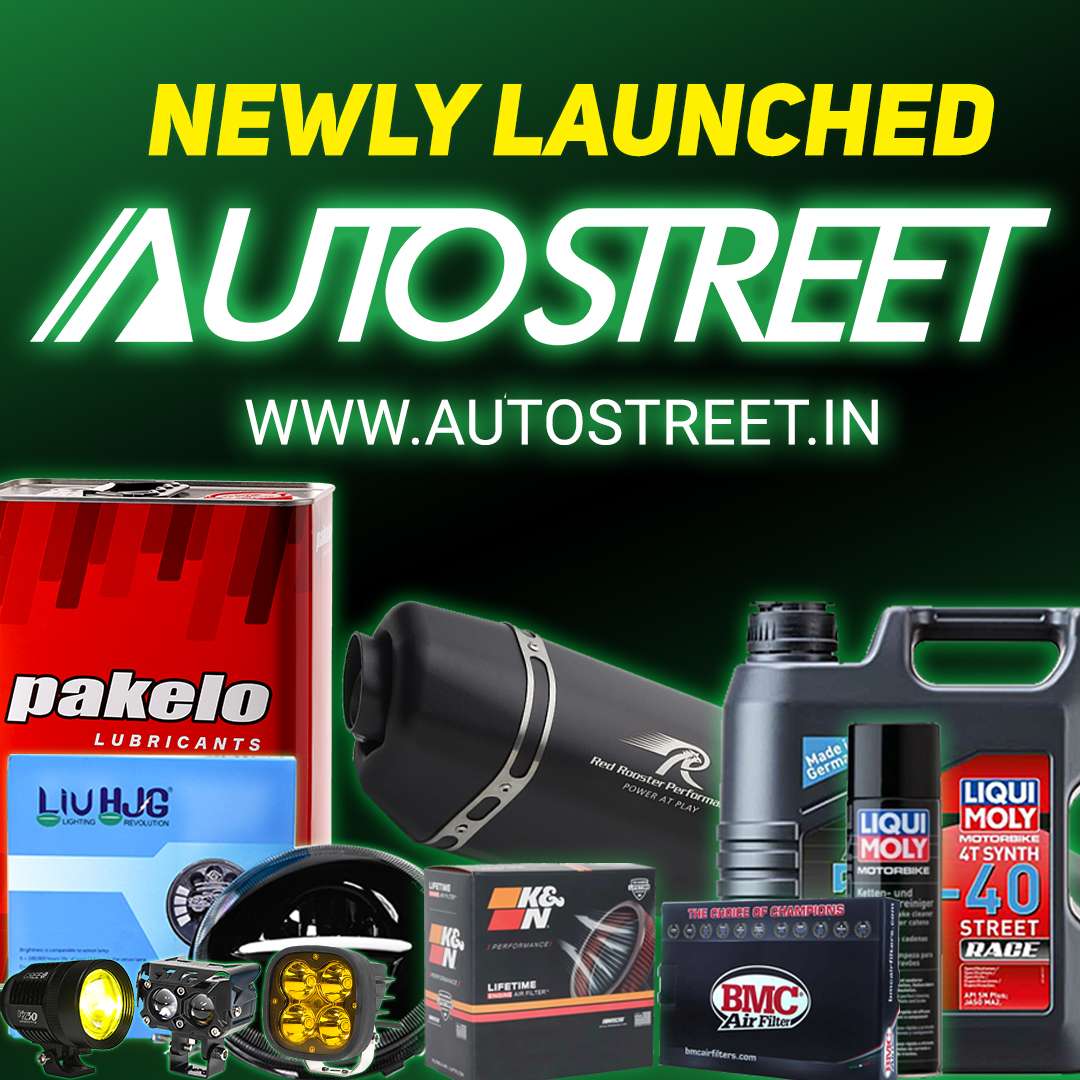 Campus Repsol today hosted a very special event: The unveiling of the 2013 Repsol Honda project. Riders Dani Pedrosa and Marc Márquez –the lineup for the coming season– Repsol Chairman and CEO, Antonio Brufau, and Executive Vicepresident of Honda Racing Corporation (HRC), Shuhei Nakamoto, pulled the covers off the new Honda RC213V to reveal an impactful new livery design. The event was also attended by Director General of Communication and Presidency, Begoña Elices, Dorna CEO, Carmelo Ezpeleta and President of the Royal Spanish Motorcycle Federation, Ángel Viladoms.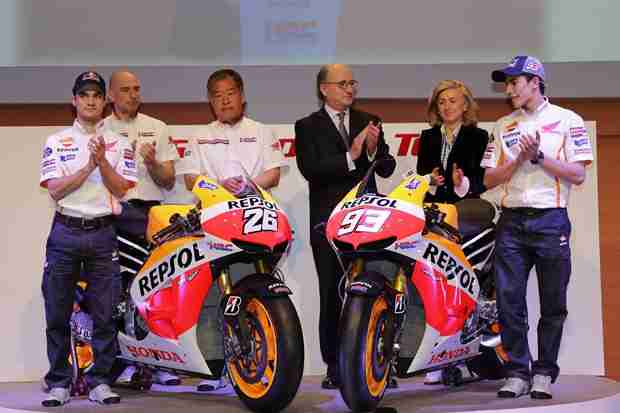 For the 19th season, Repsol and Honda presented the bike and riders with which they will fight for the MotoGP World Championship. Dani Pedrosa and Marc Márquez will contest the 2013 campaign on a Honda RC213V that has an all-new colour scheme this year, adapting to Repsol's new corporate identity and giving prominence to a striking white.
Three-time lower cylinder category World Champion and reigning MotoGP World Championship runner-up, Dani Pedrosa, joins forces with reigning Moto2 World Champion, former 125cc titlist and MotoGP debutant Marc Márquez this season. The duo form a dream combination as part of the most powerful team in the series. Repsol has backed both riders since their formative years on the world stage.
Campus Repsol was designed so that those who work there can enjoy a comfortable atmosphere that facilitates their work. In the headquarters, the possibilities to promote a working culture based on innovation and transparency are used to the fullest.
Dani Pedrosa
"I am very happy to have been here at Campus Repsol today, and to have been the one unveiling the bike and its new livery. We'd run with the old design for a long time and I think that now is a good moment for a change. This year's bike has a fresh touch to it, which can give us a boost at the races. I hope the fans like it too.
I'm starting this preseason really keen. I can't wait to get to Malaysia and to have a few days to put the bike through its paces, enjoy myself and see which parts we are going to use for the opening race, as in the Valencia test after the last race of 2012 we had so much rain that we couldn't do much."
Marc Márquez 
"I have really been looking forward to this moment. I am very happy to have presented the new colour scheme for my move up from Moto2 to MotoGP. Seeing the bike painted with the Repsol and HRC logos makes you feel very satisfied with this new step forward –it makes you realise what a dream-come-true it is. I'm like a kid with new shoes!
I enjoyed the atmosphere of the presentation at Campus Repsol a lot, and I was able to see that the press attention for MotoGP is light years ahead of that for Moto2. We'll adapt to this, little-by-little. In the end, the important thing is what happens on the track, so I can't wait for the Malaysia tests to start."
Antonio Brufau – Repsol Chairman and CEO
"The Repsol Honda Team and the MotoGP World Championship are great ambassadors of our brand, and a great showcase for Repsol's values: Teamwork, technological innovation and the spirit of taking on a challenge. These values fit perfectly with the philosophy of Campus Repsol, and make our headquarters the ideal location for this presentation. Honda are a perfect partner at the highest level of competition –a world which allows us to develop our fuels and offer a better service to our clients. We face the 2013 season with two exceptional riders and the same excitement as on day one."
Shuhei Nakamoto – HRC Executive Vice President
"We again have a strong lineup in 2013. Dani Pedrosa had a fantastic 2012 and will start this year even more motivated. Marc Márquez is a great talent and I am sure that it will not be long before we see him on the podium. I am very happy with our new team structure and everyone in HRC will continue to work hard on the development of this bike, in order to give the riders the best chance of victory."