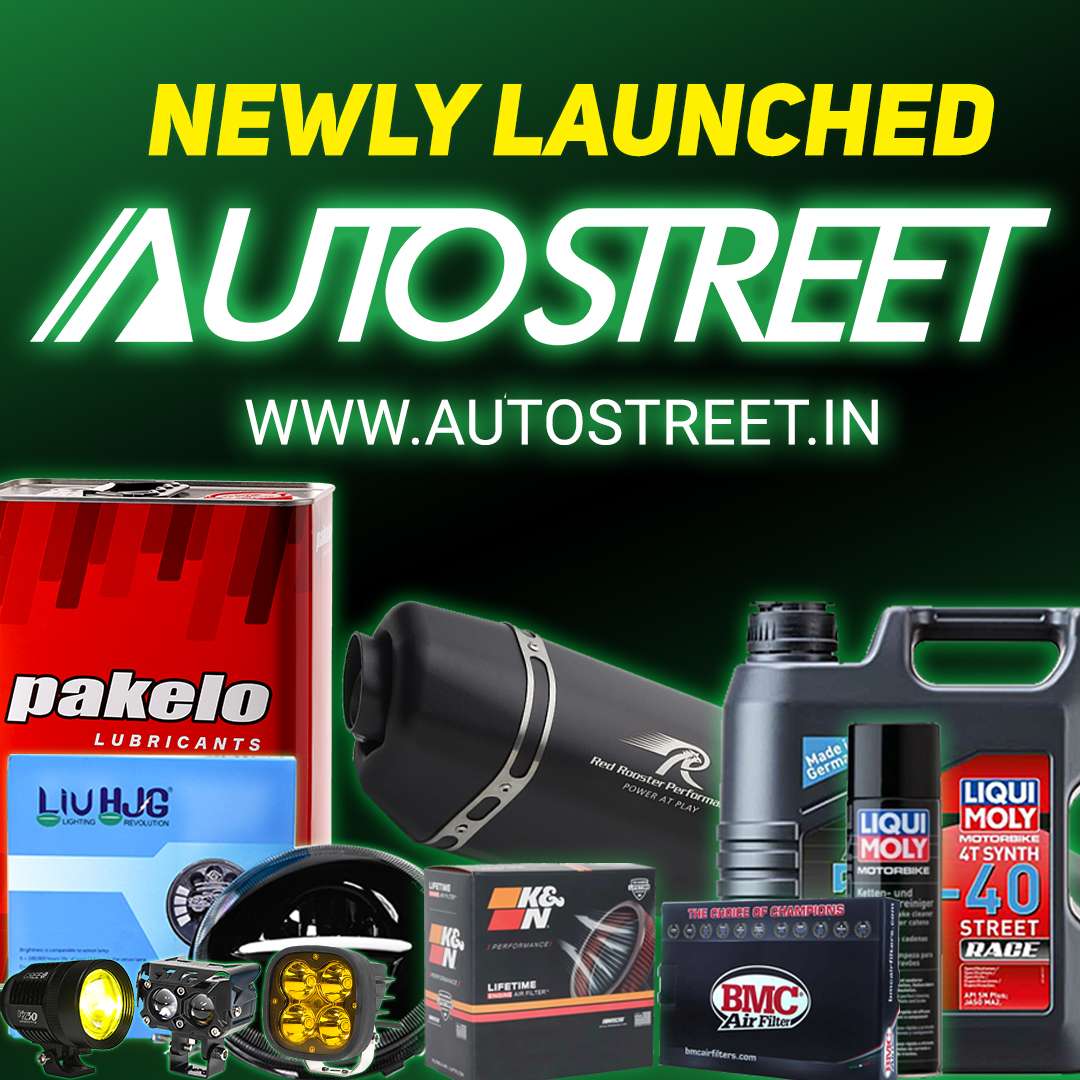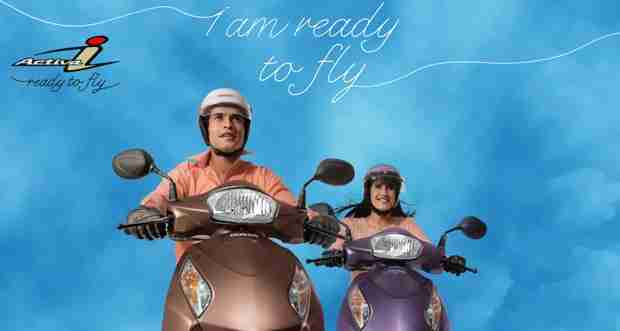 Honda Motorcycle & Scooter India Pvt. Ltd. (HMSI) after its 'teaser announcement' couple of weeks back, today launched its first 110cc personal compact scooter offering – ACTIVA-I. According to Honda the Indian automatic scooter segment can be divided in 3 broad categories — Moto Scooter, Family Scooter and Personal Compact scooter. Till date, Honda was present in only first 2 categories and with the new ACTIVA-I, Honda has now entered the personal compact category which contributes almost 25% of automatic scooter sales in India.
In the Personal Compact Scooter category, customers desire an automatic scooter for daily commute which is lightweight, compact and easy to handle yet comfortable for both genders. Thus was developed ACTIVA-I Honda's First ever "Light weight personal compact" automatic scooter and it is Most Affordable too. The ultimate answer to every young professional's daily commuting needs as they get "Ready to Fly" on ACTIVA-I and express their own Independence in Life.
ACTIVA-I has been specially developed for comfort and convenience and leaves competition models far behind with its long list of exclusive features. These include — Combi Brake System (which reduces braking distance by 24% compared to conventional brakes), tubeless tyres, maintenance free battery, viscous air filter, comfortable seating posture and maximum storage space of 18 litres. The compact and lean design is easy to handle in traffic by both male and female riders. At 103kg, its lightweight design ensures fatigue free ride & ease of parking for female riders and high ground clearance of 165mm guarantees joyful riding.
In the looks department too, ACTIVA-I is sure to win hearts with its subtle yet attractive unisex style. The stylish indicators, appealing front headlight, chiselled muffler and catchy tail light are in complete synergy with the overall smoothness of looks. The vibrant instrument panel provides all information to rider in a glance. The wide front panel marries rider protection with good aesthetics while the specially designed ergonomic grab rail ensures that rider can put the scooter on stand with 15% less force.
On the performance front, Honda's technologically advanced 109 cc 4-stroke air cooled engine comes with the revolutionary Honda Eco Technology which successfully combines improved combustion, reduced friction and optimized transmission leading to a claimed dream mileage of 60kmpl *.
The ACTIVA-I delivers a power of 5.83kw (8 BHP) and a torque output of 8.74Nm@5500 RPM. The ACTIVA-I comes in 4 stunning colors — Beige Metallic, Pearl Sunbeam White, Alpha Red Metallic and Purple Metallic.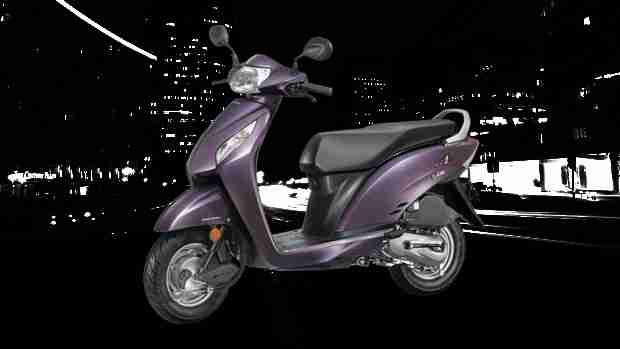 As Honda's most affordable offering in automatic scooter lineup, ACTIVA-I comes at an extremely attractive price of Rs. 44,200 (Ex-Showroom, Delhi). It will be available for sale across India by end of June'13.
Mr. Keita Muramatsu – President & CEO, Honda Motorcycle & Scooter India Pvt. Ltd.
"The automatic scooter segment's contribution to overall 2 wheeler sales in India has grown exponentially from 14% in 2009-10 to 21% today — indicating the robust demand in this segment. Propelled by the new 3rd plant near Bangalore which takes Honda's overall capacity to 46 lac units in FY'13-14, Honda is now ready to excite Customers with speed. In this background, as a leader in Automatic scooters, Honda's entry into personal compact segment with ACTIVA-I, is its next strategic step towards reinforcing its market leadership."
Mr. Y. S. Guleria – Vice President — Sales & Marketing, Honda Motorcycle & Scooter India Pvt. Ltd.
"As a true market leader in Automatic scooters with Activa's proven legacy of reliability and advanced features, Honda has once again empowered Indian customers' quest to begin life's journey with personal independent mobility. The new ACTIVA-I is now "Ready to Fly" bringing high degree of comfort and convenience in Customers' every ride. With its most affordable price of Rs. 44,200 (Ex-Showroom, Delhi), and a Dream Mileage of 60* kmpl, ACTIVA-I with HET is the next revolution in personal compact scooter segment."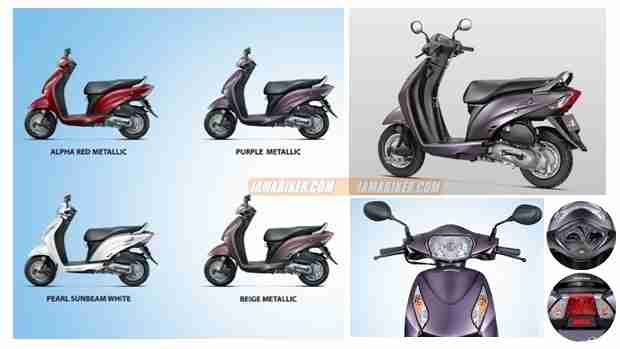 Honda Activa I specifications, price, colours and mileage
Engine: 109.2 cc 4 stroke
Power: 8BHP @ 7500RPM
Torque: 8.74Nm @ 5500RPM
Starting: Self + Kick
Battery: 12V 3 Amp
Headlights: 35/35W 12V
Suspension: Spring loaded hydraulic for front and rear
Tyre(front/back): Tubeless
Tyre front: 90/100 10inch
Tyre back: 90/100 10 inch
Dimensions(L*B*H): 1795mm*705mm*1115mm
Wheelbase: 1238mm
Ground clearance: 165mm
Seat height: 765mm
Brakes: 130mm drum front and back
Colours: white, red, purple, beige (brown)
Expected mileage: 60kmpl
Price: Rs. 44,200 (Ex-Showroom, Delhi)